Missed Arbitrum Airdrop? Get ready for zkSync – how it works
4 min read
Some crypto investors have made thousands of dollars from Arbitrum's Airdrop. However, the vast majority, around 70 percent, went away empty-handed. The reason for this was that they used the Ethereum scaling solution too late or too little. Only one in three Arbitrum users received over 1,000 ARB tokens, while less than one percent of airdrop eligibles received over 10,000 ARB tokens. Currently, an ARB token is worth just under $1.20.
While for projects like Uniswap, 1inch, and dydx, just using the projects once or a few times was enough to qualify for an airdrop, this seems to be changing at the moment. The Optimism and Arbitrum airdrop showed that users need to complete more and more tasks in order to qualify for an airdrop – one use is no longer enough. So if you want to qualify for airdrops of crypto projects in the future, you should consider a few things.
zkSync the next big Aidrop candidate?
One of the projects currently considered the next big airdrop candidate in the crypto space is zkSync, Ethereum Layer 2 scaling solution developed by Matter Labs. The project uses zero-knowledge technology, a cryptographic technique that allows real-time transaction verification and fees compared to the Ethereum mainchain to reduce significantly. Normal ETH transaction costs around $1.04 on the Ethereum mainchain and $0.06 on zkSync: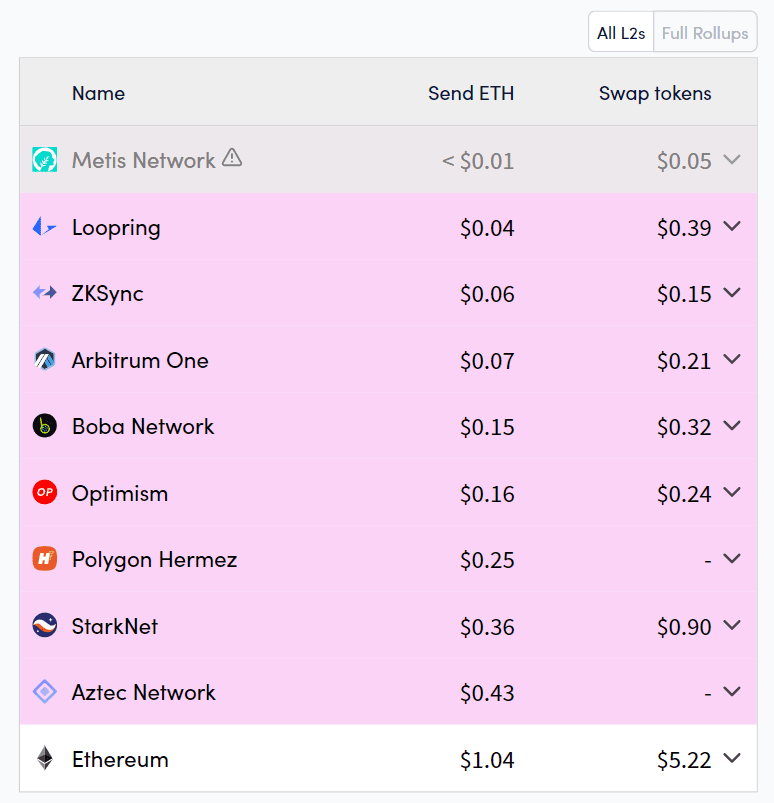 zkSync even undercuts ETH-L2s like Arbitrum or Optimism, but has a much smaller ecosystem and no token of its own. For comparison: Arbitrum One currently has a Total Value Locked (TVL) of around US$5.62 billion, Optimism has a TVL of US$1.88 billion and zkSync Lite and zkSync Era together have a combined value of around US$130 million. Dollar. The difference between zkSync Era and zkSync Lite is that the former is EVM compatible while zkSync Lite is not. In the long term, it can therefore be assumed that zkSync Era, the larger and more important ecosystem, will emerge.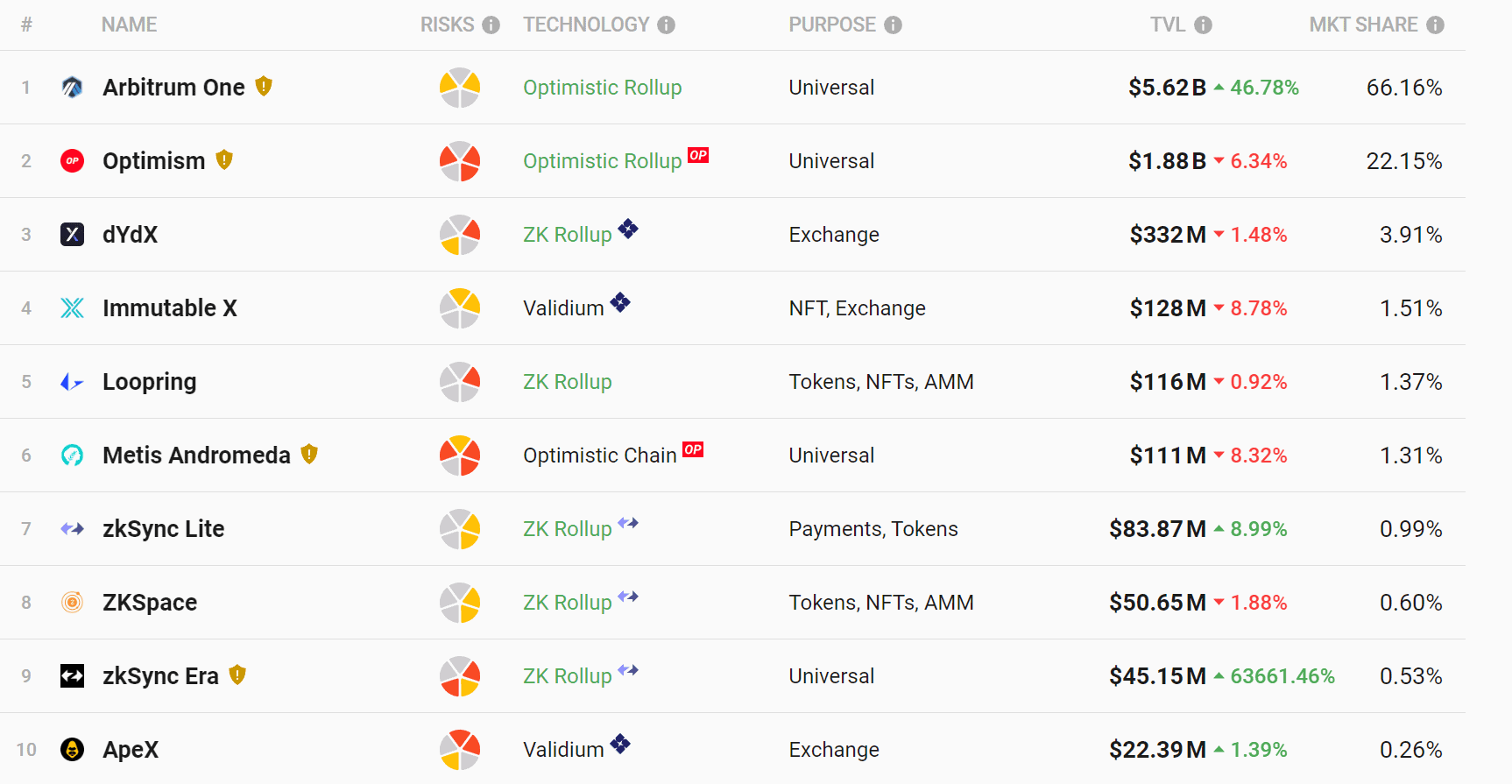 ZkSync is currently tiny compared to other L2 giants, but it could still be worth starting using ETH-L2 today if you want to speculate on a future airdrop. True, the project no clear answer givenwhether there will be a token, but Optimism and Arbitrum never did either and an airdrop still happened. Furthermore, zkSync mentions in its roadmap that the project plans to further decentralize and a token airdrop seems to be used by most ETH-L2s to achieve this goal.
Preparing for possible zkSync airdrop
As zkSync's TVL level illustrates, the ETH-L2 is still in its infancy. There are therefore currently few NFT and DeFi applications that can already be used on zkSync. To find out what projects are currently at zkSync Era and zkSync Lite are active, just look at the zkSync ecosystem hub at. There you can see which apps are available on which of the zkSync L2s. For example, on zkSync Lite, the most popular dApps are Zigzag, Aave, and Lido. There are significantly fewer applications on the recently launched EVM-compatible zkSync Era L2. The biggest are current SyncSwap, Mute.io and SpaceFi.
In order to qualify for a possible zkSync airdrop, you should interact with as many apps as possible on zkSync Era and zkSync Lite and observe the following tips:
Stay up to date: Subscribe to the zkSync newsletter and follow them on social media to never miss any updates.
Use different zkSync apps regularly: Past airdrops have shown that those who interact more frequently and regularly with a specific crypto project have a better chance of qualifying for airdrops.
Don't bet too much money: the technology behind zkSync is brand new and there's always a chance that problems or security flaws could arise that could cost you all your money.
Be patient and be careful: don't rush things and be careful not to fall for scammers.
What you need to use zkSync
To use zkSync two basic things are required. First you need a wallet that supports zkSync. MetaMask or Argent are best suited for this. The second important point is that you need some ETH to pay transaction fees on zkSync, just like on the Ethereum mainchain itself. If you already own ETH on Ethereum, you can transfer part of it to zkSync. This is done through a so-called bridge, which makes it possible to transfer ETH or supported ERC20 tokens between Ethereum and zkSync. The bridge to zkSync Era can be found here and to zkSyncLite suitable this bridge.
By meeting these two requirements, you'll be well-equipped to use apps on zkSync, which can increase your chance of a potential zkSync airdrop.