More GBTC shares were unlocked on Sunday than will be combined in the remaining events – end of GBTC FUD
2 min read
BTC is reflected despite ongoing Grayscale BTC Trust (GBTC) unlocking events – and most shares are already unlocked. According to data from the tracking source Bybt, the remaining unlocks include fewer shares than those issued on a single day over the weekend.
The FUD triggered by the unlocking of GBTC shares ends
The six-month period of blocking GBTC shares of approximately 16,240 BTC ended on Sunday. The largest such unlock in a single day. The event noted arguments about its likely impact on the price of the primary cryptocurrency.
The decline in BTC prices came at a time when GBTC shares were unblocked, which corresponded to a sell-off after such a large unlock. Thanks to the unblocking of GBTC shares, there is no need to worry about the FUD – the unblocking is planned only until August 25 and the number of remaining shares is smaller than on Sunday.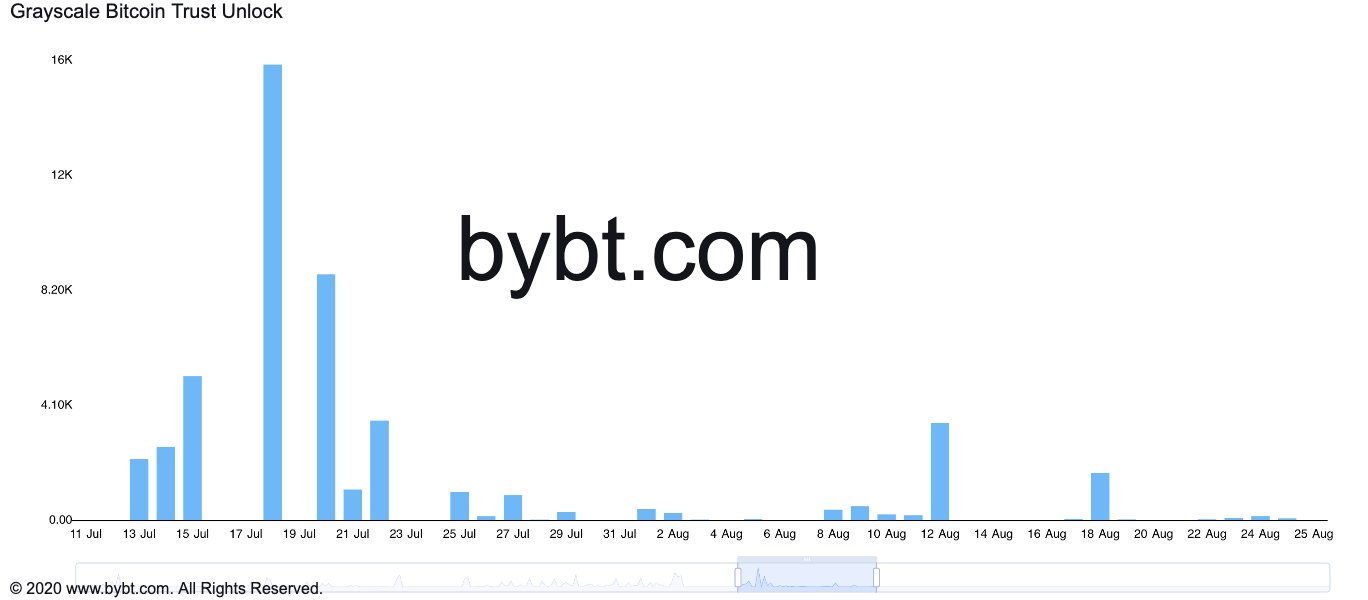 However, there are also no data that unlocked shares lead to sales. As various sources point out, the BTC markets themselves are completely omitted from these events – GBTC shares cannot be sold for BTC, which could theoretically be exchanged for cash or stablecoins.
"Grayscale has just unlocked the most GBTC shares and nothing has happened," he wrote on Monday, popular commentator Lark Davis on Twitter with reference to Bybt.
"Another big unlock of the 20th and then all the story of the GBTC shares crashing the BTC price will end. What FUD will they go out with? "
Nevertheless, this "FUD" dominated some of the most famous names in the field of finance, including the banking giant JPMorgan. "The sale of GBTC shares unlocked after a six-month period in June and July is proving to be another inconvenience for BTC," the report said earlier this month.
Meanwhile, interest in GBTC and other products in Grayscale remains.
Rothschild Investment Corp and Ark Invest added GBTC shares to their holding companies in July, with the latter increasing its exposure to BTC by a further 310,000 shares.
"GBTC invests hundreds of millions of dollars a day in imaginary trading volumes, and it's really the easiest way for many investors to add exposure to cryptocurrencies along with stocks, bonds, ETFs and other things they can own," said Grayscale CEO Michael Sonnenshein in Monday for Bloomberg.
A survey of institutional investors conducted by Fidelity's asset manager also revealed a positive long-term approach to cryptocurrencies, with 71% of respondents planning to enter the market in the future.