More than 85% of BTC has not moved for three months or more, holders refuse to sell
2 min read
Although the primary cryptocurrency has almost doubled in three months, holders refuse to sell their coins, according to Glassnode.
BTC holders refuse to sell
The recent rise in BTC prices has not discouraged long-term holders from continuing to keep their coins. Recent data from the Glassnode analysis platform show that the amount of BTC held for at least three months reached a record high of 85%.
As the chart below shows, the percentage of holders who have not moved their BTC for more than ten years is 12.3%. These tokens are therefore considered dormant. Similarly, those who did not convert any BTC between two and three years and three and five years are 10% and 12.26%.
Interestingly, the largest percentage of investors who refused to move their coins comes from those who held for six to twelve months – 19.5%. In the end, 85.14% of BTC did not change owners for at least three months, a new record.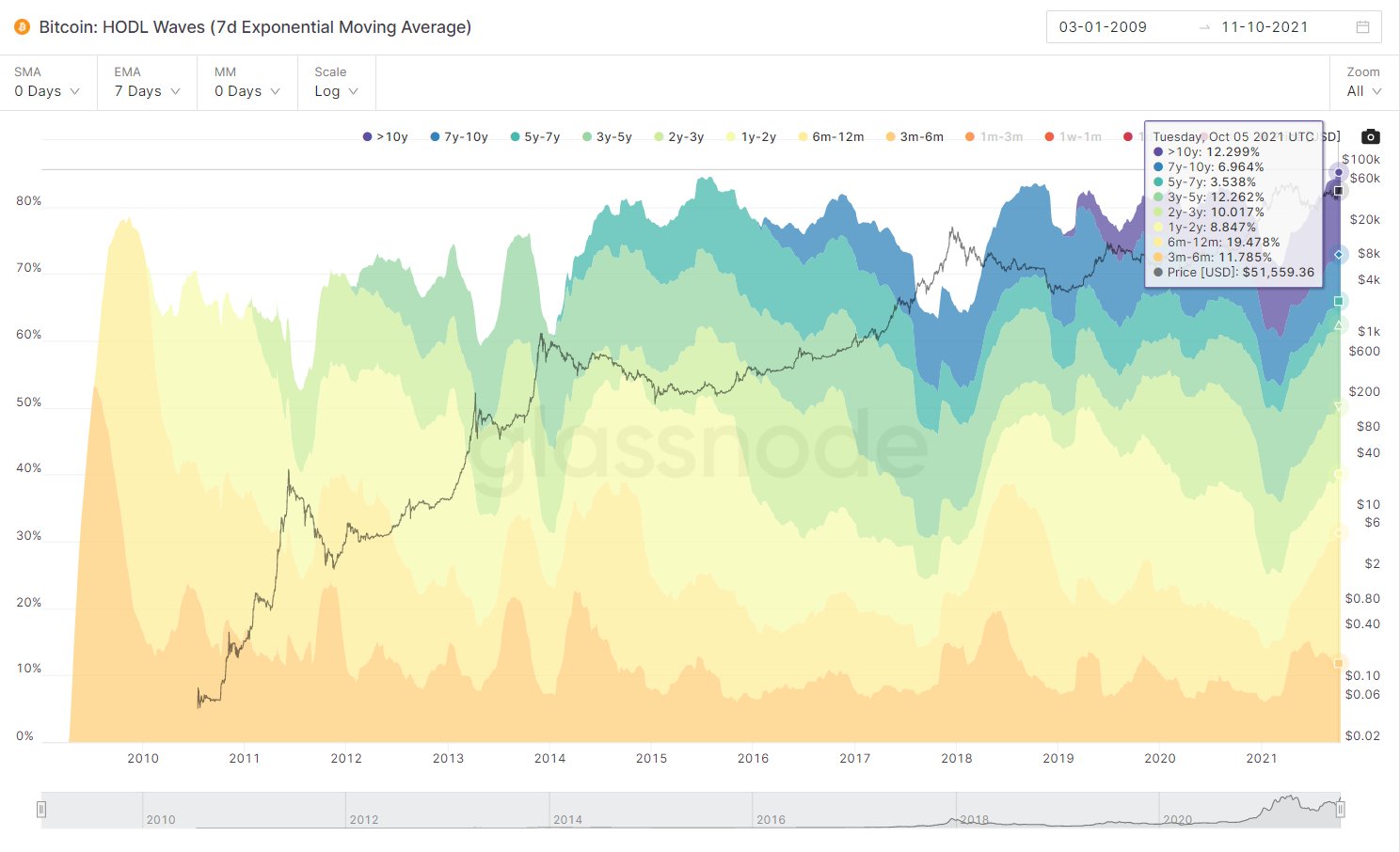 This is despite the appreciation of BTC prices in this time frame. About three months ago, BTC struggled with $ 30,000. It has almost doubled in value since then, but investors seem to be expecting further growth and refusing to get rid of their coins.
Further data from Glassnode show that the shares of long-term holders are still increasing at a record rate – 13x to 15x higher than newly mined BTC. This means that these investors "accumulate BTC 13 times faster than miners mine fresh coins," the research firm concluded.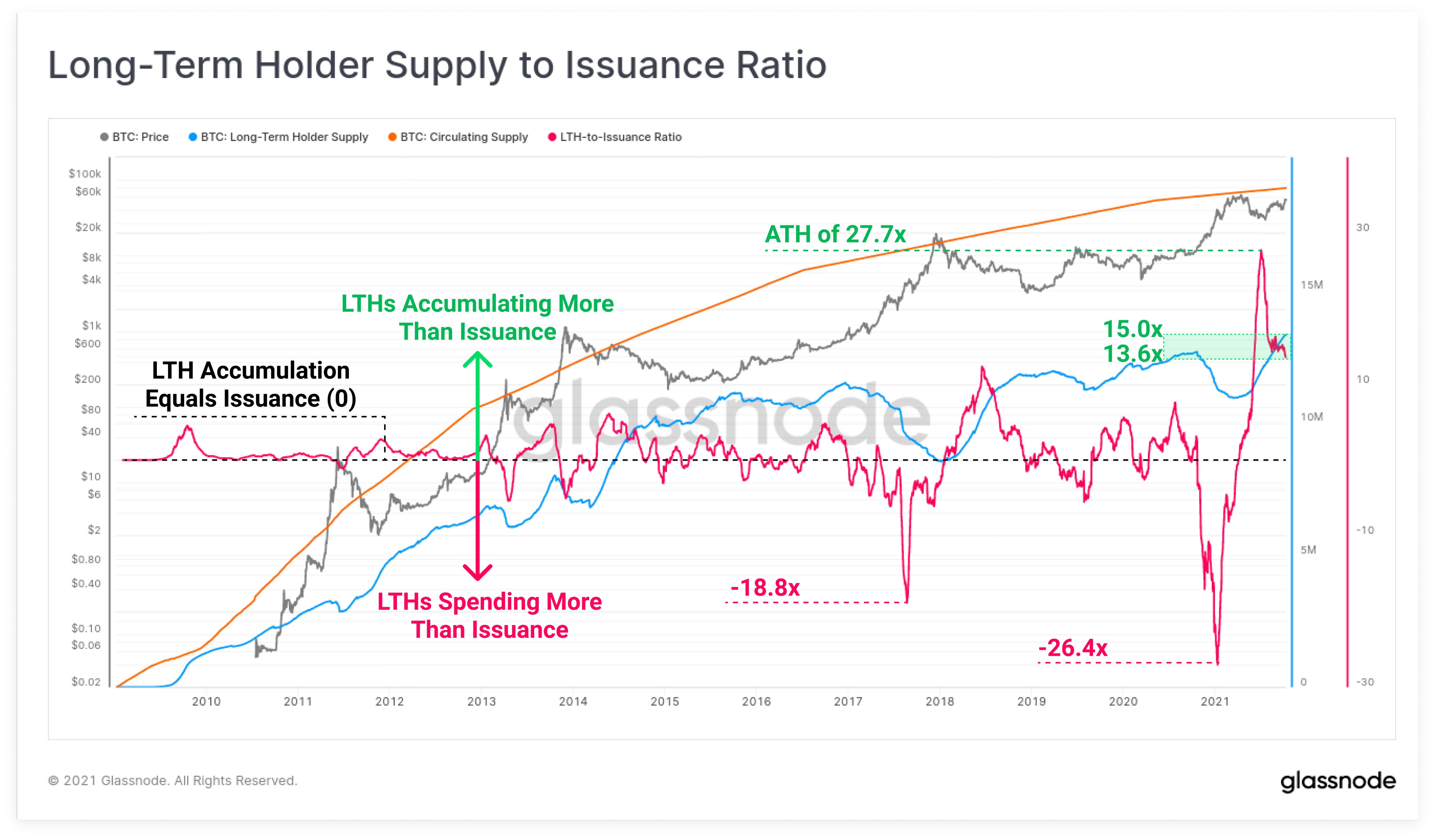 "Over the last 7 months, the HODL strategy has dominated and over 2.37 million BTC has accumulated. To put it in context, only 186,000 BTCs have been mined in the same period. "