Morgan Stanley Loads Up on $240 Million in Grayscale BTC Shares
2 min read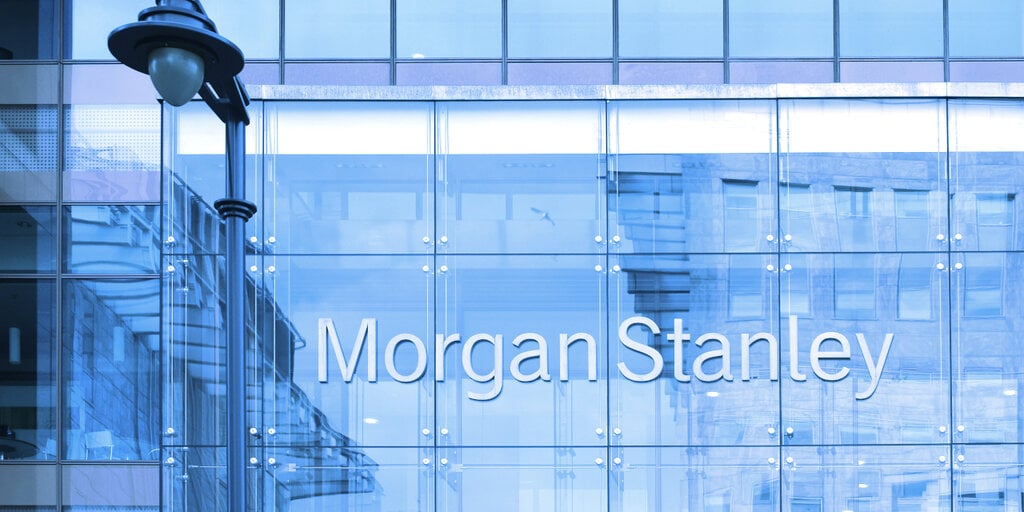 Many BTC users hold themselves in opposition to big banks. One of the biggest, Morgan Stanley, has been buying its way into BTC. 
Well, a simulacrum of it.
According to SEC filings from Morgan Stanley yesterday, it bought upwards of 6.5 million shares of Grayscale BTC Trust across more than a dozen funds. With each share trading at $37.82, that's about $240 million in GBTC. It would make the investment bank the second-largest known holder of GBTC after Cathie Wood's ARK Investment Management, which owns over 9 million shares.
While GBTC is held by many hedge funds and asset managers, investment banks—which control larger piles of cash—have stayed away. Morgan Stanley first dabbled in the market just a few months ago, when an SEC filing showed it had purchased 28,000 GBTC shares for its Europe Opportunity Fund. This most recent round of investments, for the June 30 reporting period, blows that number away.
Grayscale BTC Trust is an investment vehicle for people who want exposure to BTC in their portfolios but don't actually want to hold or manage private keys (those alpha-numeric strings that function like passwords for unlocking access to coins). As such, GBTC operates by tracking the price of BTC.
To get in, investors must plunk down at least $50,000, pay a 2% fee, and hold on to their shares for at least six months before they can resell them. It trades on over-the-counter marketplace OTCQX.
GBTC often trades for much higher or lower than the cost of the digital asset it's designed to track. According to data from YCharts, it's currently trading at a 13% discount; since March, investors have been able to buy into GBTC for less than BTC, a byproduct of the six-month holding period. 
Nonetheless, it's been able to accrue over $31 billion in assets under management—not counting an additional $9 billion in other crypto-based trusts.
Morgan Stanley's holdings are spread across a series of mutual funds, which are essentially pools of money that are split between investments in securities such as stocks and bonds. (Saving for retirement with Vanguard or American Funds? Your money is in one or more mutual funds.)
The largest holder of GBTC is the Growth Portfolio, which has 2.3 million shares.
Grayscale's inclusion in the mutual funds isn't going to send investors' IRAs to the moon, however. The GBTC holdings in the Insight Fund, for instance, account for just 0.34% of the portfolio. (Coincidentally, shares in MicroStrategy, the cloud computing company that keeps most of its treasury holdings in BTC, account for 0.47%.)
Morgan Stanley has not yet replied to a request for comment.