TerraZero customers can take mortgage to buy a land in a metaverse
1 min read
The technology company TerraZero Technologies provides a mortgage to buy real estate in popular metaverses.
Mortgage to buy a land in a metaverse
One of the users of the virtual space took out a loan from the company secured by the NFT to buy land worth $ 45,000. The client used a new service of the organization called Metaverse Mortgage.
Hundreds of people contact us every day with the question, "Will you help me buy a property?" At first we thought it wasn't possible, but then we decided to give it a try.

In the end, everyone wins. Young people are not able to buy real estate in the real world, but in the metaverse they have such an option because virtual houses are cheaper than real ones.

TerraZero CEO Dan Reitzik
To obtain the morgage, you need to complete the application on the TerraZero website in the section Metaverse Mortgage, verify your identity and sign the contract. Until the debt is repaid, TerraZero will resign as the owner of the NFT real estate. However, immediately after the conclusion of the credit transaction, the company will allow customers to build a building, organize events, open a store and offices on the acquired land.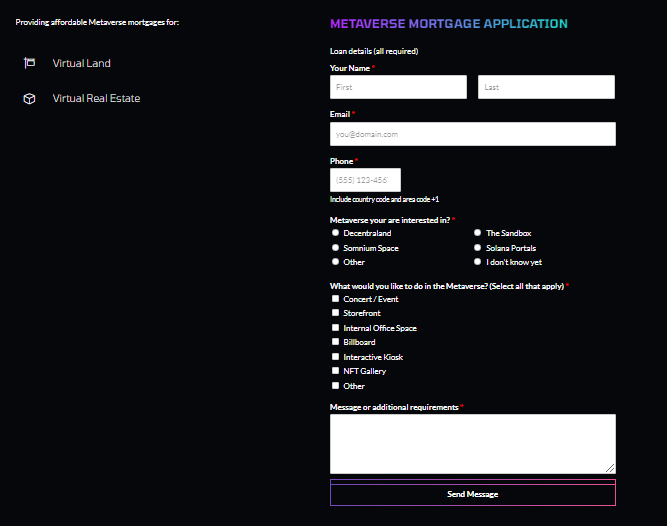 Trezor goes back and gives up asking its users controversial KYC