Not Your Average Meme-Coin
2 min read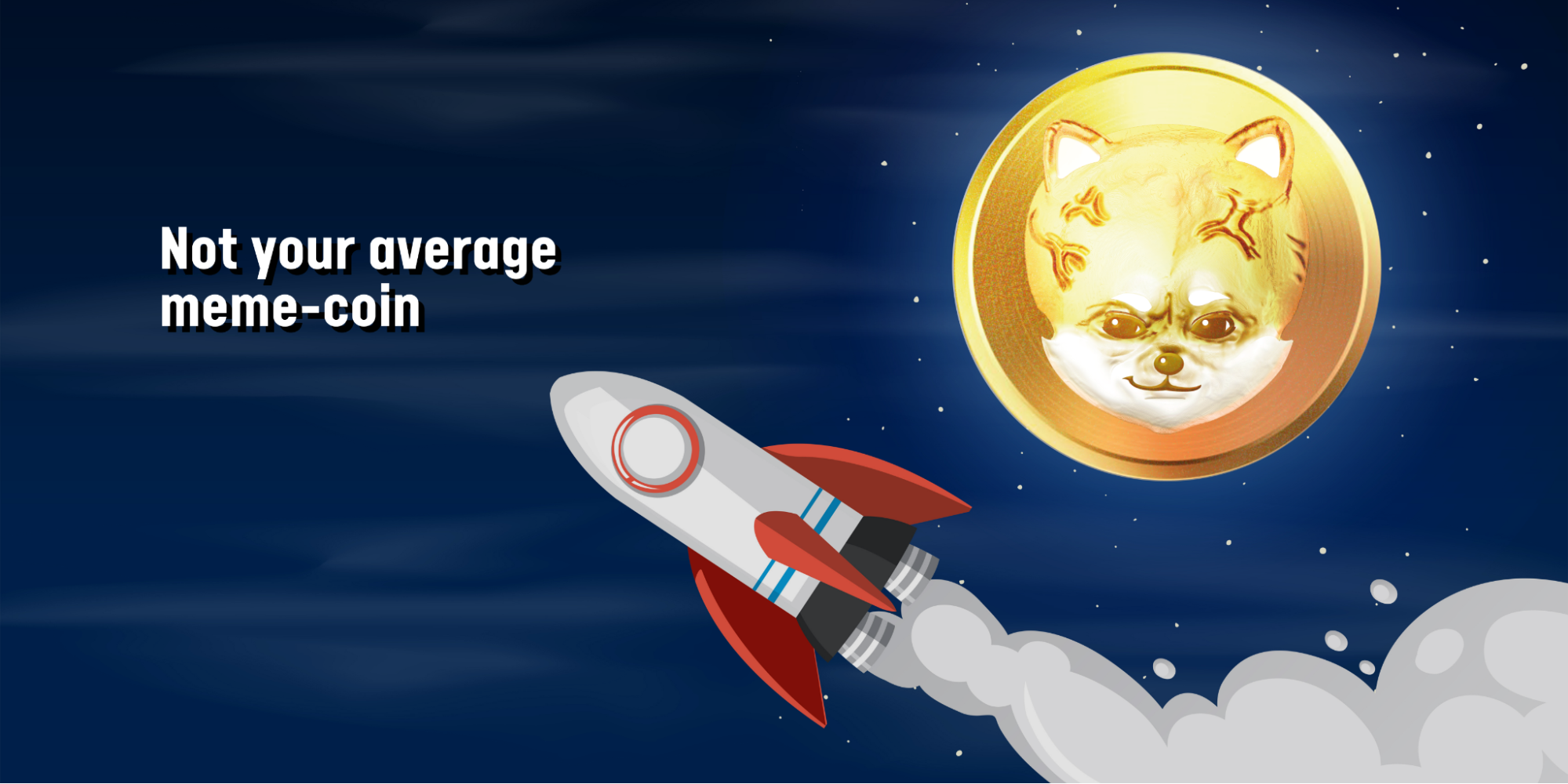 This story is about a warrior legend battle between the mightiest contender Bezoge and other species of its race. It all started when Earth's most daring dogs were chosen to compete in the battle to be the best, the ultimate race to the moon. 
However, that battle was a trap as the helpless Doge was left stranded on the moon by someone who calls themselves "The Influencer". But fear not, such will never be the case with the mightiest warrior. The year 2021 saw the rise of Bezoge, to rescue the bravest dog from outer space where they are stuck and pleading for help.
Once upon a time…..
Since the christening of Doge, several other worthy contenders have risen from the dust. Bezoge has the powers and the weapons to bypass all of the shortcomings of its predecessors to become the bravest and the strongest meme token of the world.
Bezoge is immune to manipulations from the likes of Elon Musk and will ensure complete transparency and fairness throughout, unlike any other meme coin. The memeverse, like the multiverse, is ever-expanding but luckily Bezoge has established its strong foothold in the memeverse from where it will rule. 
Who's the brave warrior?
In these troubled times to help the pups reunite with their beloved Doge, the brave souls have come forward. 14th May 2021 marked as the day of hope with the birth of BEZOGE EARTH. Embarked on a rescue mission, BEZOGE EARTH wants to build a democratic kingdom on planet Earth.
To free Doge from the cages of centralized influence, $BEZOGE debuted with these identical essential qualities of warriors:
Reward to all holders with its deflationary token model.
Fair Launch: To keep the power away from centralized control.
Team wallet locking and token burn: To fund the rescue mission.
Community controlled: The contract ownership is transferred to the holders and community to keep democracy on top of everything.
The Launch of the first treasury wallet: To allow governance to take directions in the growth of its ecosystem and self-sustain every interplanetary mission.
The battleground
Moon is the battleground for the ultimate war to rescue Doge. Bezoge battle, the first of the mini-games by Bezoge, is launched. The daring Bezoge warriors will battle against Dogelon (A Doge currency by Elon) to save their dearest stranded Dogecoin and bring it back to the community. The interactive game is currently available for Android devices and will soon be available for iOS devices. 
Useful resources and links:
Buy $BEZOGE on Bezoge Exchange
The post Not Your Average Meme-Coin appeared first on BeInCrypto.