Open interest in BTC options is approaching a record $ 12.6 billion
2 min read
On November 17, open interest (OI) in the BTC options markets is above $ 12.6 billion, which is approaching historical highs.
Open interest in BTC options is approaching ATH
It is noteworthy that this level of OI has been maintained for about a month. According to the blockchain analytical company Glassnode, this is a similar development as during March and April 2021.
"BTC options markets are currently open to more than $ 12.6 billion, an almost all-time high. This level of OI in options has so far been maintained for approximately 1 month and is similar to the peaks during March and April. "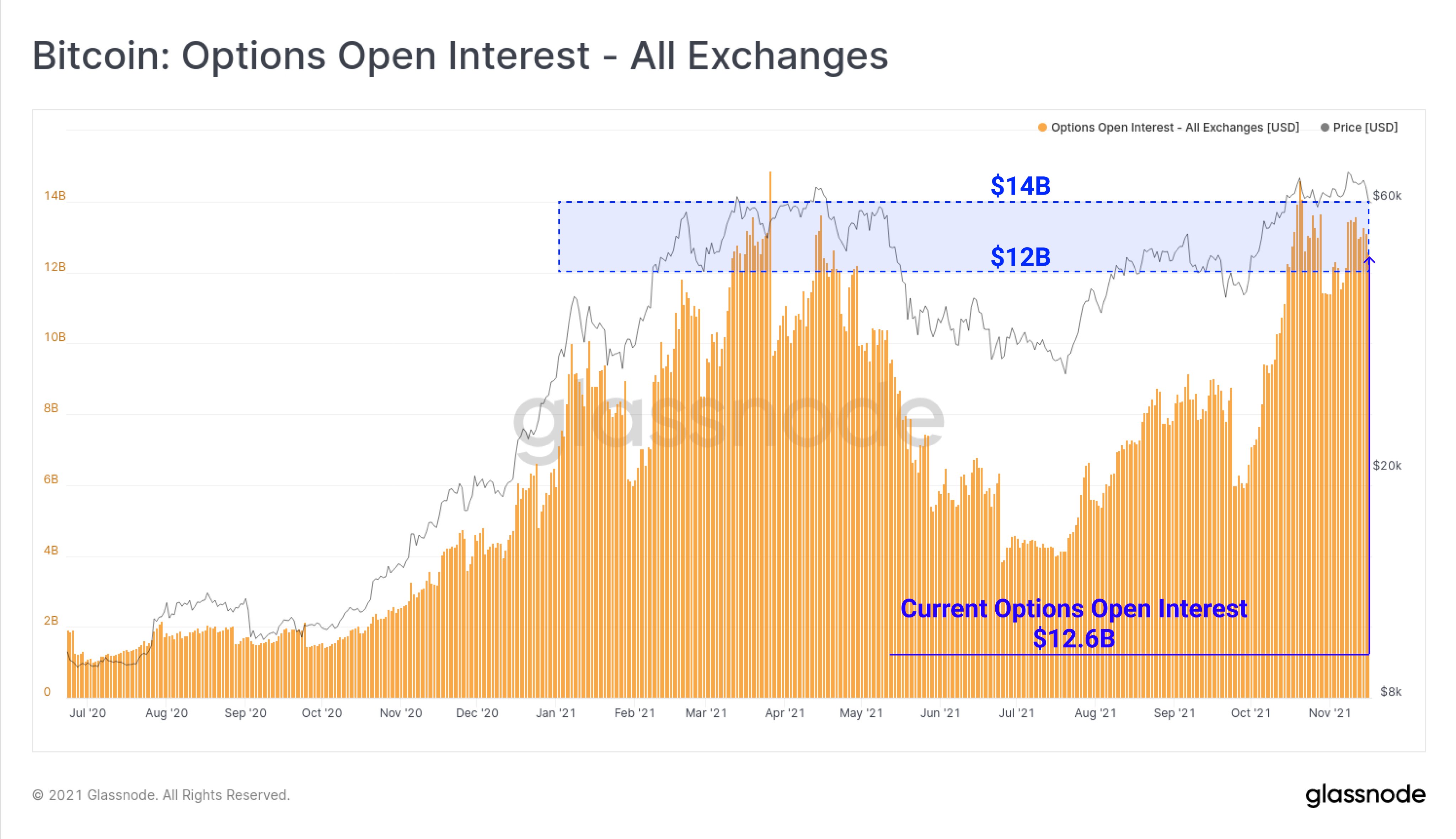 It is interesting to note that open interest in options on all exchanges increased in line with the rise in the price of BTC. The fact that OI was close to its peak also in April, when the primary cryptocurrency reached an all-time high, should not be overlooked.
Traders and analysts believe that the correct interpretation of changes in OI in connection with the price and volume of trading can provide useful information about the current market mood.
For example, if open interest grows at the same time as volume and price, it may mark the beginning of a bullish trend.
In addition, we can observe a large dominance of call options expiring on December 31, 2021 with large concentrations of open interest close to high exercise prices; The bullish sentiment was summarized by the Glassnode analytical platform, which pointed out:
"BTC bulls are betting in bulk, with large OI clusters at realization prices: – $ 100,000 (OI = $ 500 million) – $ 120,000 (OI = $ 420 million) – $ 200,000 (OI = $ 380 million)."