Peter Thiel: China Using BTC as a 'Financial Weapon'
2 min read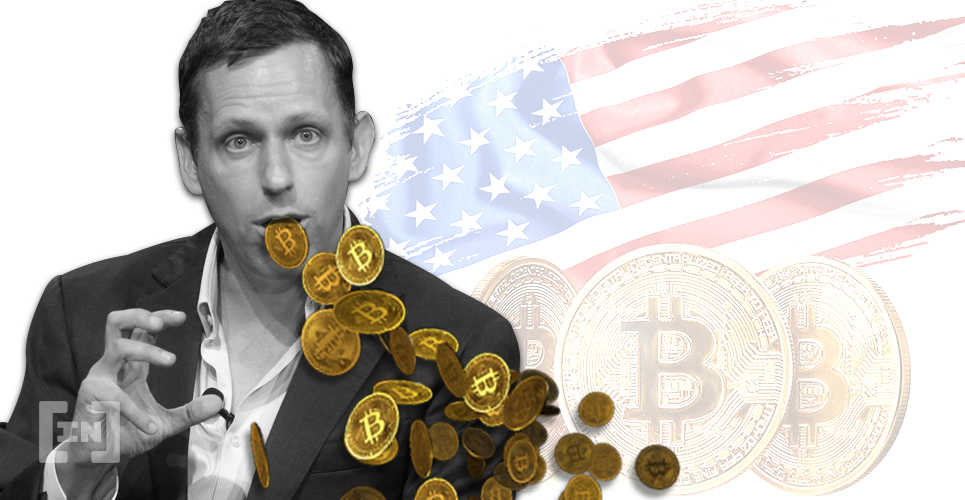 Peter Thiel, billionaire venture capitalist, and PayPal co-founder advised the U.S. government to consider tighter regulations on cryptocurrencies. 
Thiel made these comments after he expressing worry the Chinese are using BTC to corrode the U.S. financial system.
BTC boogeyman
Thiel gave his more-than-skeptical sounding comments at a virtual roundtable for members of the Richard Nixon Foundation on April 7. 
"Even though I'm a pro-crypto, pro-BTC maximalist person, I do wonder whether at this point, BTC should also be thought [of] in part as a Chinese financial weapon against the U.S," said Thiel.
Thiel's comment on the potential use of BTC as a "Chinese financial weapon" was followed by his forecast of its threat to fiat money and the U.S. dollar specifically. 
This comes as China recently trialed its central bank-issued digital currency (CBDC). According to Thiel, this "internal stablecoin" will amount to nothing other than, "some sort of totalitarian measuring device". However, he did urge U.S. policymakers to consider these crypto-forward moves from a geopolitical point of view.
Taking a stand
This is not the first time Thiel has leaned skeptical towards China. In late 2019, the venture capitalist repeatedly backed the San Francisco-based startup, Layer1. This was a bid to elevate the U.S. as a mining hotbed against the Chinese and its BTC mining monopoly. 
Thiel isn't the only one to take a stance against China's potential intentions with digital currencies. Recently, celebrity investor and chairman of O'Shares ETFs, Kevin O'Leary, refused to accept any BTC mined in China. 
Although O'Leary did not specifically call China's crypto frenzy a threat to the U.S., he was sure to recall out the human rights abuses committed by China and its continuing trade war with the U.S. 
Peter Thiel has a reputation for being a political firebrand. The ball is now the court of policymakers and legislators to decide how to proceed.
The post Peter Thiel: China Using BTC as a 'Financial Weapon' appeared first on BeInCrypto.