Polkadot could rise more than 20% if key resistance breaks, analyst points out
2 min read
The Polkadot (DOT) price has been consolidating since the December 4th crash and shows signs that it is ready to make a bullish move.
This is the opinion of Akash Girimath, FXStreet analyst. He pointed out that the high in cryptoactive is ddue to its presence near a crucial support level.
"DOT will likely bounce off that barrier and trigger an ascent," he said.
In addition, Girimath claimed that Polkadot's price hit a fluctuating low of $24.35 due to the December 4th crash.
Since then, the cryptoactive has fluctuated, but these minimum variations have been around $24.84.
"Over the past eight days, DOT has marked this barrier about twice, suggesting a double bottom formation and an indication to move higher," he said.
Therefore, as the analyst pointed out, investors can expect the Polkadot price to rise. However, there is also a chance that DOT will retest the $24.84 support level for the third time.
"This move would lead to a triple bottom configuration, indicating that a rise is even more likely," he points out.
Polkadot
The analyst pointed out that the $29.54 barrier is the first hurdle Polkadot's price will encounter on its rise. This price is about 14% of its current position, $26.01.
"In addition, DOT will revise the $30.92 resistance level, indicating a 20% increase," he said.
Girimath also highlighted that, in the event of a rise, where buying pressure increases, the price of Polkadot could be extended to US$ 35.04. This represents an increase of 34%.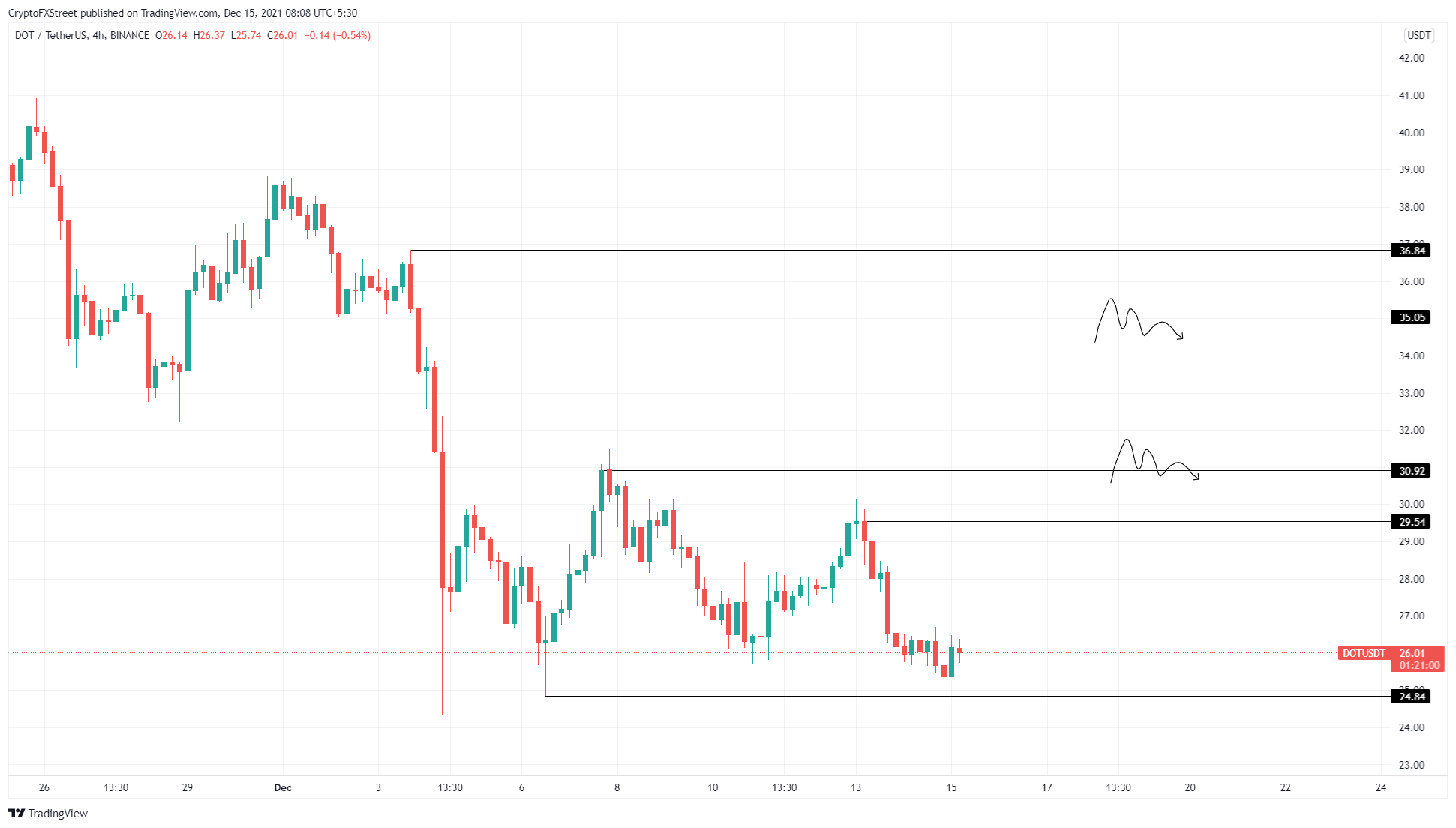 "While things are improving for Polkadot's price around the $24.84 support level, a collapse will alarm traders," he said.
Finally, he said that if altcoin drops below $24.35, it will invalidate the bullish thesis. In this scenario, Polkadot price may revisit the immediate support level at $22.66.