Polkadot starts the Christmas rally that should run until 2022
1 min read
Polkadot's price could experience an unprecedented spike next week and extend into late January 2022.
At least that's the opinion of Jonathan Morgan, analyst of FXStreet. According to him, the configuration on the Polkadot chart is extremely optimistic. Furthermore, it indicates a movement of more than 300% higher than the current price.
According to the analyst, Polkadot has a strong chart pattern development that could signal a bullish reversal.
He explained that Polkadot completed the peak pattern when it hit its most recent low near the $24 area.
Polkadot
Morgan pointed out that entering a spike pattern gives bulls an excellent opportunity to enter the lower end of a swing.
"The hypothetical long peak pattern setting is a 3 box reverse stop buy order (currently $32); a 4-box stop loss (currently at $24); and a profit target of $82. The profit target is derived from the Vertal Profit Target Method in point-and-figure analysis," he said.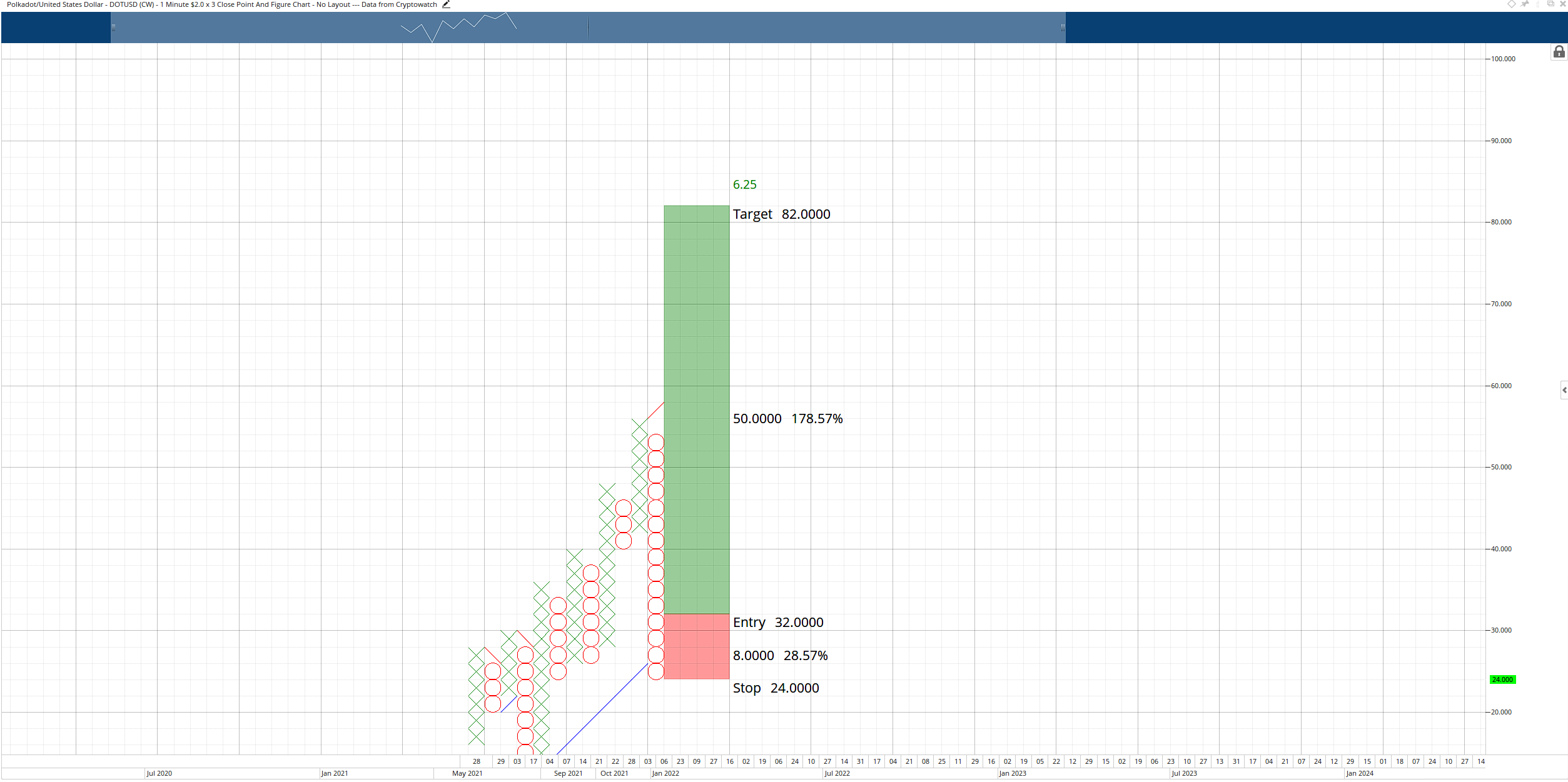 Finally, he pointed out that there is no current invalidation point for the entry. This is because as the price of Polkadot moves down, so does the entry:
"Traders should watch the daily Ichimoku chart near the entry level at $32. There is considerable resistance from $31 to $32. test."