Polygon will significantly increase transaction fees for a surprising reason
2 min read
The developers of the Polygon network have announced an increase in fees on their network. The co-founder of this network explained in the forum why they decided to take this step.
Higher fees as prevention
According to a contribution from co-founder Sandeep Nailwal on the project's forum, Polygon Network will increase transaction fees as an additional measure to prevent spam transactions. Nailwal said the fees will increase to 30 Gwei from the previous 1 Gwei. Polygon has suffered from spam attacks in the past, although fortunately the consequences were minimal. In June 2021, crypto enthusiasts noted that someone had repeatedly sent transactions to themselves. It didn't make sense, although some speculated that it was an effort to destroy Iron Finance.
Increasing gas charges will make such incidents much more difficult, as the cost of performing spam transactions will increase significantly. The community can, of course, challenge the team's decision to arbitrarily increase network fees and request greater decentralization accordingly. The polygon may allow for more decentralized management in the future.
Increased fees are common for platforms that are gaining in popularity. With or without the intention of preventing spam transactions, network charges typically increase as the network begins to be used by more and more users. Polygon is doing well in this respect in terms of adoption, as the value of its daily active users exceeded the number of users on the ETH network for the first time this month.
The network scaling solution has received several prominent projects and the response has been excellent. Polygon continues to develop new solutions and products, including moving to the NFT space.
Available on OpenSea
On October 4, Polygon announced that its network is also available on the largest NFT market – OpenSea. Users can easily switch to the Polygon network in OpenSea by selecting it on the "Chains" tab.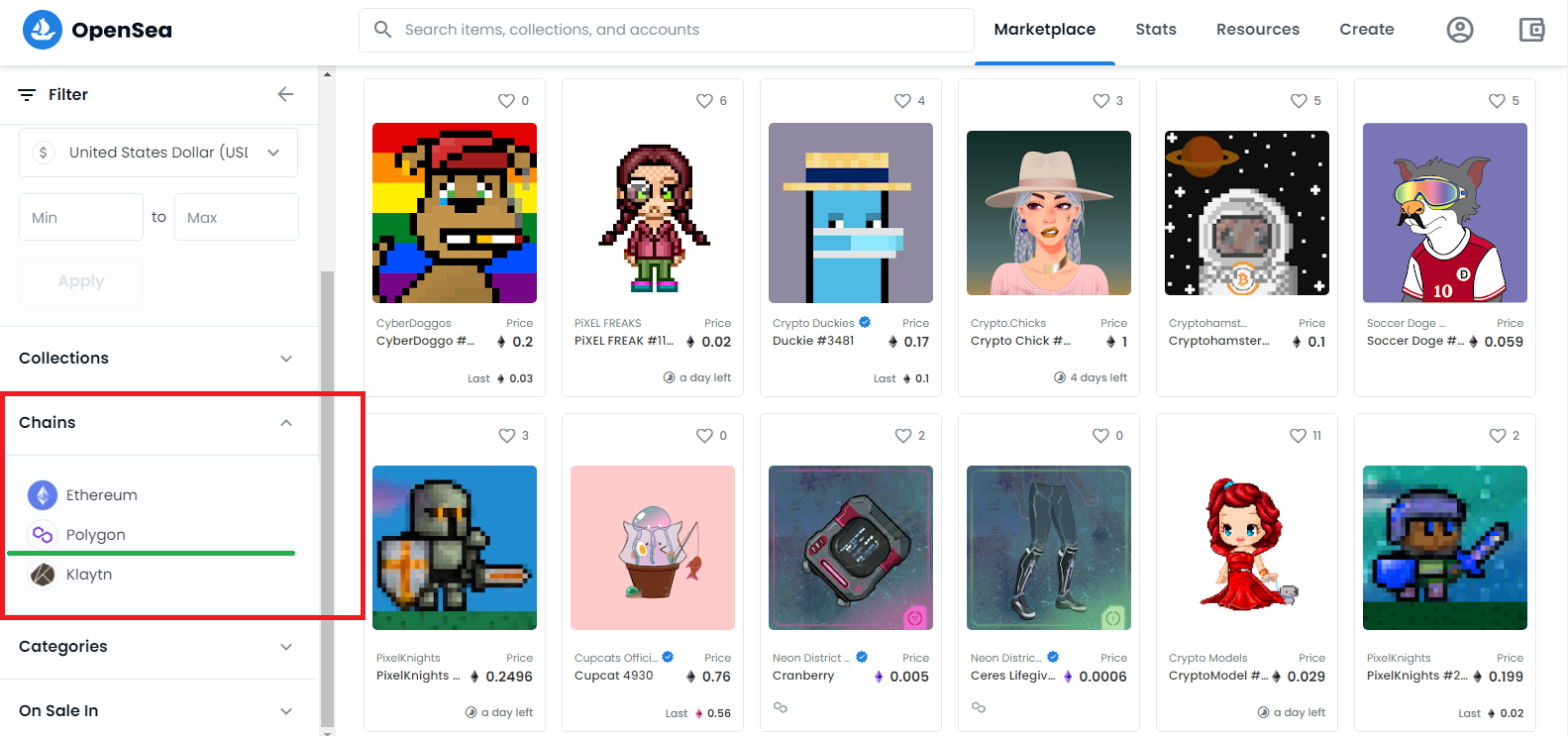 They will only have to pay minimum gas fees for the transfer of their ETH funds. In addition, they will have access to several other benefits, including the purchase of Polygon NFT on sale at fixed prices. Other benefits include the ability to mint NFT without paying high gas fees.