Processing of Credit Cards With Crypto Support: The Best Services to Look at
5 min read
Transacting in cryptocurrencies requires services tailored to a new financial instrument. Companies need convenient and effective solutions to organize accepting payments in cryptocurrencies via credit cards.
These types of instruments are being developed by many crypto startups. Let's analyze the available offers to bring to light a leader.
BitPay
This company was founded in 2011. In September 2019, BitPay became the first processing service with a focus on digital assets that received the security certificate Service Organization Control 2 (SOC2). As of early February 2021, the platform now offers two new types of products to help organize the acceptance and transfer of cryptocurrency payments:
For business. A set of instruments organize crypto payments for companies on the platform. For example, one of BitPay's solutions allows payments to be received by an invoice via email.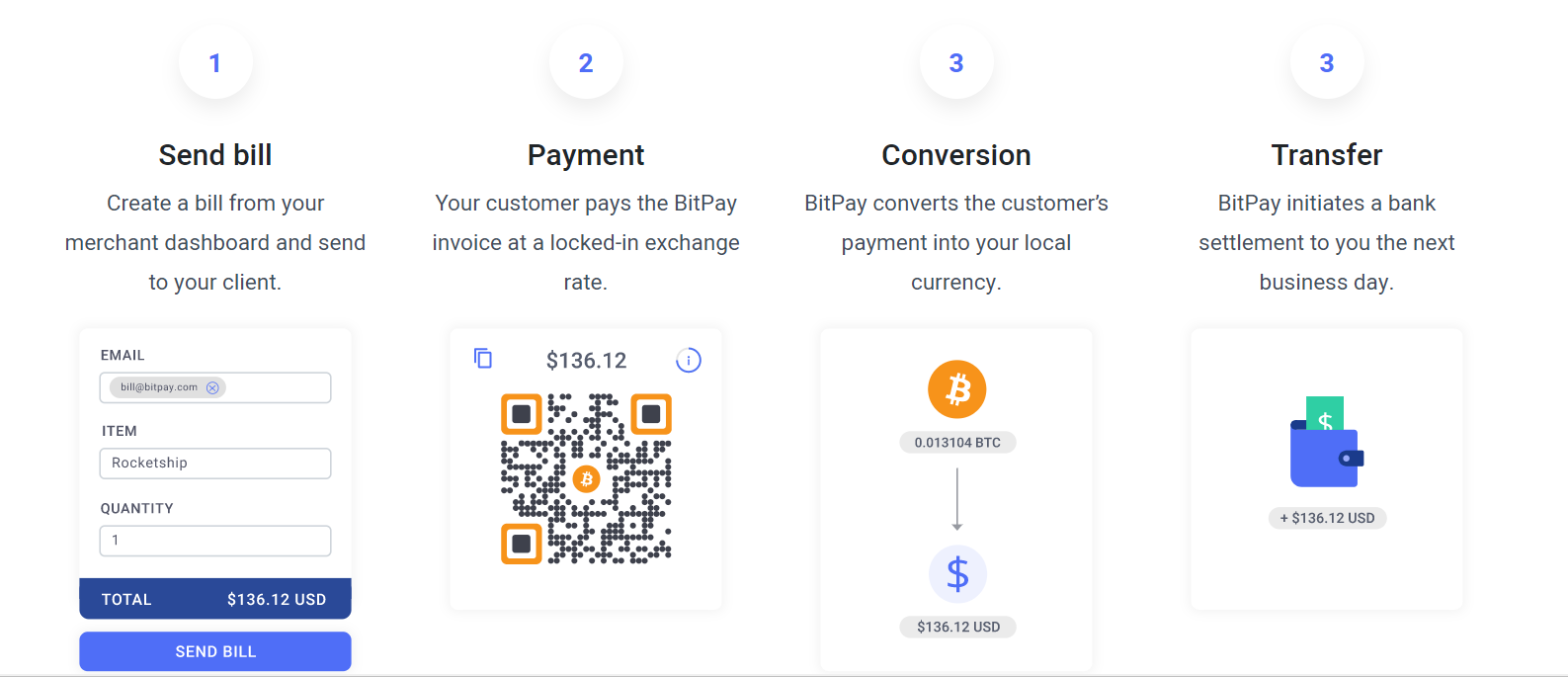 The BitPay's services that execute transactions in Bitcoin, Bitcoin Cash, Ethereum, and XRP, as well as ERC-20 tokens, are being used by large companies around the globe, like Microsoft, Shopify, and AirBaltic.Unfortunately, the platform has seen some dark days. For example, BitPay instruments for crypto processing repeatedly went out of order. Also, the internet is full of complaints about the platform's services malfunction.
CoinsPaid
Launched in 2014, CoinsPaid offers its clients a processing service – CryptoProcessing. The platform supports over 30 digital assets and ERC20 tokens, as well as 20 fiat currencies.
CoinsPaid became one of few companies that managed to pass the security check by Kaspersky Lab. The security check is a more advanced analog of the audit procedure Service Organization Control 2 (SOC2).
The processing service is a part of CoinsPaid's ecosystem, which also includes an exchange, an OTC-platform, and a hot wallet service. CoinsPaid's holistic approach allows users to get all services in one place – there is no need to search for third-party services to integrate a technical solution. As a result, CryptoProcessing by CoinsPaid helps customers save money and time.

The ecosystem is not the only CoinsPaid advantage. The processing service CryptoProcessing supports various types of payments that allow the integration of the company's technical solutions for crypto processing on various platforms. Internet providers or utility service companies might find it useful to use the asynchronous deposit process.
Constant growth of transaction volumes indicates the effectiveness of the company's solutions. According to the company's data, in 2020, the transaction volume reached $1 billion. Among other accomplishments, there are the following: $4.5 million of processed transactions in bitcoin, 600 CoinsPaid's clients signed up for services, and 7 years of successful business operations.
On the internet, there is no information about the malfunction of the CryptoProcessing by CoinsPaid, or about any serious problems with the platform's technical solutions.
CoinGate
First launched in 2014, company CoinGate bets on offbeat technical solutions to organise crypto payments processing. For example, the platform's team provides clients with a service for paying with digital assets via gift cards.

Also, CoinGate offers a traditional crypto processing service that helps clients to accept payments in Bitcoin, Litecoin, XRP, Ethereum, and other popular cryptocurrencies.
There is no information on the internet about whether the company underwent a security check. On social media, some negative reviews can be found about CoinGate. Some even accuse the company of fraudulent actions. Therefore, the project's team needs to actively fight for the company's reputation.
Wirex
The platform started operations in 2014. The Wirex team has developed solutions for crypto-fiat processing with the instant conversion of currencies. For this, project representatives have created a wallet for storing, converting, and spending digital and traditional types of assets. The application is available for Android and iOS.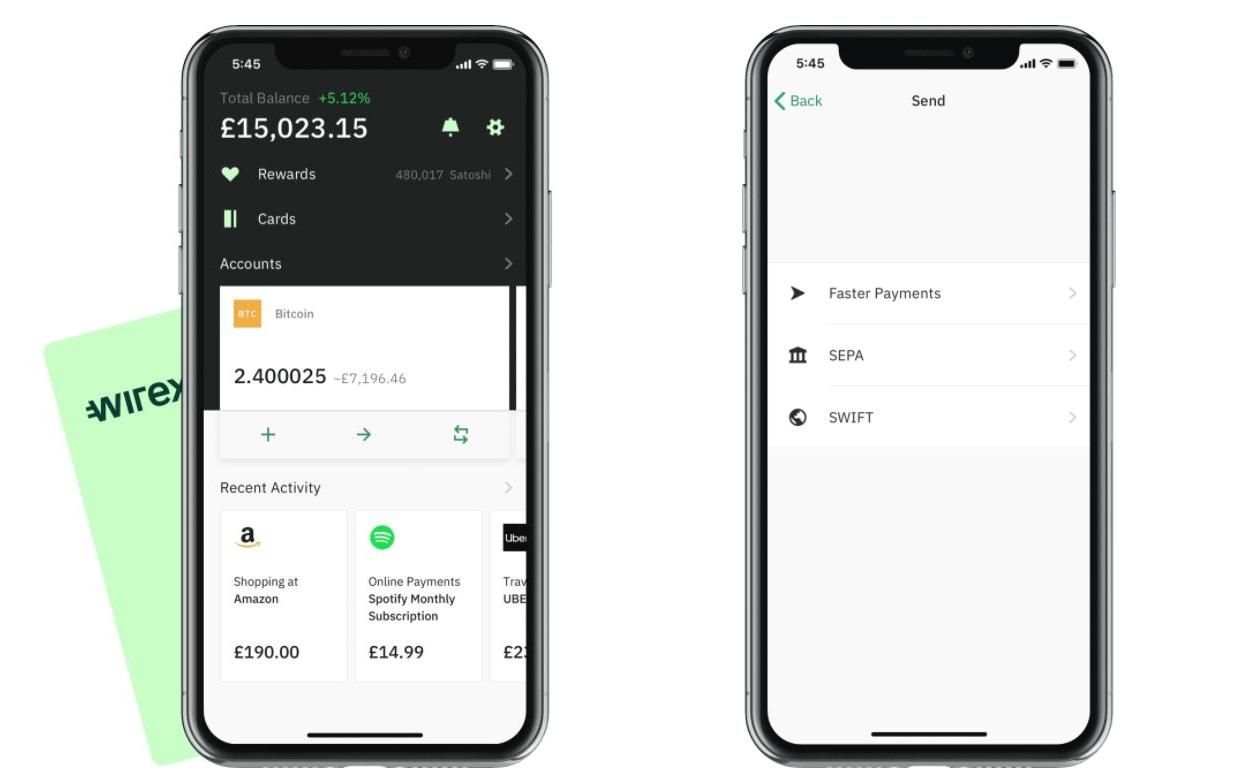 Wirex holds the security certificate PCI DSS, which was developed by the Payment Card Industry Security Standards Council that includes Visa, MasterCard, American Express, JCB, and Discover. Also, Wirex has a license from the UK's regulator Financial Services Authority (FCA). Unfortunately, these certifications and the regulator's approval did not save the company from accusations of being a scam project.
Simplex
First launched in 2014, Simplex supports over 45 cryptocurrencies. The technical solutions on the platform help to organize payments for goods and services in digital currencies as well as helps businesses to accept coins. The Simplex team, as can be drawn from the name, focuses on delivering simple and straightforward solutions for working with new financial instruments.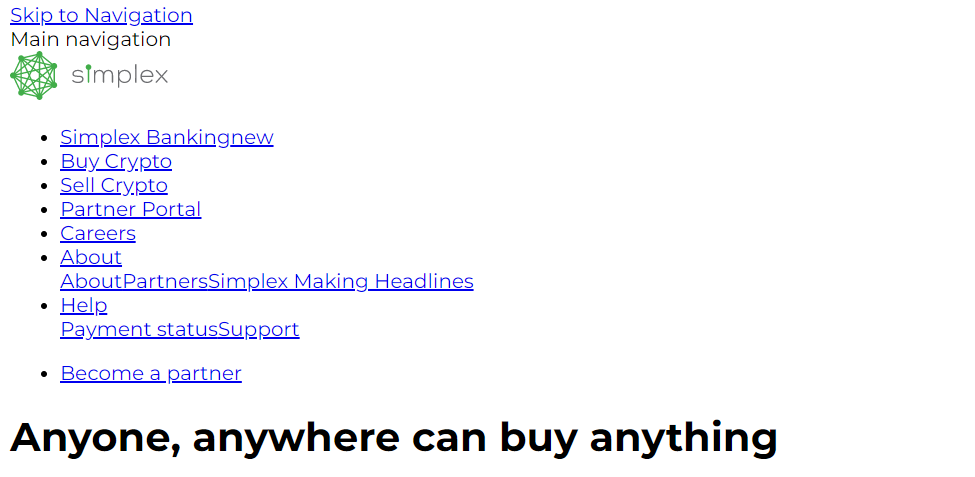 There's no evidence that shows whether Simplex has licenses and security certificates. In addition, there are some reports from people that accuse the company of being a scam.
Processing Services Comparison
| | | | | |
| --- | --- | --- | --- | --- |
| Service | Launch Year | Ecosystem with exchange and other services | Security Audit | Negative feedback/ scam accusations |
| BitPay | 2011 | – | Certificate SOC2 | |
| CoinsPaid | 2014 | | Company passed the Kaspersky Lab security check, an advanced analogue of the audit Service Organization Control 2 (SOC2) | – |
| CoinGate | 2014 | – | No information | |
| Wirex | 2014 | – | Payment cards industry security certificate PCI DSS. | |
| Simplex | 2014 | – | No information | |
The leader in our ranking is CoinsPaid. The brand is owned by Estonian organization, Dream Finance (license № FVR001183, FRK001102). The project differentiates itself from competitors with its state-of-the-art security certificate. Also, the important advantage of CoinsPaid is an extensive ecosystem where users can find all necessary instruments to work with cryptocurrencies.
Summary
Putting the emphasis on an ecosystem and security helped CoinsPaid to gain a leadership position among projects that offer crypto payments processing services.
The project's developers opted for a holistic approach that covers the maximum need of digital assets' holders, including access to operations with credit cards. As a result, CoinsPaid's technical solutions have helped to make cryptocurrencies more effective and secure than traditional money.
The post Processing of Credit Cards With Crypto Support: The Best Services to Look at appeared first on BeInCrypto.