Proposal Suggests How Ethereum May be Folded Into Eth 2.0
2 min read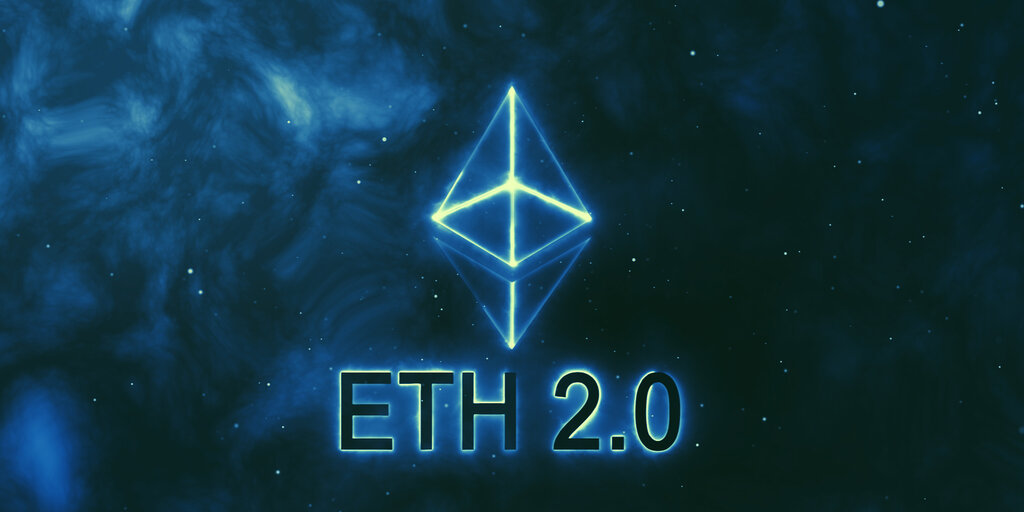 As the launch of Ethereum 2.0's Beacon Chain draws near, developer Mikhail Kalinin has published a new proposal yesterday that aims to relieve the network of "unnecessary complexity" and helps merge the original Ethereum blockchain with the upcoming proof-of-stake version.

The launch of Ethereum 2.0, currently scheduled for December 1, will begin with the deployment of the Beacon Chain—a separate (at least initially) chain that will introduce the proof-of-stake consensus mechanism and will coordinate the expanded network of shards and stakers.
Initially, both the proof-of-work ETH 1.0 and proof-of-stake ETH 2.0 will run alongside each other since it will take around two years for the complete roll-out of ETH 2.0. During this time, it is planned that access to ETH 1.0's data will be provided through an independent shard chain.
However, Kalinin argued that this method "puts unnecessary complexity to the consensus layer and increases delays between publishing data on shards and accessing them in eth1."
To help solve this issue, he published a new proposal, titled "Executable beacon chain," which describes a system where ETH 1.0 data would instead be directly embedded in the Beacon Chain's blocks themselves.
"Eth1-engine is maintained by each validator in the system. When validator is meant to propose a beacon block it asks eth1-engine to create eth1 data. Eth1 data are then embedded into body of the beacon block that is being produced. If eth1 data is invalid, it also invalidates the beacon block carrying it," Kalinin explained.
Ethereum co-founder Vitalik Buterin already gave high praise to the new proposal, calling it "excellent ongoing work from [Mikhail Kalinin] on 'the merge'."
Excellent ongoing work from @mkalinin2 on "the merge" (folding the existing ethereum system into eth2 to retire the PoW chain and fully enable withdrawals). This line of R&D is increasingly being prioritized and done in parallel to sharding and other eth2 improvements. https://t.co/OaGE9jPNkP

— vitalik.eth (@VitalikButerin) November 27, 2020
Buterin added that "this line of R&D is increasingly being prioritized and done in parallel to sharding and other eth2 improvements."
As Decrypt reported on November 24, Ethereum 2.0 finally received enough staked ETH for its launch. The next milestone is December 1—when its Beacon Chain will be deployed.