Publicly Listed Meitu Now Holds $100 Million in BTC, ETH
2 min read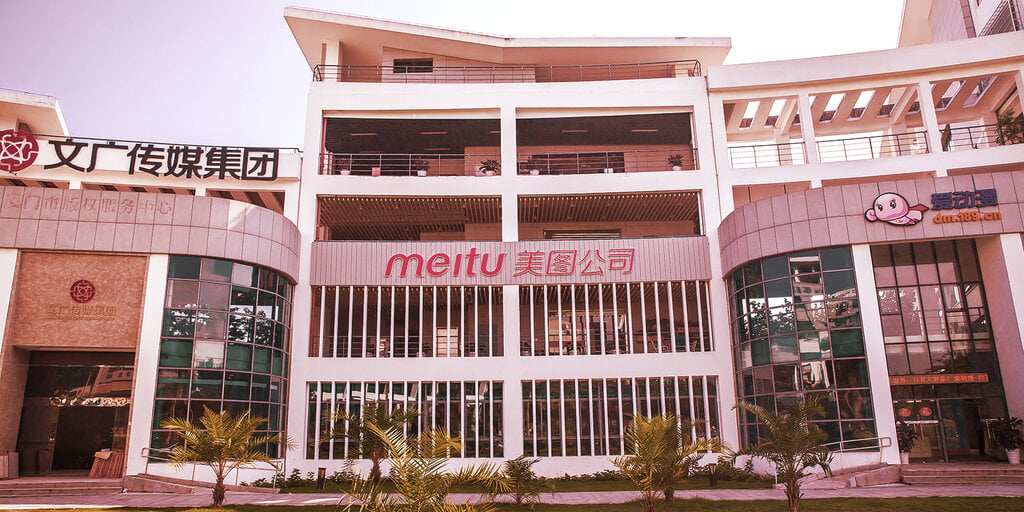 Chinese tech company Meitu today announced that it has invested more cash in crypto with a $10 million BTC buy. The publicly listed company now owns $100 million-worth of BTC and ETH as part of its "cryptocurrency investment plan." 
The company, which makes smartphones and selfie apps, said it bought over 175 BTC in its latest investment. 
Meitu started off March by spending $22 million on ETH and $17.9 million on BTC. A couple of weeks later it bought an additional $28.4 million ETH and $21.6 million BTC—bringing its investment up to $90 million. 
But it wasn't enough. As per the Meitu's "cryptocurrency investment plan" noted in the company's documents, a $100 million digital asset investment was always the goal. 
The Fujian-based company said that it invested because "the Board takes the view that blockchain technology has the potential to disrupt both existing financial and technology industries, similar to the manner in which mobile internet has disrupted the PC internet and many other offline industries." 
Meitu previously said that the investment was agreed because the company believes that cryptocurrencies "have ample room for appreciation in value" and that the coins would serve as an alternative to cash. 
Coinbase Institutional, the wing of the cryptocurrency exchange that handles transactions for companies, announced late last month that it had custody of the investments at the time. In other words, Meitu chose Coinbase to take care of the buy and then store the assets. 
Big corporations, like the BTC-enthusiastic cloud software company MicroStrategy, have also used the exchange to handle big crypto buys. 
Meitu, founded in 2008, is the latest publicly listed company to plug millions in digital assets as an insurance policy to depreciating fiat money. Elon Musk's Tesla famously purchased $1.5 billion worth of BTC in February. MicroStrategy currently holds more than $5 billion.
The views and opinions expressed by the author are for informational purposes only and do not constitute financial, investment, or other advice.