Reddit May Be Preparing a Clubhouse-Like Chat Feature
2 min read
Reddit becomes the next big social media platform to experiment with Clubhouse-like features.
The intimacy brought by human voice communication is the next hot thing everyone's rushing to copy.
Most will add it as a paid feature, and Reddit may be planning it as a "power-up" for paying members.
Rumors about Reddit exploring a Clubhouse-like voice chat system are buzzing, and multiple reports based on anonymous internal sources are coming from various directions. Officially, Reddit has denied commenting on anything, so if these internal tests are really taking place right now, they are happening among a very closed circle of engineers and testers.
Clubhouse's success was explosive, and the reason for it seems to be the "audio" element that was brought in a social media platform. People just find it convenient to communicate with their voice, and it's also an immersion-enhancing element. Imagine having to tell a story, share an exciting idea, express your feeling, etc. Clubhouse feels a lot more direct and powerful than written posts, and other platforms are taking note.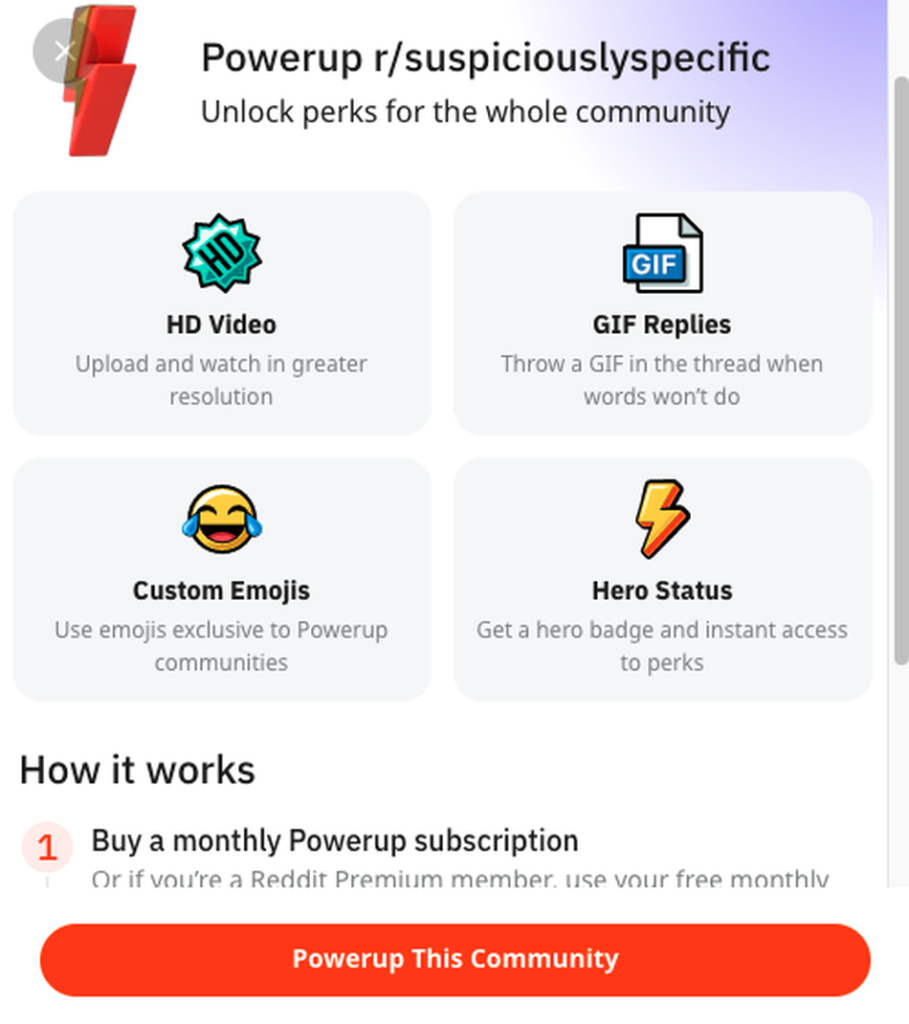 According to the rumors, Reddit is going to roll out several experimental subscription-based features on specific subreddits, and one of them will be the ability to upload and stream HD quality video. Reddit calls these new features/perks "power-ups," and they will be made available for purchase by paying members of the platform.
For starters, there will be various 'nice to haves' offered, and gradually, they will be narrowed down to those that the community embraces more fervently.
But Reddit isn't the only popular social media platform looking to introduce Clubhouse-like voice chat features. The same has been reported by Twitter, who is calling the feature 'Spaces,' while Facebook is also working on adding native video and audio support in Messenger Rooms. According to reports by mobile developer Alessandro Paluzzi who has seen app code from an upcoming version, Facebook will offer "Live Audio" and "Private Audio" in Rooms, letting people talk to up to 50 other users or take their conversations to a one-to-one space.
As it becomes easily understood from the above, time is of the essence when it comes to rolling out even half-baked implementations. The audio chat landscape will quickly become crowded, and the opportunities to generate interest through it will evaporate rapidly.
If you are a Reddit user interested in the new power-ups, you may want to start from the "Suspiciously Specific" subreddit to check out how these perks will work in the platform. We expect to see more subreddits getting a taste of the new perks, so keep an eye on what's hot in the community, and you won't miss them.