Scam PlayStation 5 reveal event video steals $13,000 in Bitcoin
2 min read
A YouTube channel, broadcasting the PlayStation 5 reveal event, ran a fake Bitcoin giveaway. And it worked.
Afake live stream of PlayStation 5 reveal event managed to steal 1.4 Bitcoin, worth $13,200, before it was taken down.
The stream, hosted by YouTube channel "PlayStation Live" promised to give away 5,000 Bitcoin, if victims sent them money first. It's a classic scam, one that has been prevalent on YouTube, Twitter and other social media platforms for years now.
"To participate you just need to send 0.1 BTC to 20 BTC to the contribution address and we will immediately send you back 0.2 BTC to 40 BTC to the address you sent it from," claimed the fake reveal event video, which was obviously a lie.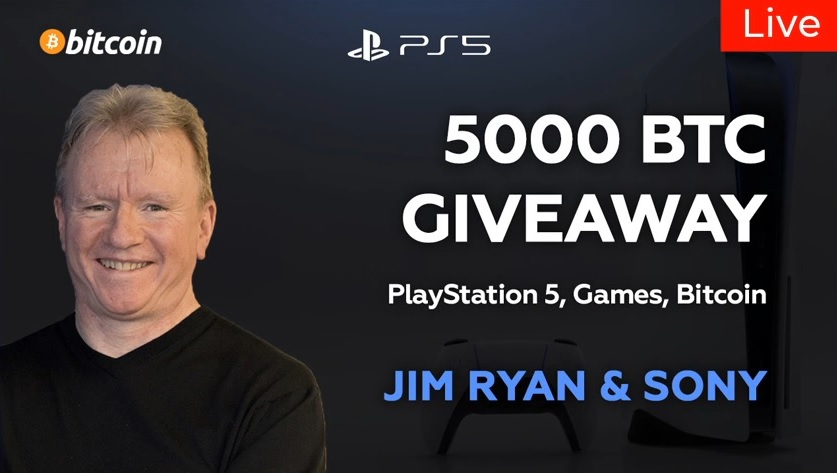 The channel used a recording of Sony PlayStation 5's highly anticipated reveal event that had finished 10 hours beforehand. Over the two hours that the video was up, approximately 100,000 users were watching it.
It was also among the top six videos in the search results for "ps5 reveal trailers" on YouTube while the channel itself had around 233,000 subscribers. Currently, the channel is still seemingly operational but has no videos on it.
Considering how many subscribers the channel had, it's possible that it was a genuine account that had been taken over at the last minute, either through a hack or a phishing attempt. Or the scammers had been building up a following for months.
At the start of its "Sony Playstation 5 Game Reveal Event (PS5) Live Presentation," the impersonator's BTC address had zero Bitcoin in it. By the time the video "has been removed for violating YouTube's Community Guidelines," the address received 1.4 BTC—and sent nothing back since. However, it is possible that the scammers sent some or all of this Bitcoin to the account to make it look like others were doing the same.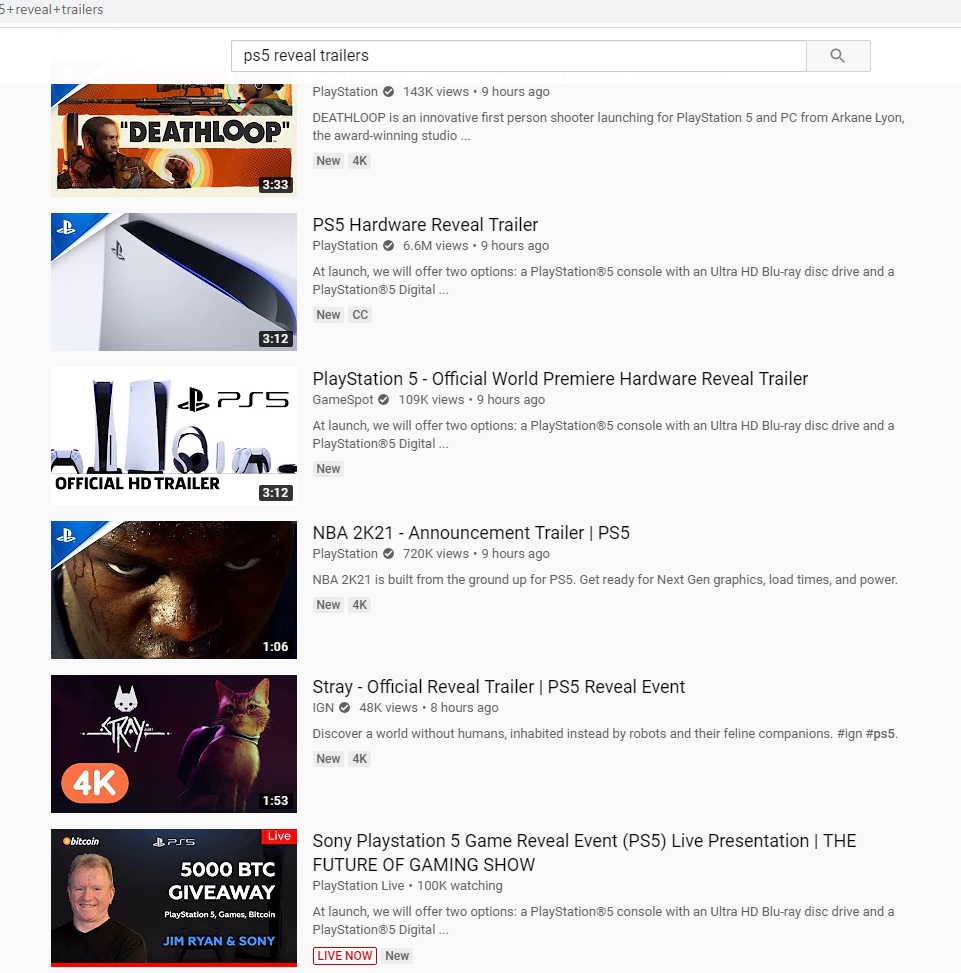 The scammers did have one trick up their sleeve. They even personalized the Bitcoin address that the money was to be sent to. While Bitcoin addresses are largely comprised of random alphanumeric digits, this one started with "1Sony." Creating customized addresses is hard, you have to keep creating blockchain addresses at random until you get lucky. Or buy it from someone else who has already done the work.
Perhaps ironically, Sony recently came under heavy criticism after a firm sent a series of arguably wrongful DMCA copyright strikes against YouTubers on its behalf. The channels were struck for discussing alleged story leaks from PlayStation's upcoming exclusive, The Last of Us Part II. Yet, as we've seen, malicious individuals were able to impersonate the "PlayStation Live" channel for hours, going completely unnoticed.
This would be striking—except it's nothing new to YouTube.
You might also like: Why Tether has printed $5 billion USDT this year