SEC Agrees to Redact Two Documents in Ripple Lawsuit—But Not Ripple CEO's Financial Info
2 min read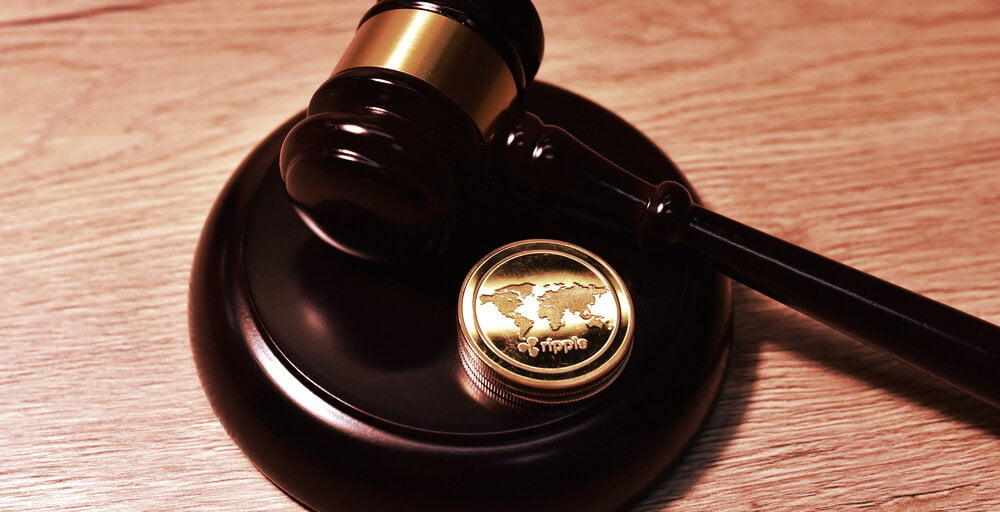 In its ongoing lawsuit with the US Securities and Exchange Commission (SEC), the crypto payments company Ripple has scored a partial win in its bid to keep its private email correspondence out of the public eye.
The lawsuit, filed against Ripple in December, alleges that Ripple raised $1.3 billion by selling XRP in ongoing unregistered securities offerings. Ripple, a payments company created by XRP creators Chris Larsen and Brad Garlinghouse, functions kind of like the central bank of XRP. If the coin is crashing, Ripple sells some of the 55 million XRP it holds in its treasury.
#SEC v. #RIPPLE #xrpcommmunity 1/3 Judge Netburn grants Ripple's Motion to Seal on an Interim Basis — ORDER granting 83 Letter Motion to Seal. The Defendants' motion to seal is GRANTED solely on an interim basis. Furthermore, the parties are directed to meet and confer to discuss

— James K. Filan (@FilanLaw) March 31, 2021
On March 31, a New York judge granted Ripple's motion to temporarily seal four documents and ordered Ripple and the SEC to agree on redactions by April 2. Ripple's lawyers managed to convince the judge to grant redactions in two email exchanges.
The first redaction is an email between Ripple CEO Brad Garlinghouse and an anonymous person about Rippleworks, the company's non-profit VC arm. The second is between anonymous parties discussing the public perception of XRP and Ripple's control of it.
Ripple hasn't reached an agreement over the other two documents according to Ripple's counsel, Andrew Ceresney. The SEC doesn't want Ripple to hide an email exchange that contains co-founder Chris Larsen's personal financial information, nor one that shared the company's strategy with private investors.
Exhibits 1 and 2 pic.twitter.com/YR6McOSDIn

— James K. Filan (@FilanLaw) April 3, 2021
Ripple's lawyers still want them redacted, obviously. "All four documents are 'discovery materials filed with the court in connection with the discovery-related disputes,' and therefore not judicial documents and not entitled to a presumption of public access," Ceresney said in a letter to the court yesterday.
The court case hasn't stopped XRP, Ripple's cryptocurrency, from rising in value amid the current bull run. As of yesterday, XRP became the 7th largest cryptocurrency, with a market cap of $27.9 billion. XRP's price is up around 170% since the start of the year, currently worth $0.636178—higher than before the lawsuit.
The rising tide lifts all boats.