SEC Attempts to Stop Ripple From Requesting Testimony from Ex-Director
2 min read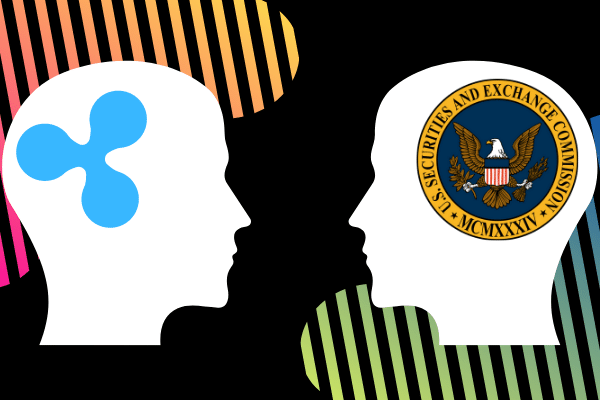 The US Securities and Exchange Commission (SEC) is determined to prevent the ex-director of SEC's Division of Corporation Finance, William Hinman, from providing testimony in the SEC v. Ripple lawsuit.
SEC attorney Ladan Stewart reasoned in a letter to US Magistrate Judge Sarah Netburn that Ripple is in no special circumstances to warrant a deposition from Hinman.
Defendants want Director Hinman to sit through hours of questioning, where an SEC lawyer repeatedly objects and instructs him not to answer, just so Defendants can use the deposition transcript to argue to this Court that the SEC is not entitled to assert a deliberative process privilege.

Ladan Stewart, SEC Attorney
The SEC requested the court to rescind the subpoena issued to Hinman until a decision has been made on the SEC's motion to strike Ripple's fair notice defense — which Ripple argued that SEC did not provide fair notice that XRP transactions violated the law. Should SEC's motion be granted, Hinman's deposition would be made irrelevant.
Stewart stated that Hinman was unquestionably a high-ranking SEC official, as Hinman's supervision of registration and disclosure requirements was crucial to the SEC's operations and to the US' capital markets.
For that reason, Stewart finds it "ironic" that Ripple would argue that Hinman was not a high-ranking government official. He wrote:
"Defendants cannot point to a single case where the deposition of an SEC official of Director Hinman's rank was allowed. Defendants are thus asking this Court to make new law, by ordering the deposition of someone who held one of the highest-ranking positions within an independent federal agency, in order to question him about external meetings (about which they could depose other participants), and about internal SEC deliberations that are privileged."
That being said, Stewart does not completely hinder Ripple from trying to uncover some facts asserting the SEC's assertion of deliberative process privilege. He stated that Ripple could ask the SEC to produce privilege logs containing internal communications pertaining to the Speech, given that they have already done so in the past. Stewart added that the information received from Hinman would not be any more detailed than the SEC's privilege log.
Stewart also said that Ripple is free to seek information from third parties directly without requiring permission from the SEC or court's intervention.
The post SEC Attempts to Stop Ripple From Requesting Testimony from Ex-Director appeared first on SuperCryptoNews.