SEC Delays SkyBridge Capital BTC ETF Decision Until August
2 min read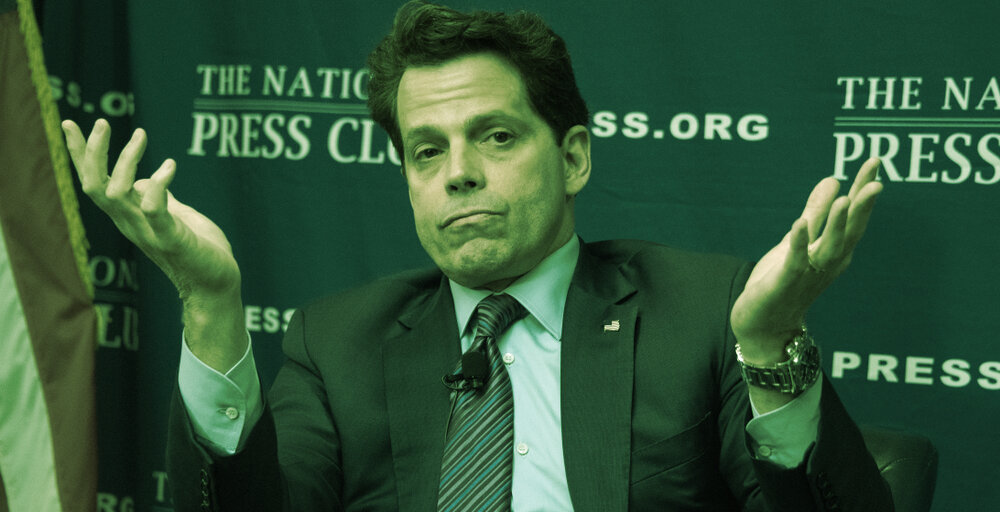 The U.S. Securities and Exchange Commission (SEC) has once again delayed making a decision on a BTC ETF (exchange-traded fund)–this time, it's a filing by Anthony Scaramucci's SkyBridge Capital which has been hit with a postponement.
As per a notice released on July 7, the SEC has extended the initial 45-day review period for the proposed rule change to list and trade shares of the First Trust SkyBridge BTC ETF Trust on the NYSE Arca.
The review period was set to expire on July 11, after which the SEC had to either approve or disapprove the proposed rule change, or designate a longer review period. Now this review period has been extended by another 45 days, until August 25.
NYSE Arca submitted an application for a proposed rule change that would see SkyBridge Capital's BTC ETF listed on the exchange on May 6. The Commission kicked off the review process for the filing later the same month, along with Fidelity Investments' Wise Origin BTC Trust, which, if approved, would be listed and traded on the Cboe BZX Exchange.
The long road to a U.S. BTC ETF
SkyBridge Capital's proposed BTC ETF is not the first to be hit with a delay from the SEC. Last month, the regulator postponed its decision on Kryptoin's BTC ETF filing to July 27.
BTC ETFs are designed to track the price of the benchmark cryptocurrency, allowing institutional investors easy access to the asset without requiring them to actually hold BTC themselves.
Countries including Canada and Brazil have already approved BTC ETFs, but the U.S. SEC has so far been reluctant to approve any such product, citing BTC's volatility and the risk of market manipulation.
In addition to filings from SkyBridge Capital and Fidelity Investment, the Commission has received several other similar applications from U.S. hedge funds and asset managers, including WisdomTree, VanEck, and–most recently–by ARK Invest, which this week became the first firm to reveal the fee for its proposed BTC ETF.