Shiba Inu may have slight recovery says analyst
2 min read
The Shiba Inu (SHIB) memecoin has lost around 40% of its value due to concerns in global markets in a context of geopolitical turmoil.
But as trading progresses through the week, investors are starting to look beyond these headwinds and buy into SHIB.
According to analysts, this slight buying move could propel SHIB bulls to increase the price to $0.00002782, constituting a 16% gain.
This is the analyst's opinion Filip L. which highlighted that a rise in crypto is not ruled out.
"The Shiba Inu price didn't have much luck in 2022. That's because the price action was mostly negative, with bulls being squeezed out of their positions multiple times, resulting in a 49% loss for the year. Now, the tide appears to be turning as investors begin to look beyond these headwinds and begin to see opportunities on the horizon," he said.
In this regard, he pointed out that the SHIB price sees this reflected in the increase it has experienced in recent days, with higher lows and the entry of bulls.
"An additional incentive is provided by the Relative Strength Index (RSI) which is slowly moving away from the oversold area. We will likely see a boost above the weekly high near $0.00002311."
Shiba Inu may have slight recovery
As Filip pointed out, when this level breaks down, the bulls will try to reach the monthly S1 support at $0.00002478, where it crosses the 200-day simple moving average (SMA).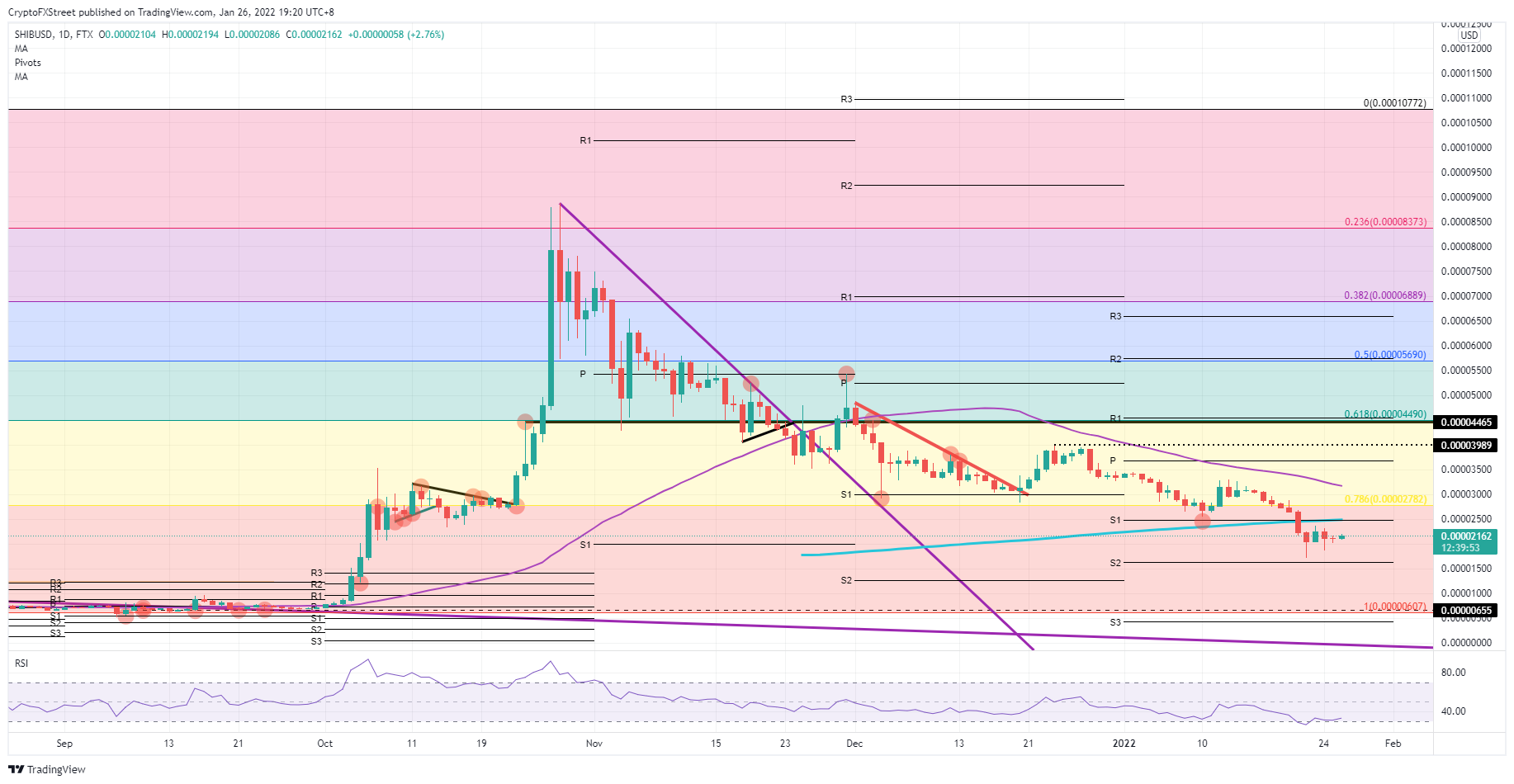 However, as military exercises are currently underway in the Black Sea, an escalation of violence may not be far off. This could potentially trigger a sell-off in the global market and a bearish cryptocurrency.
"At SHIB price, this would translate to a return to the monthly S2 of $0.00001629 with a test of last week's lows. A break below would trigger a dip to $0.00001000, with the RSI in oversold territory."