Shopify: stock and revenue up
2 min read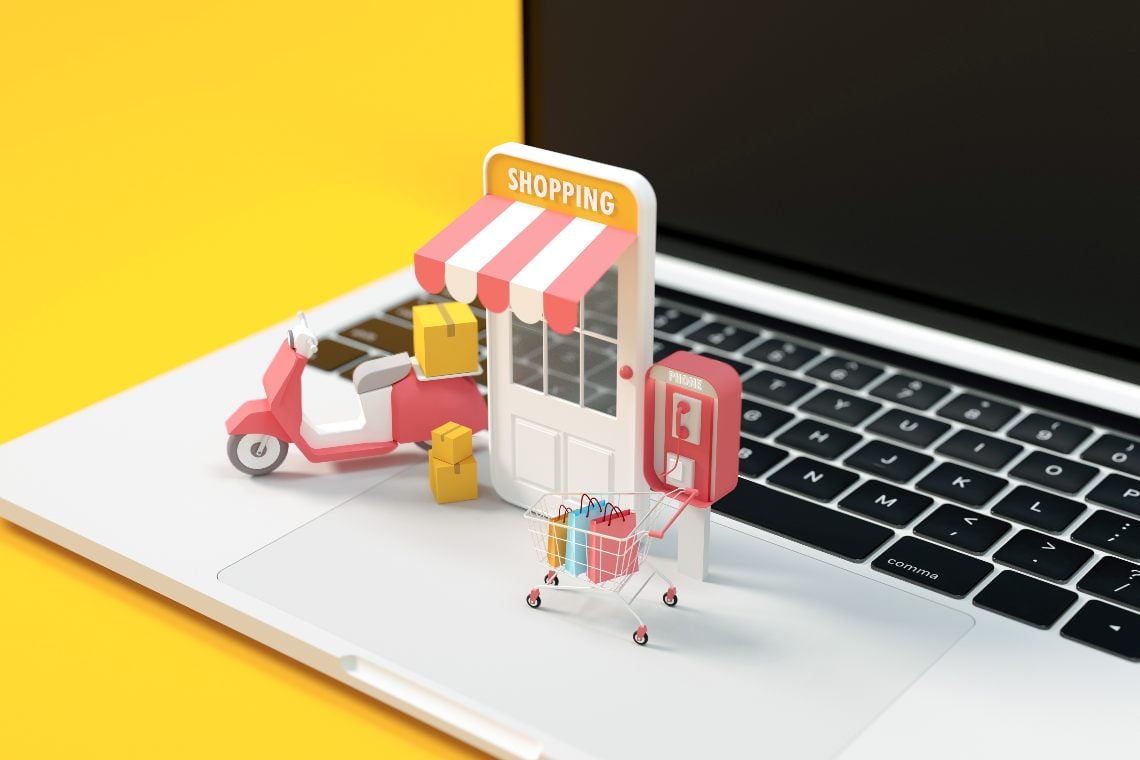 The Shopify stock has been rising sharply these days, surprising even analysts.
In fact, yesterday alone, the NYSE-listed stock gained around 7%. This rise is apparently unrelated to news about the company itself. 
Shopify, being an ecommerce platform, is certainly "capitalizing" on a delicate moment for the global economy struggling with the Coronavirus.
Shopify is a candidate to become Amazon's direct competitor, albeit in a different way. Shopify makes its platform available to companies wishing to sell their products online. However, it is not just a store, it is much more than that, as it offers a wide range of services to help small and medium-sized enterprises to become digitized. It seems to be quite popular as it has 1 million shops in 175 countries. 
At a time of new restrictions, it is easy to imagine why its stock and popularity are growing so much. In fact, Shopify is becoming an online shop that complements (and replaces in case of closures due to Covid restrictions) regular physical shops. 
Shopify beyond the stock: record revenues
Like Amazon, Shopify has also grown a lot in this difficult 2020.
This is evident from the figures for the third quarter of 2020, published on October 29th.
The company posted revenue of $767.41 million, up 96% from the same quarter last year. The platform's subscription revenue increased 48% year-on-year to $243.3 million. Merchant sales on the platform grew 143% to $522.1 million.
In the wake of these results, Shopify continues to develop more attractive solutions. It is currently experimenting with the Shop Pay Installments system with a limited number of merchants. This is a "buy now, pay later" type of service which, according to the platform, will increase sales by giving customers greater flexibility in making payments. This is one of the innovations considered central to the development of future digital payment systems.
It will be a period of innovation and challenges for Shopify. 
Harley Finkelstein, President of Shopify, commented:
"The accelerated shift to digital commerce triggered by COVID-19 is continuing, as more consumers shop online and entrepreneurs step up to meet demand," said Harley Finkelstein, Shopify's President. "Entrepreneurs will be the force in rebuilding economies all over the world, which makes it even more important for Shopify to innovate and build the critical tools that merchants need to succeed in a low-touch retail environment."
Amy Shapero, CFO of Shopify added: 
"Shopify's tremendous third-quarter results reflect the resilience and entrepreneurial spirit of our merchants," said Amy Shapero, Shopify's CFO. "More entrepreneurs are signing on to Shopify so they can quickly and easily put their ideas into action. We continue to evolve our global commerce operating system to make it easier for merchants to get online and start selling, get discovered, and get their goods to buyers, while providing a delightful shopping experience."
The post Shopify: stock and revenue up appeared first on The Cryptonomist.