Singapore Becomes Crypto's Island Paradise
3 min read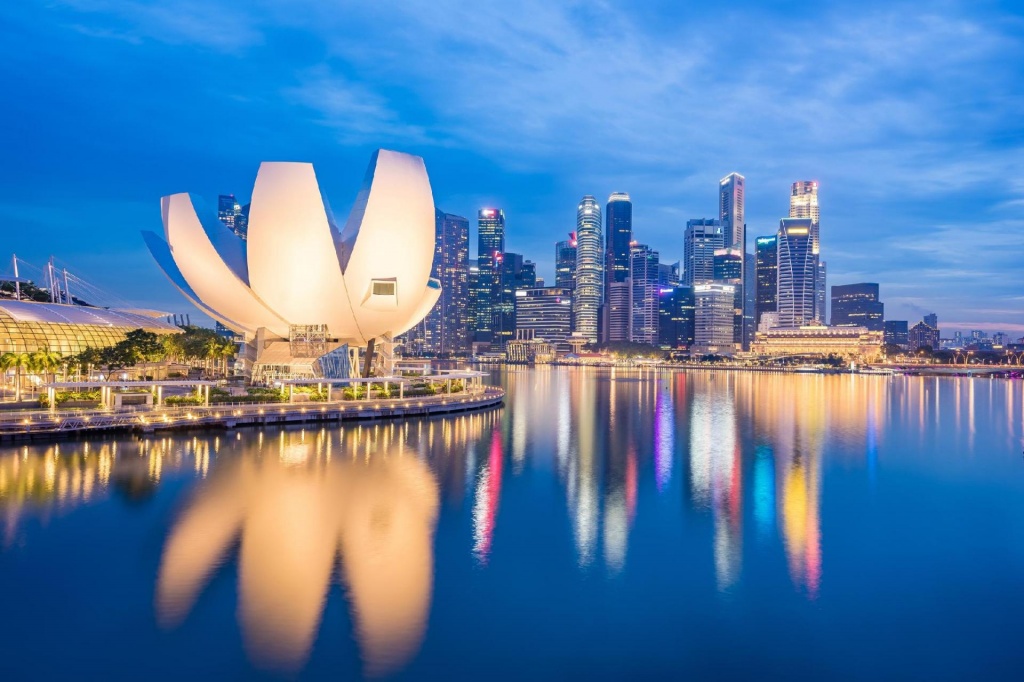 Singapore's pragmatic approach to cryptocurrencies puts it in pole position as the nascent asset class gains wider recognition and acceptance 

Recent spate of regulatory crackdowns bodes well for Singapore which is uniquely positioned to provide safe harbor for the innovative companies and talent in the cryptocurrency space
Singapore is famous for many things – from its ban on chewing gum to its spotlessly clean streets, its delicious hawker food and its ease of doing business.
But the prosperous island nation just added another feature it can be proud of – sanctuary for the legions of crypto-oppressed who are wandering the dystopian decentralized landscape and looking for a place to call home.
Even as regulators globally are cracking down on cryptocurrency groups (companies would be too exacting a term to use on them), Singapore's friendly regulatory environment is luring some of the biggest names in the cryptocurrency business to lay down roots on the sunny island, providing good jobs and fresh sources of tax revenue.
From Changpeng Zhao, or "CZ" as he prefers to be known, founder of cryptocurrency exchange Binance, to Vitalik Buterin, the co-creator of ETH, the world's second-most valuable blockchain, there is no shortage of cryptocurrency's glitterati that call Singapore home.
And it looks like their numbers are only set to grow in the wake of crackdowns on the cryptocurrency space as regulators from China to Europe, U.S. to Japan, start bringing down the hammer on innovators who sit at the nexus of finance and technology. 
Gemini, a U.S.-regulated cryptocurrency exchanged founded by the Winkelvoss twins of "The Social Network" and Facebook fame, is said to be increasing its headcount in Singapore.
So far however, Singapore's regulators have yet to issue any licenses to cryptocurrency companies under its new Payment Services Act which makes provision for dealing in and with digital tokens.
And the only "regulated" and government-sanctioned cryptocurrency exchange tied to a major financial institution is the one operated by state-owned bank DBS (-1.53%), which trades in only four cryptocurrencies (hardly the stuff of dreams).
Instead of cracking down on cryptocurrency firms, Singapore has adopted a far more pragmatic approach, providing many firms fleeing other jurisdictions with a "regulatory sandbox" which grant exemptions to some of the industry's biggest players, allowing them to serve local retail and institutional investors.
Similar to Singapore's two shiny casinos, the city state is pragmatic in recognizing the potential job opportunities and tax revenues that cryptocurrency companies could bring, but also wants to insulate its local population from the vagaries, risks and speculative pain that it also comes with.
Singapore citizens and permanent residents for instance have to pay a US$110 fee to enter any of the country's two casinos for a period of 24 hours, whereas foreigners enter for free.
Similarly, a Singapore citizen or permanent resident can only deal in up to S$30,000 in cryptocurrencies (US$22,183) in a year, with limits enforced by how many Singapore dollars can be transferred by local banks or credit cards to cryptocurrency exchanges or other platforms.
Singapore's sovereign wealth fund GIC, and state-owned investment company Temasek, have spent hundreds of millions of dollars rolling out the red carpet for the cryptocurrency sector. 
Even the Singapore Exchange has rolled out two cryptocurrency indices.
In a country with almost no natural resources, Singapore's pragmatic view towards embracing new and innovative asset classes, of which cryptocurrencies are just one of them, already appears to be paying off.
Binance, the world's largest cryptocurrency exchange by transacted volume is advertising over 200 jobs in Singapore, according to a search on LinkedIn, while Hong Kong-based OSL, another exchange, is said to be planning to double its headcount by the end of this year.
U.S. cryptocurrency exchange Gemini is expecting to increase its team in Singapore to 50 as by the end of 2021.
With over 200 family offices calling Singapore home and its rock-solid reputation as a major Asian and international financial hub, Singapore looks set to ride the cryptocurrency wave wherever that may take it.
But with more institutional investors looking at cryptocurrencies as an asset class, and Hong Kong recently moving to only allow trading of digital assets for accredited or institutional investors, Singapore is in a unique position to truly cash in on crypto.

The post Singapore Becomes Crypto's Island Paradise appeared first on SuperCryptoNews.