Solana's SOL Hits ATH at $100 After the Ignition Announcement
1 min read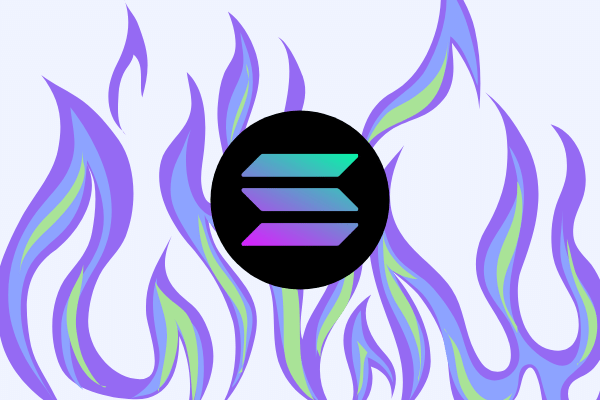 Solana's native token, SOL, has recently reached an all-time high of $100 after the public blockchain announced that a mysterious feature called "ignition" will be going live on Tuesday.
SOL is currently valued more than $110, having increased over 21% in the past 24 hours. Its market cap is over $32 billion and there are more than 290 million SOL in circulation. As of writing, SOL is the 8th best performing cryptocurrency.
It is speculated that SOL's price started climbing mainly due to Solana's Ignition teaser video. The tweet only revealed the launch date and a video featuring a purple flamed lighter.
T-minus 3…

2…

1…https://t.co/QKtI2gJulh, coming August 31. pic.twitter.com/UTiWbf2T7n

— Solana (@solana) August 27, 2021
It is speculated that Ignition might not be a SOL token burning event. This is mainly because previous SOL burning events did not get any specialized teasers such as this one. Upon entering the website, a caption that reads "The sky's the limit. What will you launch?" with a period of Aug 31 to Oct 8 can be seen. This could be a hint that Ignition is an event for dApp developers or NFT (non-fungible token) creators.
The post Solana's SOL Hits ATH at $100 After the Ignition Announcement appeared first on SuperCryptoNews.