Someone Just Sent $1 Billion in Bitcoin, Paid Only $3 in Fees
2 min read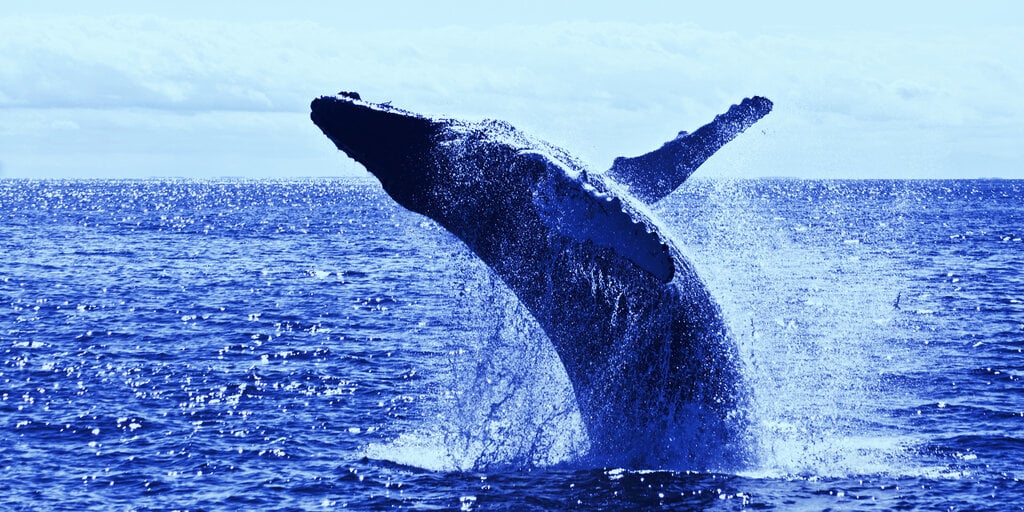 In back-to-back transactions this morning, 45,671 Bitcoin ($602 million) and 43,185 Bitcoin ($570 million) left a Xapo account to other wallets.
That's over $1.1 billion in Bitcoin, and all for a total transaction fee of $3.54.
45,671 #BTC (602,832,400 USD) transferred from #Xapo to unknown wallethttps://t.co/pj7YNs8gBW

— Whale Alert (@whale_alert) October 26, 2020
Though the same account sent the funds, they went to two different unknown wallets.
It's not unusual for Xapo wallets to send large chunks of Bitcoin, just usually not this big. In the past week, 4,000 BTC and 1,000 BTC amount have left Xapo wallets, for instance. But the size of these transactions dwarfs that.
People in the comments can't even understand what happens.
It's a Xapo wallet. Every couple of weeks chunks of 4000-5000 BTC are taken out of the pie and sent to other addresses, where they stay for months or are used for flows.
The chain has shed more than 24000 BTC since Feb.

— rusu (@rusuvictor) October 26, 2020
"There are multiple reasons for large crypto transfers like this: the most obvious one is that Xapo is moving funds to cold storage for safekeeping," MyEtherWallet CEO Kosala Hemachandra told Decrypt.
"The other reason could be that the owner of these funds is ready to diversify. Coming from the Ethereum side, I'd like to assume the owner is preparing to move the funds to Ethereum as ETH or using renBTC."
With large transactions, too, there's always the chance that there's a security vulnerability being exploited.
Regardless of the reason, the same transaction would be infeasible at a bank, at least for an individual. While an automated clearing house (ACH) transfer, which takes days to clear, would be free at most banks, customers would face daily and/or monthly limits.
Even Chase Bank, which has a very generous policy among banks, limits users to sending no more than $25,000 per day; sending $1.172 billion would take 128 years—and that's assuming Chase decided to stay open on weekends.
Pursuing a wire transfer has two advantages. First, domestic transfers can usually move funds during the same day; second, customers can send more. Chase Bank allows up to $250,000 each day for personal accounts, meaning it would only take about 13 years to send all that money (assuming, again, there were no weekends or holidays)!
And, thanks to a discount for sending wires online domestically, it would cost a minimum of $117,200.
Xapo did not respond to a Decrypt request for comment.
Editor's Note: This article has been updated.