Stablecoins strengthen the US dollar
2 min read
In addition to BTC, one of the most important economic debates this year concerns the rise of stablecoins, and especially those linked to the US dollar. Everyone in the world chooses dollars as the world's reserve currency. Stablecoins can help meet this demand by improving the dollar's ability to be available and efficient.
2021 was a turning point for the total supply of dollar stablecoins on the market, which totaled almost $ 140 billion, which is 401% more than last year, compared to the current supply volume of only $ 27.67 billion in January.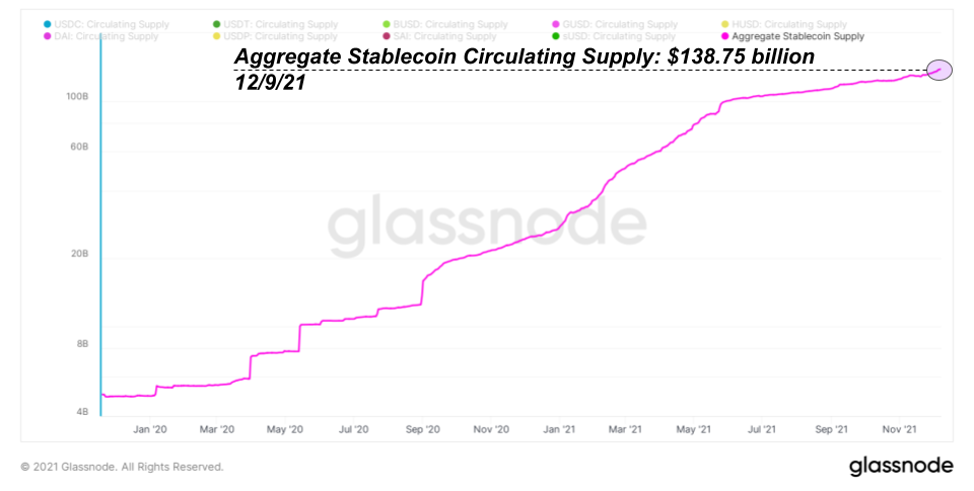 The circulating offer is dominated by the market of dollar stablecoins Tether and USDC, issued by Circle. Tether accounts for almost 55% of total circulating supply, while the USDC accounts for almost 30%, more than doubling its market share this year alone.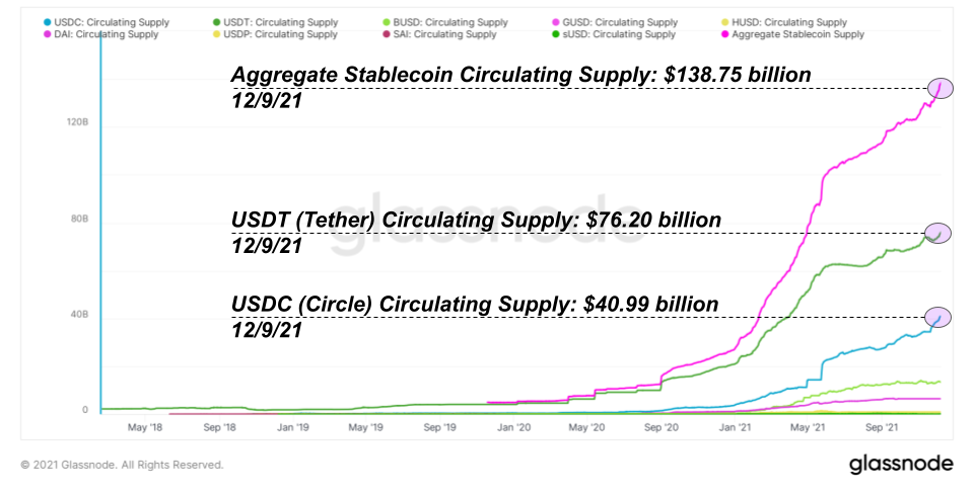 The growth of the USDC's circulating supply has accelerated this year, exceeding Circle's original forecasts for the end of 2021. Circle expects to have $ 194 billion in circulation to the USDC by 2023. This growth rate and demand for dollar stablecoins, which will continue to account for a higher share of the total dollar supply, is one of the main reasons why we continue to focus on developing stablecoin regulation.
This growth is forcing the US government to consider public-private partnerships. Now that the combined volume of Tether and USDC transfers exceeds $ 5 trillion, dollar stablecoins are becoming too big a use case to ignore.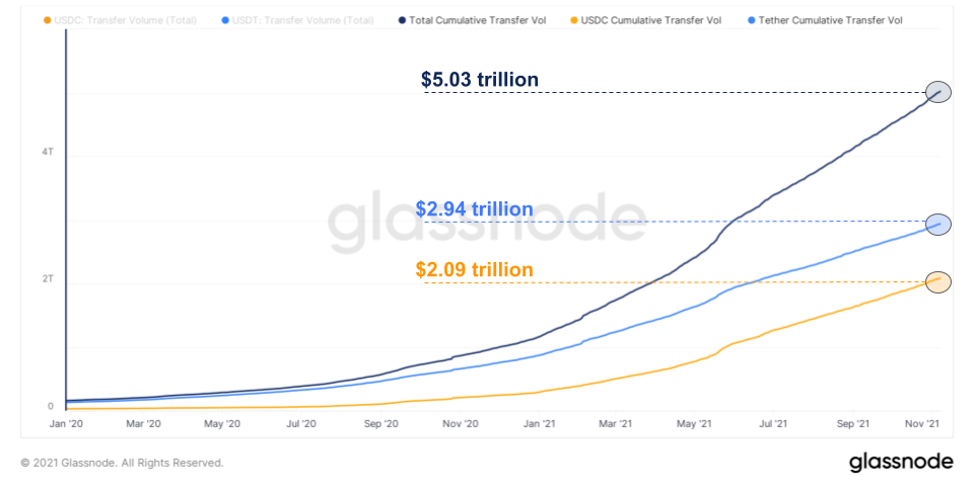 Stablecoins are becoming an increasingly important part of the BTC / cryptocurrency economy and allow traders to deposit and withdraw dollars on the exchanges, as well as allow traders / speculators to borrow for their assets.
Since April alone, the margins of cryptocurrency futures have fallen from 70% to 45%, which means that traders increasingly do not have to worry about collateral falling when the market falls.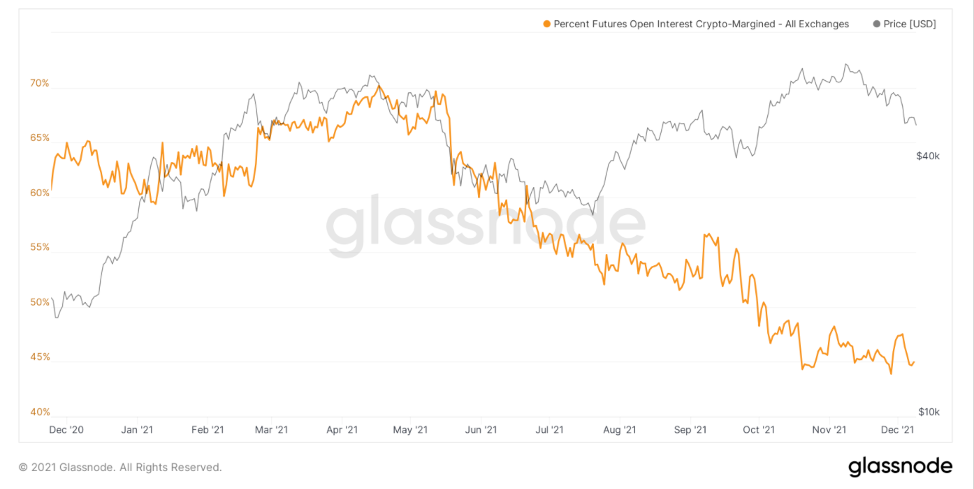 The current volume of stablecoin-covered BTC futures is $ 7.21 billion.
Stablecoins strengthen the US dollar
The exponential growth observed with stablecoins comes at a time when the US is holding a congressional hearing on digital assets and stablecoins. One passage from the meeting stood out:
Imo this was the most important exchange of the entire hearing, to have in front of the US Congress pic.twitter.com/Cnb8zOBkeG

— ⟠Palis⟠🐍 (@curvethots) December 8, 2021