The difficulty of BTC mining has just dropped by a record 28% – but will it help revive the price of BTC?
2 min read
BTC recorded the largest decline in mining difficulty by almost 28% on July 3, but one model suggests that the price of BTC will not fall until October.
Investment manager Timothy Peterson described the relationship between the price of BTC and the hashrat as demonstrable evidence that the decline was not over.
The difficulty of BTC mining fell by a record 28%
The difficulty of BTC mining fell by an estimated 27.94% on Saturday at block height 689,472, the largest decline in history. The decline is a response to the ongoing migration of miners from China and the consequent loss of the hashrat. For miners, a decline is something that will increase profits – the difficulty will automatically take into account changes in the hashrat, making mining more difficult when it falls.
It is a classic mantra among bitcoiners that "price follows a hashrate" – but if true, one model mapping this phenomenon paints a different picture of future price behavior. Peterson noted that the relationship between price and hashrat is "useful" when it comes to marking macro price peaks.
The accompanying graph shows fluctuations in 2013 and 2017, which corresponds to the peaks that remained throughout the four-year halvig cycle. The year 2021 looks similar, and since the capitulation in May, the relationship has evolved towards the point where the price of BTC should be fully "recovered".
"Based on the current trend in P (h), this bubble should burst by October 31," Peterson said.
"The ratio includes any combination of a higher hashrat and a lower price. So the bubble is also solved by an increasing hashrat and a stable price. "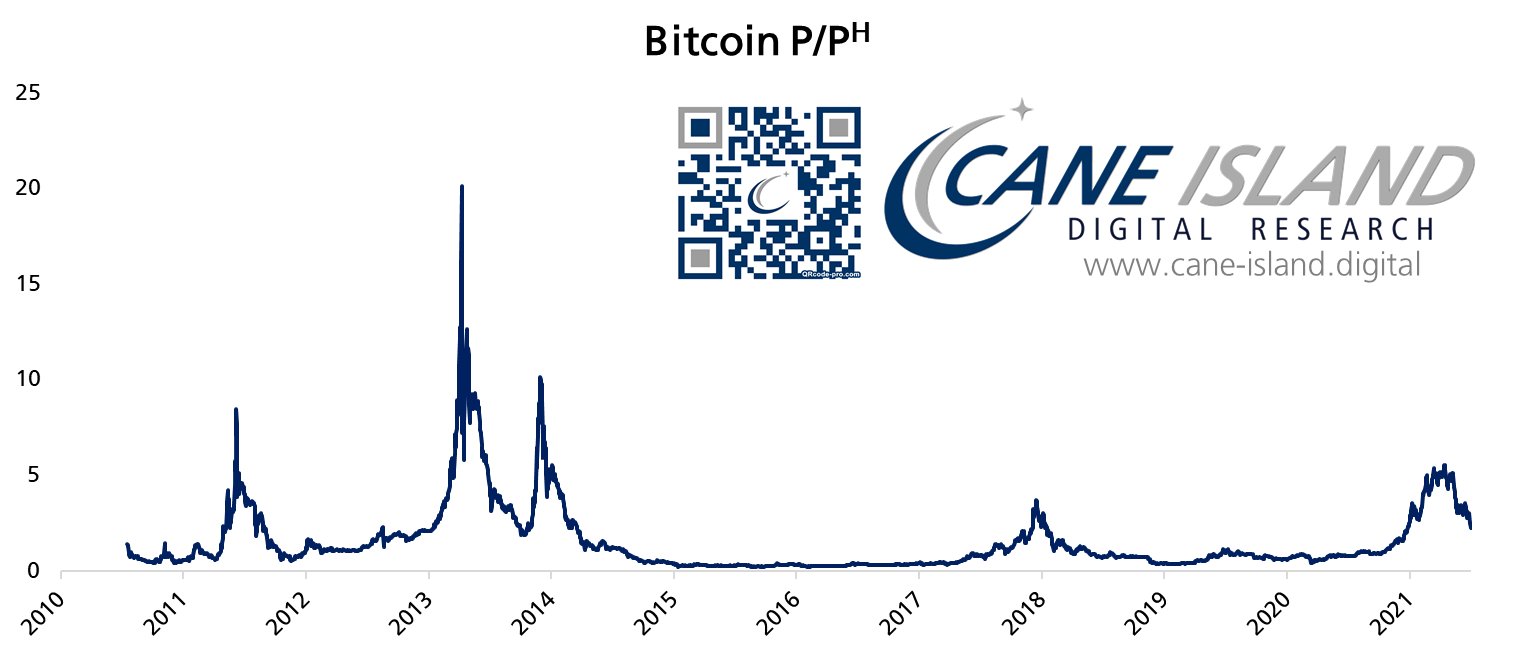 In other words, the return of miners is likely to prevent further price declines, but the bulls may have to wait longer than desired to return to higher levels.
The model is not the only source ensuring a return to BTC growth in the second half of the year.
Analysts likened 2021 to the two previous peaks, with BTC recording the first local price peak, a correction, and then a sharp rise in ATH later.
1inch DEX aggregator: 1inch review of the popular DEX with interesting airdrops