The Grayscale BTC Trust Has Traded at a Discount For a Month Straight
2 min read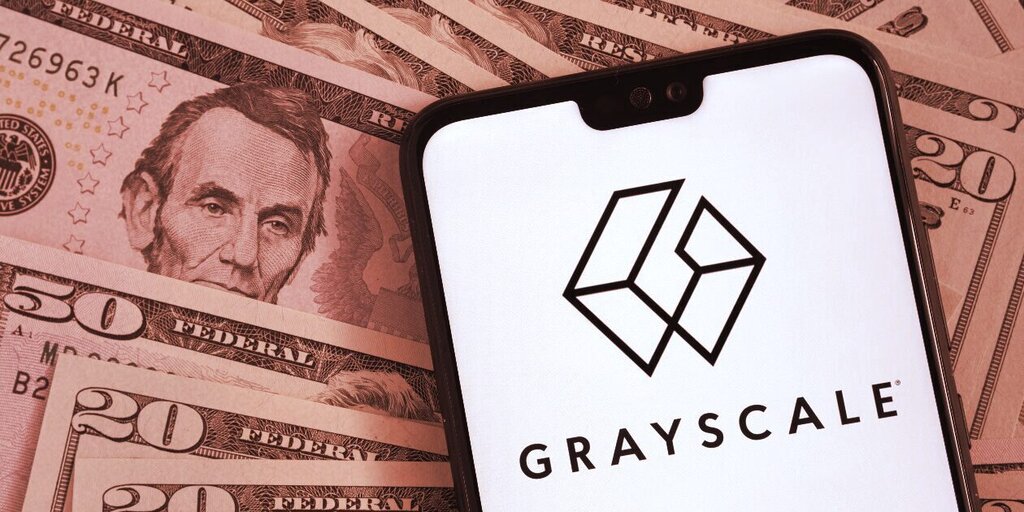 Shares in the Grayscale BTC Trust (GBTC), a closed-end fund that allows investors to gain exposure to BTC on the stock market, have now been trading below the price of BTC for 30 days—unprecedented for a fund that, since its launch in September 2013, has traded at a hefty premium to the price of BTC.
About 80% of the investments in the trust, which now manages $38.5 billion, is from institutional investors, Grayscale disclosed at the end of last year's third quarter.
The discounted shares in the trust suggest that institutional investors are rushing to sell shares in the trust, perhaps preferring to invest their BTC in vehicles that undercut Grayscale's 2% management fee and avoid its brutal redemption schedule.
To invest in GBTC, large firms, such as lending platform BlockFi and the Singaporean crypto asset hedge fund 3 Arrows, subscribe to the trust with BTC; they can sell their shares in the trust six months later. Neither firm responded to Decrypt's request for comment.
To max out their profits, institutional investors often take out huge loans. This allowed 3 Arrows to invest $1.2 billion in the fund, according to a January filing. The hope is that the premium will increase so that institutional investors can realise their profit when they sell their shares.
But since early March, that bet hasn't paid off. The price of each GBTC share has remained below the corresponding amount of BTC it represents. Large investors may sell their shares for a loss, and may lose money from interest they owe to lenders who provided the money they needed to buy the shares.
"It's not a systemic issue; it's a GBTC issue," Darius Sit, co-founder of Singaporean crypto investment firm QCP Capital, told Decrypt. As Canada's BTC ETF scene lights up with activity and applications for US BTC ETFs are filed at a rapid clip, "GBTC is no longer the only game in town."
On the other hand, in the absence of a BTC ETF in the USA, Grayscale's trust remains one of the only ways to invest in BTC through a regulated investment product. "Prices would rise for sure someday," speculated trader Kushagra Singh in an interview with Decrypt.
The views and opinions expressed by the author are for informational purposes only and do not constitute financial, investment, or other advice.