The upcoming Fed action will hit the crypto markets hard! Mark Mobius warns of a storm
2 min read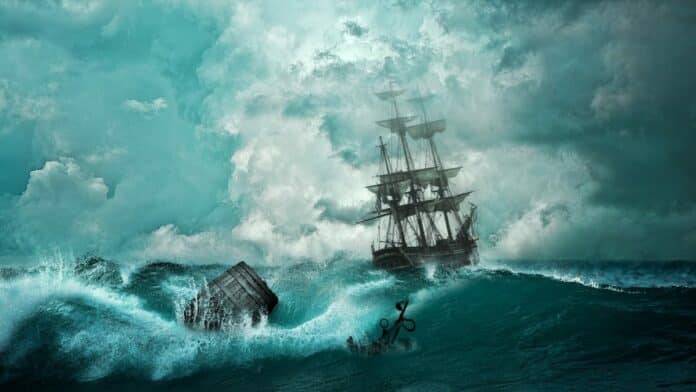 By full name Joseph Benhard Mark Mobius, famous investor in emerging markets and co-founder of Mobius Capital Partners, warns of further pain for cryptocurrency market traders.
Mark Mobius warns of a storm
In an interview with Kitco News, Mobius says he expects a decline in financial markets, which will mainly affect cryptocurrencies such as Bitcoin and ETH, as soon as the Fed changes policy. If the Federal Reserve decides to reduce asset purchases quickly, a storm awaits us.
"In fact, they reduce it a bit, but anyway, if done quickly and suddenly, the result could be a real rap. This could have a dramatic impact on the markets, as people will then seek finance that will not be there. Money will not be available.
I think when that happens, cryptocurrencies will be hit hard, which will affect the psychology of many people, especially young people who have invested a lot of money in cryptocurrencies. And then, of course, you'll see a decline in the stock market. "
The crypto is the first on the wound
If you remember the fall of last spring, you probably have an idea of ​​what Mobius is talking. Cryptocurrencies were among the markets most affected by the panic. The investor adds that the cryptocurrency class will most likely be the first domino to be triggered as soon as the Federal Reserve begins to reduce its interventions and the fiscal stimulus dries up.
"In order for cryptocurrencies to retain their value, they need more inflows. In other words, more people coming and believing that cryptocurrencies will increase in value. Of course, you have the same thing with the stock market, but cryptocurrencies [jsou] particularly sensitive to lack of extra money.
[…]
I'm talking about technology companies that don't make any money – but are backed by hope, by people who hope to have another Amazon or another Apple or whatever – they're likely to be hit first. "

Conclusion
A cryptocurrency awaits the storm if the Fed fires a stack of economic stimul, or ends the pouring of money into the economy too quickly. Mark MobiuWith warnings that another sale may occur, are you ready for it?