This US Democrat uses NFTs for her election campaign
3 min read
In the crypto space one often speaks of flippenings. As a rule, this is about an asset that overtakes another asset in value. However, Shrina Kurani gives the flippening issue a political dimension. Their goal is to get a seat in the House of Representatives in the upcoming US midterm elections, flipping California's 42nd District from Republican red to Democratic blue.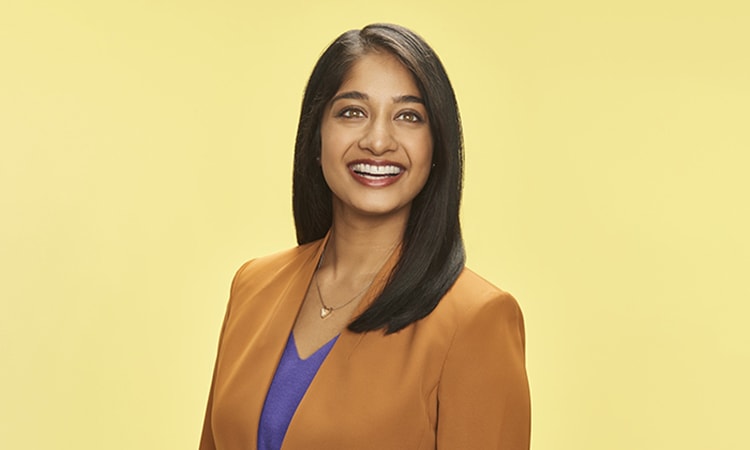 "I am not a politician"
The young democrat does not fit into the classic personas of politicians in the US Congress. Kurani already wrote digital history in the US Legislature with her NFT drop. "I'm an engineer, entrepreneur, and fact-based problem solver, not a politician," reads her website election campaign.
But what made Kurani use NFTs for her campaign to release? Above all, to give the topic the attention it deserves – both in public and from official sources. Kurani told that "a huge gap has developed between education and the speed at which the crypto industry is evolving." Especially when it comes to taxes, KYC, AML and CFT in the crypto sector, there is "no good regulation", says Kurani. And with regard to Web 3.0, the politician would like more attention.
"If we want to have a more participatory and inclusive internet that isn't controlled by big tech, then we can start talking about it now," Kurani continues. She addressed decentralized organizations, such as DAOs, and clear instructions on how to act legally and in accordance with the regulations. "People want to do it. You just don't know how to do it. I think it's long overdue that we have this knowledge," Kurani is convinced.
How green are the NFTs?
To issue their NFTs, Kurani worked on the Solana blockchain. Initially, her supporters' enthusiasm for the decision wasn't too great: "How can you be a candidate who champions a bold climate agenda and is pro-cryptocurrency at the same time?" Kurani echoes the questions voters were asking themselves. "And it's incredible that we're able to answer them and say, 'Our NFT drop was the equivalent of a few dozen Google searches. It doesn't have to have a big footprint," says the 29-year-old in an interview.
After all, everything has a certain footprint. "Building a hospital or a school — all those things that people will never say no to — has a carbon footprint," Kurani said.
For them, however, the problem surrounding the climate debate is often to make the digital added value tangible. "It's easier to show the value of building houses or hospitals, even if the buildings have a huge carbon footprint, because it's a clear, tangible value," explains the Democrat.
Kurani wants to bring crypto into Congress
According to Kurani, there are currently problems, especially with regard to understanding. "For one thing, the applications aren't immediately clear, especially to people who aren't in the field," Kurani said. "That's why it's harder to talk about the benefits. I think there's a lack of information about where crypto is right now and where it's headed," the Democrat tells us.
If the Californian gets a seat in the House of Representatives, she would like to work primarily on crypto regulation and education. While "a nationwide regulation is incredibly important," said Kurani, one should also create framework conditions that must be agreed on "also internationally".
However, it would depend on how the crypto regulations are designed. "If we create rules and regulations that don't fully capture, or at least recognize, the potential, then we're going to stop at a very early aspect of innovation in this space," Kurani said, "and not necessarily get where we're going with the internet today are".