Three Reasons to Choose Cloud Mining
3 min read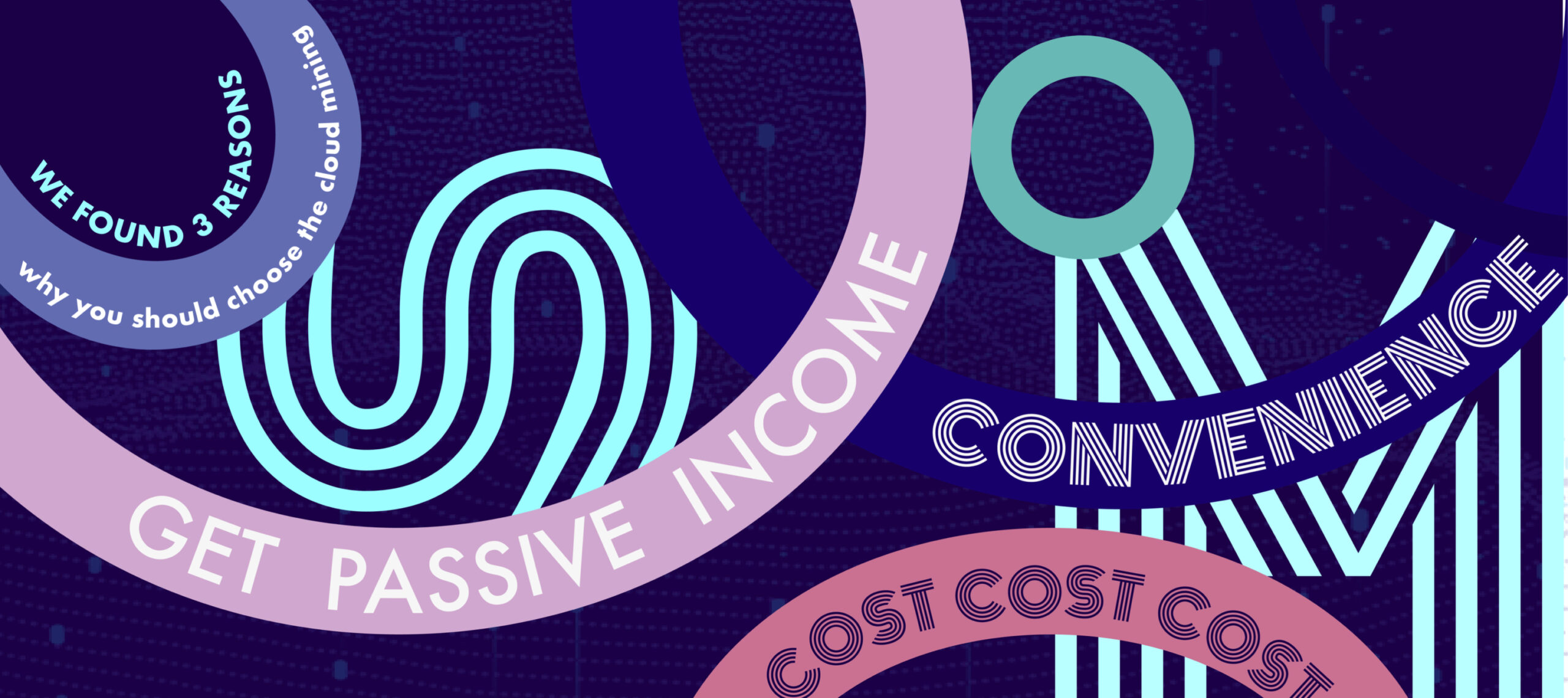 Over the past few years, due to the meteoric rise of the popularity of cryptocurrencies, most notably BTC, we are watching the increasing demand for mining.
Mining is the process of confirming transactions in the blockchain network and "producing" the desired cryptocurrencies. 
Cloud mining explained
Cloud mining is the mining of cryptocurrency using special cloud services that accumulate the power on "farms" which are actually huge data centers.
It is a way for obtaining cryptocurrency, which was created with one goal – to increase income. The user needs to rent a certain amount of hash rate of actually existing computing equipment in order to make money using cloud mining. 
Reason 1: convenience 
This method of crypto mining is primarily convenient for customers. This is because there is no need to worry about the quality of the Internet and possible malfunction.
Nor do customers need to worry about configuring hardware and keep it up and running, look for possible ways of thermal and sound insulation, or pay expensive electricity bills.
Smart Hashes is taking on the biggest mining challenges themselves. Customers no longer need to look for or rent a whole room for their own farm and all the related problems. These include how to ventilate the room and cool the equipment. 
Reason 2: cost 
Usually, companies take a commission for the work of cloud data centers, but even with this in mind, this way is much more profitable than organizing a mining farm at home.
Cloud mining centers are usually located in places with either cheap electricity (like China or Iran) or cool climate (like Iceland, Canada, and Russia).
Also, a person doesn't need to buy their own equipment, which generally will be more expensive than buying a contract for mining in a cloud service on equipment of the same capacity. The difference in price may differ significantly because of hardware depreciation and repair.
The mining difficulty coefficient is constantly changing, which means that with the same power a person will receive a different amount of cryptocurrency over time.
That is why companies like Smart Hashes offer various contracts (for 2, 3, and 8 months) so that the user has time to control the level of profitability from mining.
At the end of the contract, there is always the opportunity to purchase a new one. 
Reason 3: passive income
Cloud mining from Smart Hashes is a completely passive model of earning without the participation of an investor.
The user should only periodically withdraw the mined cryptocurrency to their personal wallet or card. When you buy a contract on the company's website, the money starts working for you.
Payment for contracts takes place in BTC. The mined coins would be transferred to the user's balance automatically, every day. Withdrawal of coins is available anytime on a regular basis when your balance is positive. 
The profit from such investments is incomparably higher compared with classic bank deposits.
In addition to the classic passive income, Smart Hashes provides an opportunity to earn extra income via an affiliate program by inviting friends and acquaintances to the service. The possibility of placing a referral link is unlimited.
The post Three Reasons to Choose Cloud Mining appeared first on BeInCrypto.