Treasury Wants Crypto Reporting Rules in $3.5 Trillion Reconciliation Bill: Report
3 min read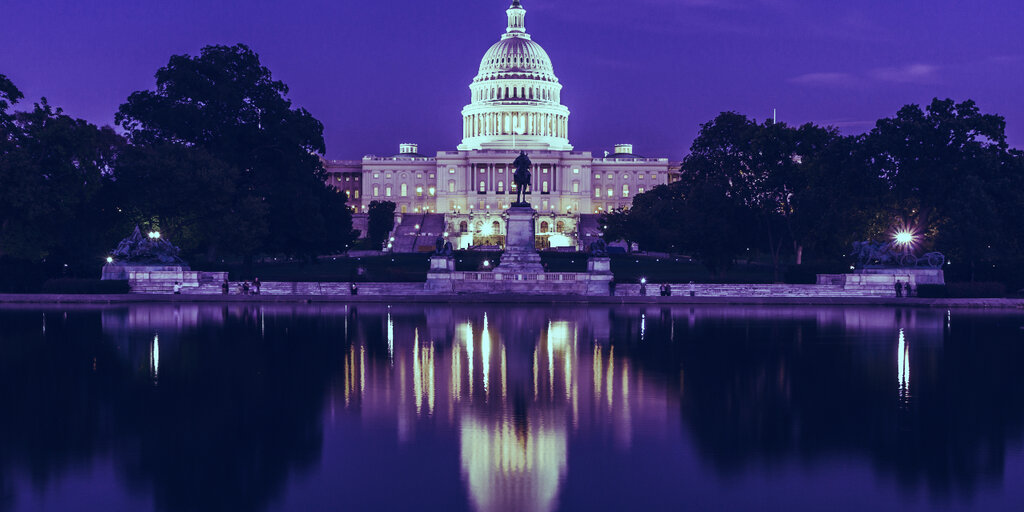 Remember the giant kerfuffle this month around a crypto tax provision embedded within the U.S. Senate's $1 trillion infrastructure bill?
Get ready for the sequel.
The Biden administration wants to incorporate new crypto reporting requirements in an upcoming $3.5 trillion budget reconciliation bill, according to a report published in Roll Call today citing an anonymous administration official. The language would require American cryptocurrency firms, namely exchanges, to report data about non-U.S. users; that information could be exchanged with other countries to make sure crypto traders pay taxes.
Treasury wants to add more crypto reporting requirements in the reconciliation bill, according to this report. https://t.co/umQy78BiYs pic.twitter.com/2kWvSoBT1L

— Jerry Brito (@jerrybrito) August 30, 2021
None of this is in the spending package as it's currently constituted, which has been designed to be filibuster-proof but will need all 50 Democratic votes in the Senate to pass. The $3.5 trillion budget framework includes money for universal pre-K, climate change and drought mitigation, housing affordability, and clean energy. It is being pushed by Senate and House Democrats in the face of Republican opposition. 
The Treasury Department under President Biden has already hinted at exchanging information with other countries as a way of getting crypto asset holders to pay up come tax time. The Treasury thinks such actors are setting up corporate entities to play a multi-billion shell game with offshore exchanges and wallets. To crack down, the U.S. needs information from other countries. And to get that information, it needs to come with information of its own to trade, hence the revised reporting requirements.
Just this month, crypto think tank Coin Center and advocacy group Blockchain Association came out against the $1 trillion infrastructure package that's due to be voted on by the House in September. That bill included a last-minute provision that redefined those dealing in digital assets as "brokers," making them responsible for sharing tax information with the IRS. 
While the purpose of the provision was to pay for $28 billion of the bill by tightening tax reporting requirements, detractors argued that the language was overly broad and could require miners and validators to gather name and address information about the people whose transactions they are processing—an all but impossible task that sent the industry into an existential crisis.
An industry-led effort to amend the bill failed in the Senate, and the House has confirmed a procedure that ensures it can't be amended there either, though the administration has reportedly hinted that it's not interested in applying the new rule to non-custodial actors.
Still, if Roll Call's reporting is accurate and the administration convinces Congressional Democrats to include more crypto language in yet another bill, crypto advocates are likely to feel picked on, regardless of the merits.
"We don't object to crypto tax reporting requirements (indeed we've asked for reporting guidance for years)," Coin Center Executive Director Jerry Brito wrote on Twitter. "We object to last-minute additions to 'must-pass' bills outside regular order and with little or no public input."