Turkish lira collapses massively: Investors are fleeing in BTC
2 min read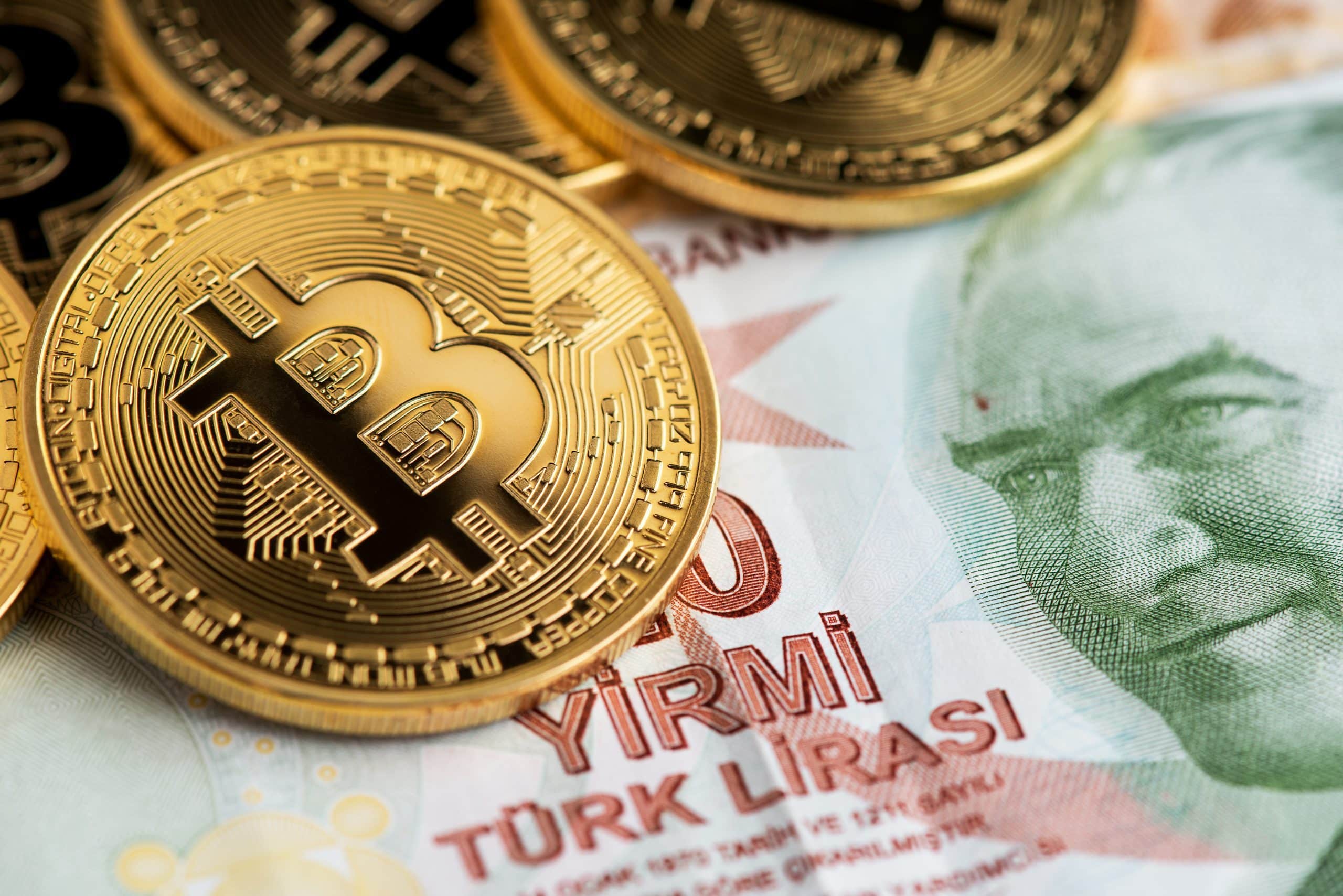 The Turkish lira has collapsed more than it has in years. Meanwhile, Turkish investors are fleeing into BTC. These are the numbers.
The Turkish lira has been struggling with a strong spiral of devaluation against other currencies for years. In desperate attempts, the central bank tries again and again to fight against the decline by raising key interest rates. On the other hand, President Erdogan fears a further slump in the economy and is pushing for interest rate cuts.
The result: The lira collapsed massively again today – up to 18 percent against the US dollar and up to 14 percent against the euro. Over the past three months, the external value of the Turkish lira has roughly halved against the euro and the US dollar.
BTC hits new all-time high in Turkish lira collapse
As much as other fiat currencies benefit as safe-haven currencies, the fear of a loss of purchasing power is particularly evident on the crypto exchanges. A high BTC demand from the Turkish population could lead to a new BTC all-time high against the local currency. Around 720,000 Turkish Lira now have to be spent for one BTC – a record.
The flight into BTC never ends, as can also be seen from the increasing volume of the local crypto exchange BtcTurk. In the last 24 hours, more than 1,100 BTC were converted. The crypto-affinity of its population has not escaped Erdogan either.
Turkey is at "war with BTC"
The head of state said in September that Turkey was at war with crypto currencies. Instead, they are working on the digital lira, as Erdogan emphasized. In order to prevent further cash outflows in BTC, Turkey had already legally prohibited crypto payments in April.
This is more likely to fuel people's loss of trust. Such bans clearly show the weakness of their own currency. Without massive relentions by the central banks, further BTC all-time highs in the Turkish lira are likely to follow in the next few days.