Two Altcoins That Could Break Out in the Near Future
2 min read
The Ocean Protocol (OCEAN) price is trading right at a crucial resistance area, a breakout from which is likely.
Similarly, Constellation (DAG) has broken out from a descending resistance line and is consolidating in anticipation of another upward move.
Cryptocurrency trader @TheEuroSniper mentioned several coins which he believes have strong potential to rally. In this article, we will take a look at two of them: OCEAN and DAG.
Ocean Protocol (OCEAN)
OCEAN has been falling since Aug 18, when the price reached a high of 6071 satoshis. Since then, the price has also been following a descending resistance line.
Currently, the price is trading inside a significant resistance area at 3160 satoshis. Besides previously acting as support, the area also coincides with the previous descending resistance line. Therefore, a breakout from the area would also confirm that the price has broken out.
If the price does break out, the next resistance area would be found at 3900 sats. Conversely, a rejection would take the price back to the 2360 satoshi support area.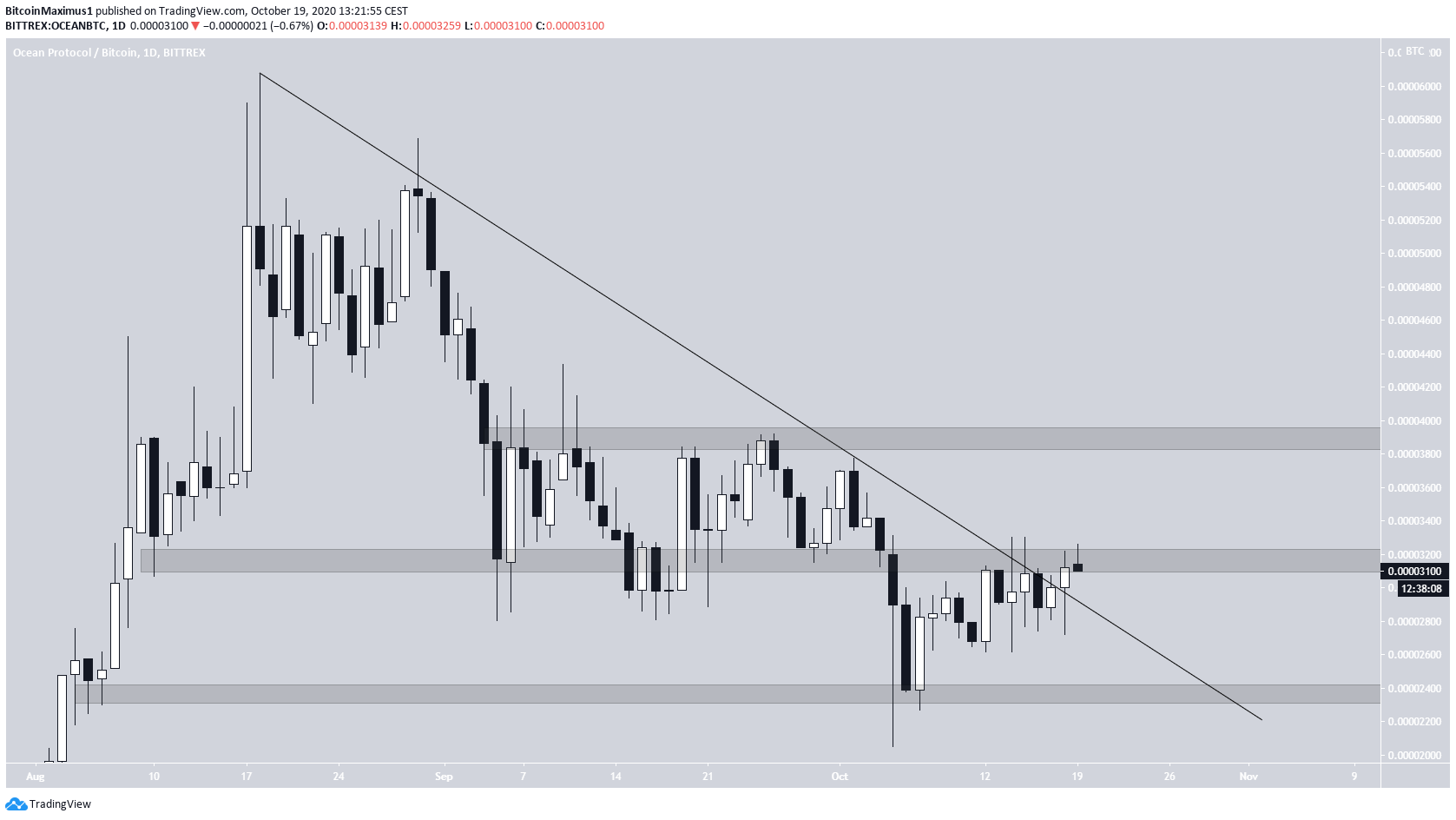 Technical indicators on the daily time-frame are bullish. The MACD has formed bullish divergence, and the Stochastic Oscillator has made a bullish cross. A breakout from the current resistance area would also cause the RSI to move above 50 and the MACD to cross into positive territory.
Furthermore, the price has created a bullish hammer and reached the highest daily close since the price fell below the resistance area. Therefore, OCEAN should confirm the breakout and move towards 3900 satoshis.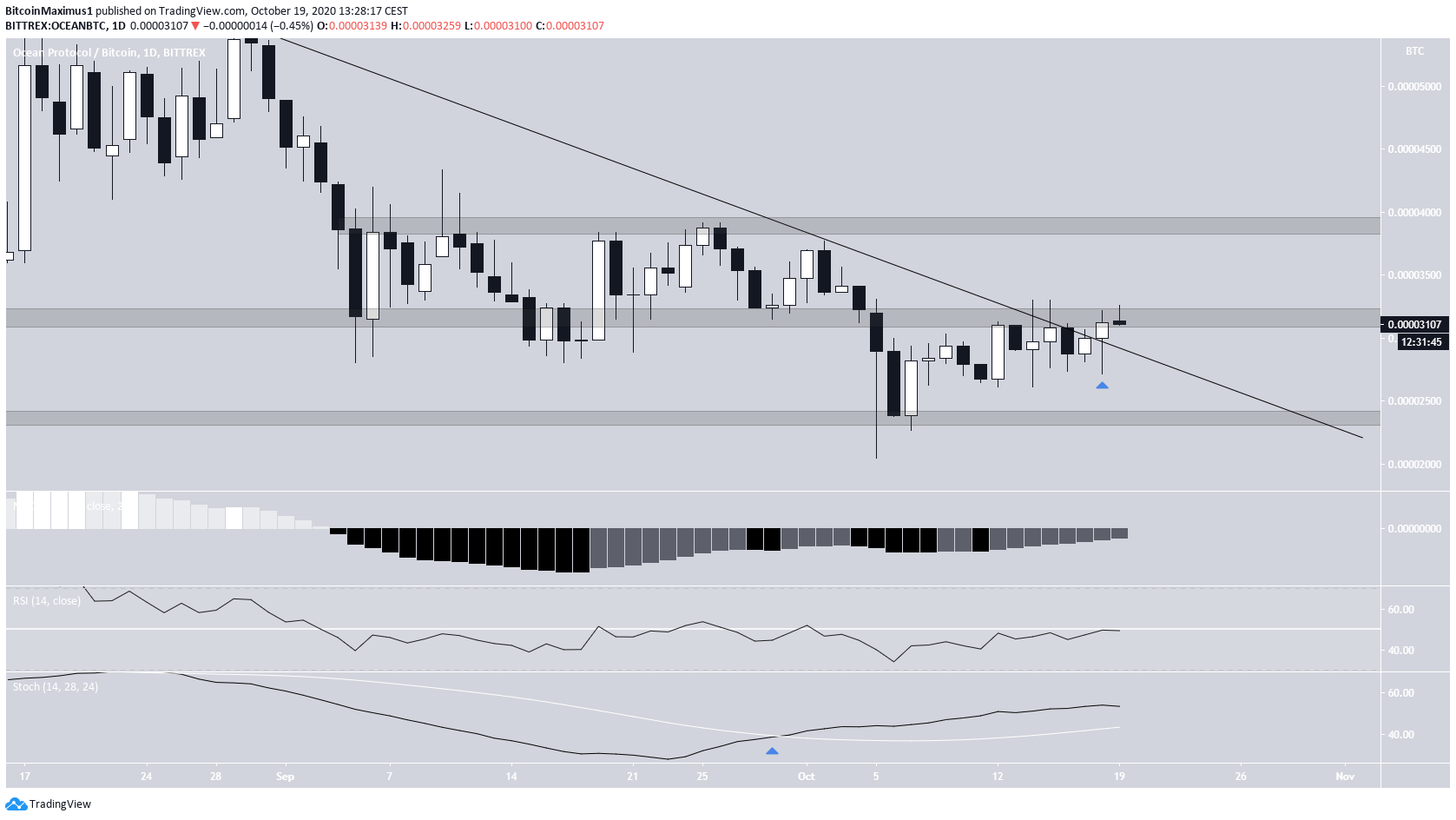 Constellation (DAG)
The DAG price has also been falling alongside a descending resistance line since it reached a high of 220 satoshis on Aug 21.
However, the price broke out from the descending resistance line on Oct 2. Even though the price has been declining, it only validated the 93 satoshi area as support and has begun to consolidate.
The considerable bullish divergence on both the RSI and MACD makes it likely that the price will move upwards, initially towards 124 and possibly 160 satoshis.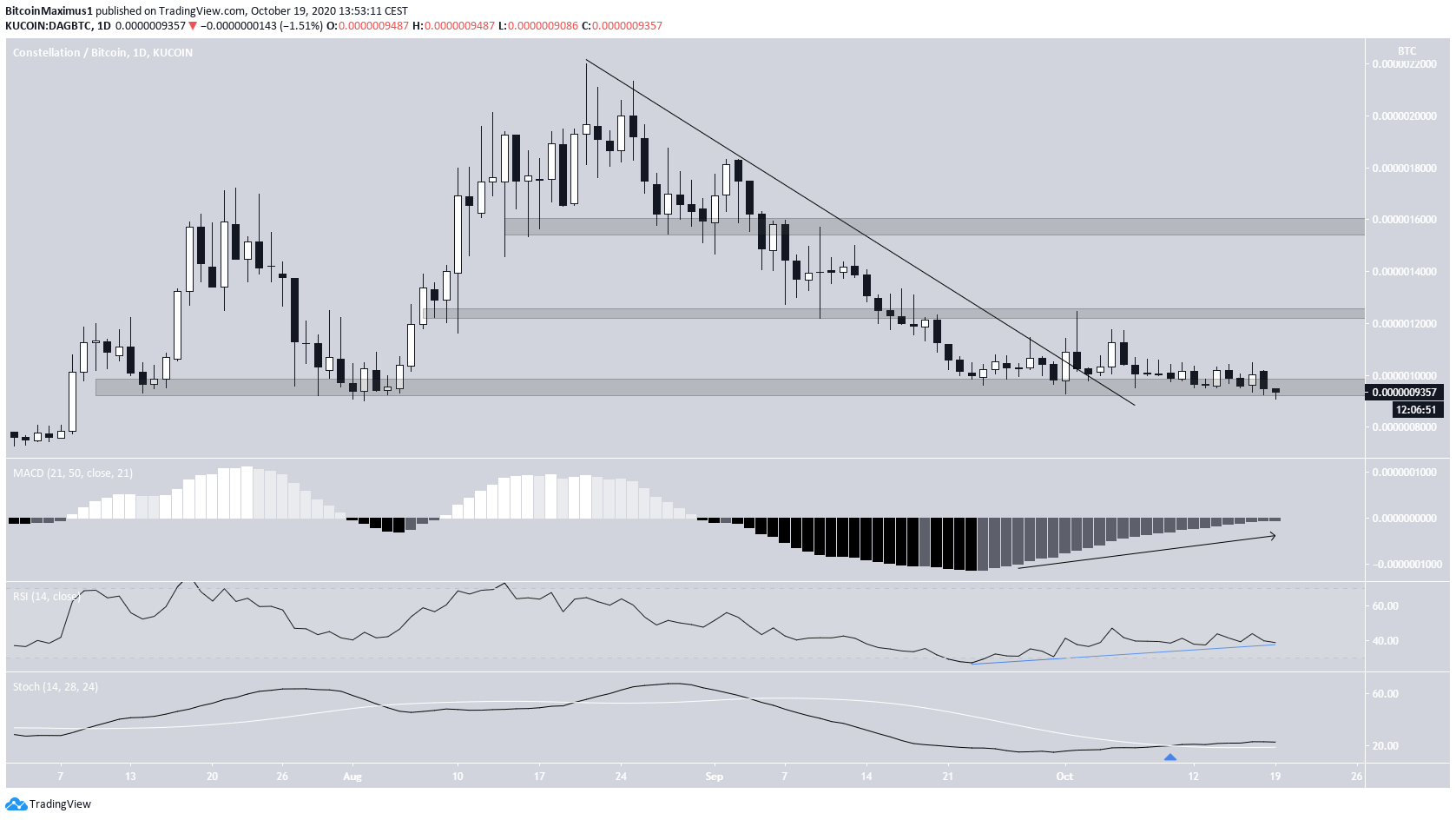 For BeinCrypto's Bitcoin analysis, click here.
Disclaimer: Cryptocurrency trading carries a high level of risk and may not be suitable for all investors. The views expressed in this article do not reflect those of BeInCrypto.
The post Two Altcoins That Could Break Out in the Near Future appeared first on BeInCrypto.