UFC enters into a $ 175 million sponsorship agreement with Crypto.com for 10 years
2 min read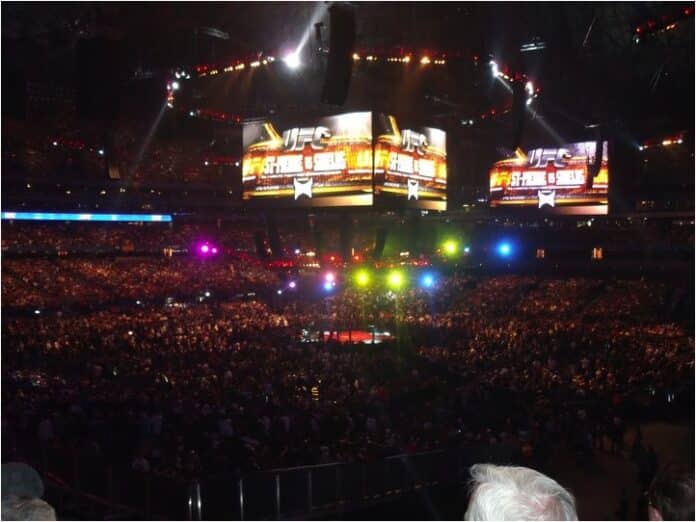 The terms of the agreement between UFC, an elite professional mixed martial arts competition, and Crypto.com have not been released, but it is worth $ 175 million, according to sources.
Crypto.com now sponsors UFC
The Ultimate Fighting Championship is a major global mixed martial arts organization. The UFC has 12 weight divisions and enforces uniform rules for MMA. The company continues to penetrate into the cryptocurrency industry by announcing a sponsorship agreement with the cryptocurrency platform.
The UFC announced on Wednesday that it had agreed to a fight-kit partnership with Crypto.com, one of the world's largest crypto trading platforms by volume. According to CNBC, the sponsorship is worth $ 175 million and will last for more than 10 years.

The crypto company will be at the matches
Under the agreement, the Crypto.com brand will appear at MMA matches. The logo will be displayed on the kits worn by the athletes during the competition, as well as on the clothing of the training staff. In addition, Crypto.com acquired the rights to the newly launched UFC sponsorship category known as "Crypto platform partner."
The agreement is for Crypto.com, according to the co-founder and CEO Kris Marszalek "A historic moment." Marszalek further noted that he will help the sports industry "Accelerate the world's transition to cryptocurrency."

Ari Emanuel, CEO of Endeavor, a talent agency that bought a stake in UFC in April, said the deal was "Just the beginning of a long relationship with the UFC."
The UFC jumps into the crypto
There is no deal for the Ultimate Fight Championship with Crypto.com first contact with the world of cryptocurrencies. Company earlier this year, it entered into several partnerships with cryptocurrency and blockchain-related startups. Furthermore, in May, the UFC announced its plans for issue of fan tokens in collaboration with the blockchain rewards application Socios.com and the tokenization platform Chiliz.
The latest partnership represents another step in the growing convergence of cryptocurrency businesses and the sports industry.
Conclusion
Crypto platform Crypto.com quickly gains powerful partnerships with sports organizers. After seeing its logo at the 2021 Ice Hockey World Championships, it is now signing a long-term sponsorship agreement with the Las Vegas MMA match operator. It will reportedly bring in $ 175 million in 10-year cooperation to UFC.