Ukraine announces airdrop after receiving more than $35 million in cryptocurrencies
2 min read
Since being attacked by Russia, Ukraine has received more than $35 million in cryptocurrencies as a form of donation, according to data from the Elliptic platform.
Now, to encourage new donations and thank those who contributed by sending BTC, ETH, Polkadot and other cryptocurrencies, the Ukrainian government has announced an airdrop.
All people who have sent digital assets to the official wallets of the country by March 3 at 18:00 (Kiev time) will be able to participate in the distribution of cryptocurrencies. The airdrop was confirmed by the official Ukrainian government Twitter account:
Airdrop confirmed. Snapshot will be taken tomorrow, on March 3rd, at 6pm Kyiv time (UTC/GMT +2 hours).
Reward to follow!
Follow subsequent news re Ukraine's crypto donation campaign at @FedorovMykhailo

— Ukraine / Україна (@Ukraine) March 2, 2022
Fedorov Mykhailo is the Deputy Prime Minister and Minister of Digital Transformation of Ukraine. However, so far, Mykhailo has posted more information about the airdrop on his Twitter account.
What is an airdrop?
An airdrop is a popular event in the crypto market. It is usually carried out by a crypto entity, cryptocurrency project or Decentralized Finance (DeFi) protocol. In this case, it is the Ukrainian government itself that will do it.
The idea of ​​the airdrop is to distribute cryptocurrencies, tokens, NFTs or other digital assets to the supporters of a project. In the case of the Ukrainian airdrop, those who financially supported the nation through donations will benefit.
Last year, the government of El Salvador promoted an airdrop of sorts by distributing $30 worth of BTC to its citizens to promote cryptocurrency adoption.
But in the case of Ukraine, this will be the first time a country has distributed cryptocurrencies to donors.
Crypto community supports Ukraine
Two days after the Russian invasion, Ukraine opened BTC, ETH and USDT wallets to receive donations.
On Tuesday (1st) the country also started to accept Polkadot (DOT). Then received a $5.8 million DOT donation from cryptocurrency founder Gavin Wood.
According to Elliptic, Ukraine – and the NGOs that support the military – have already raised $35 million. There have been more than 35,000 donations of crypto assets since the beginning of the Russian invasion.
In addition to cryptocurrencies, there are also donations from NFTs. A CryptoPunk, for example, worth over $200,000 was sent to the Ukrainian government's ETH account.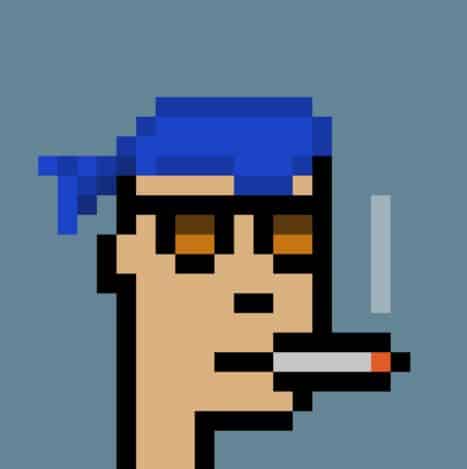 Several million dollars in cryptocurrency donations were also received by Come Back Alive, a Ukrainian NGO that supports the military.