Uniswap price braces for 20% rise: analyst
2 min read
Although the price of BTC has been registering a low on top of a low in 2022, analysts still believe in a recovery in the value of the main cryptocurrency on the market and think it possible that the year will see BTC at $ 100,000.
However, while BTC does not start a new bullish rally, analysts point out that the Uniswap (UNI) price is in a perfect position to start a massive uptrend,
Thus, as pointed out Akash Girimath once the UNI collected the sell-stop liquidity that rested below a crucial support level, it should initiate such a move.
"So a quick recovery is likely to catalyze a move higher," he said.
Thus, he points out that the Uniswap price has marked the $16.72 support level three times between December 26 and 31, 2021, creating the triple bottom pattern.
"This technical formation is a reversal setup and indicates the start of an uptrend," he points out.
UNI
Thus, he also points out that due to the January 5th flash crash, the Uniswap price dropped below $16.72, collecting sell-stop liquidity below it.
"Market makers employ this move to project liquidity before starting a new uptrend. In this high of 30% , UNI will face the first hurdle – the 50-day simple moving average (SMA) at $17.98″, he points out.
Thus, the analyst highlights that the bulls need to overcome this lock to reach the $19.94 resistance barrier, where the Uniswap price has set up a double top.
"In some cases, the altcoin may retest said barrier or sweep above it to collect liquidity," he says.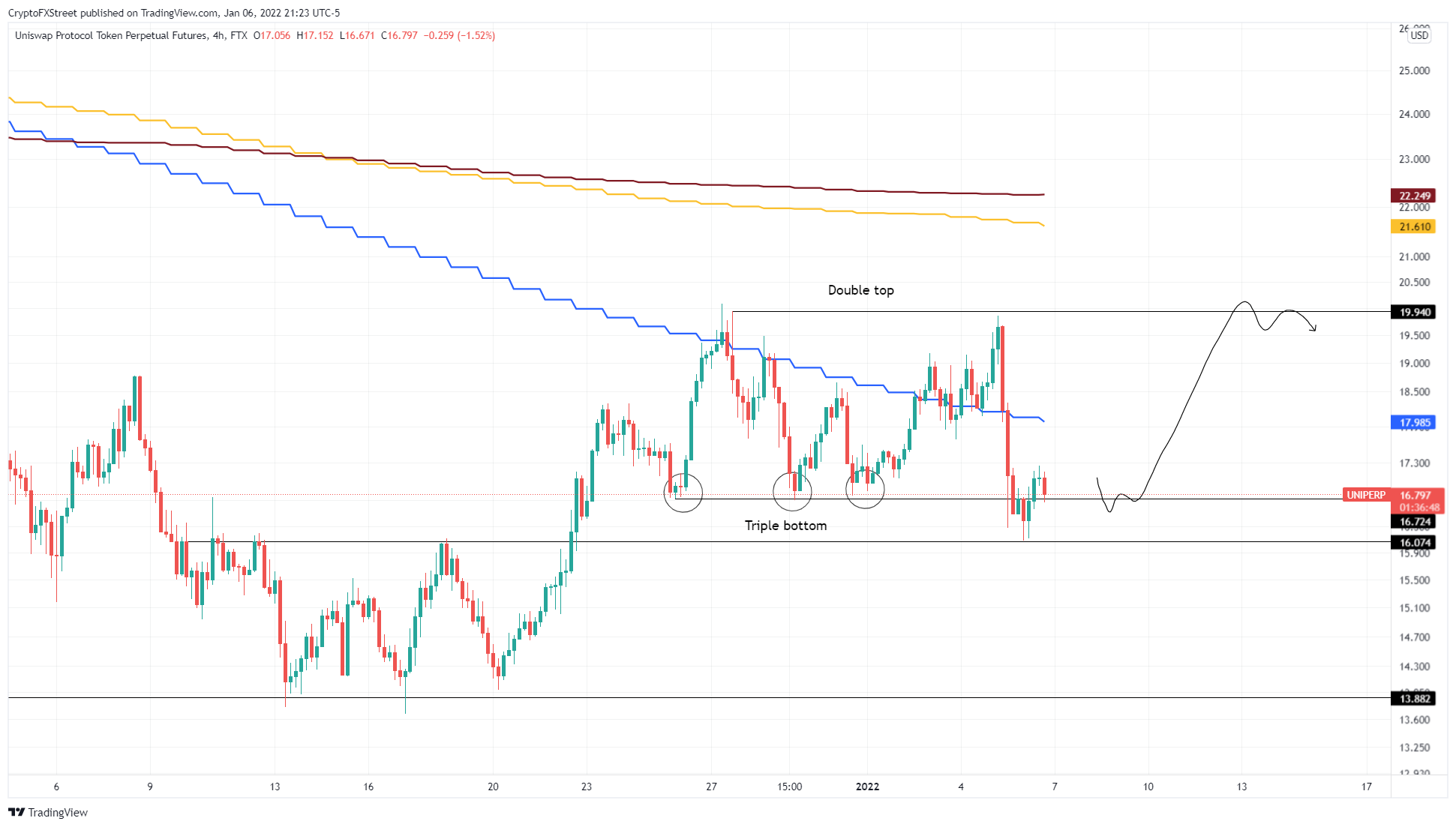 However, he points out that a failure to stay above the $16.72 support level will indicate weak buying pressure.
"Such a development could lead UNI to retest the $16.07 barrier, where the bulls can make another turn."