Error leads user sold famous NFT for 10% of original price
2 min read
The famous NFTs from the Bored Ape Yatch Club (BAYC) series are one of the most valuable collections on the market. Each of the NFTs is traded for up to 75 Ether (ETH). However, one of them was sold for a mere 0.75 ETH.
According to data from the OpenSea platform, the operation was carried out on Saturday (11). The user C51A41 was the lucky one who bought the BAYC #3547 with almost 90% off. Then the NFT was put up for sale with an initial bid of 59.99 ETH.
Investor can make a profit of up to 76,000% on this operation.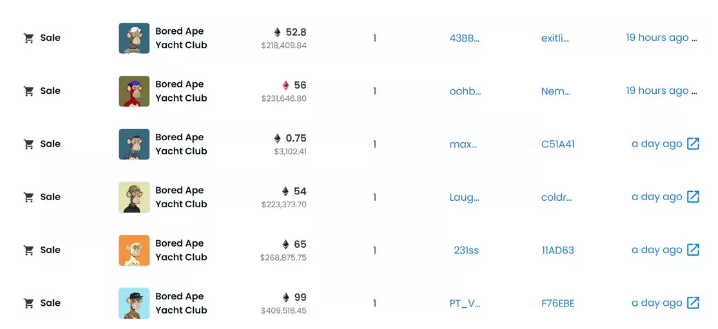 "Heavy hand" led to loss of earnings
The previous owner of BAYC, named Max, paid an ETH on the artwork on May 30th. In prices at the time, the NFT came out for around R$ 14,189.
At first, Max intended to sell the NFT for 75 ETH, which is the average value of the other tokens in this collection. However, Max himself admitted that he made a mistake and, as a result, listed the token at 0.75 ETH.
The investor even saw the error and tried to correct it. However, a buyer was quicker and managed to take the work with a 90% discount. This discount reached 99% when taking into account the price in fiat currency.
"How did it happen? A lapse of concentration, I think. I put too many items every day and I just wasn't paying attention properly. I saw the error as soon as my finger clicked the mouse, but a robot sent a transaction with more than 8 ETH fees before I could cancel. And so, $250,000 was gone," lamented Max.
This means that the buyer has spent 8.75 ETH, to take advantage of Max's error. However, taking into account the price at which the NFT is for sale, the value of this fee will soon be recovered. .
As for Max, he still managed to make a profit of around, but he failed to make a million dollar sum.