Vitalik Buterin Now Owns More Than $1 Billion in ETH
2 min read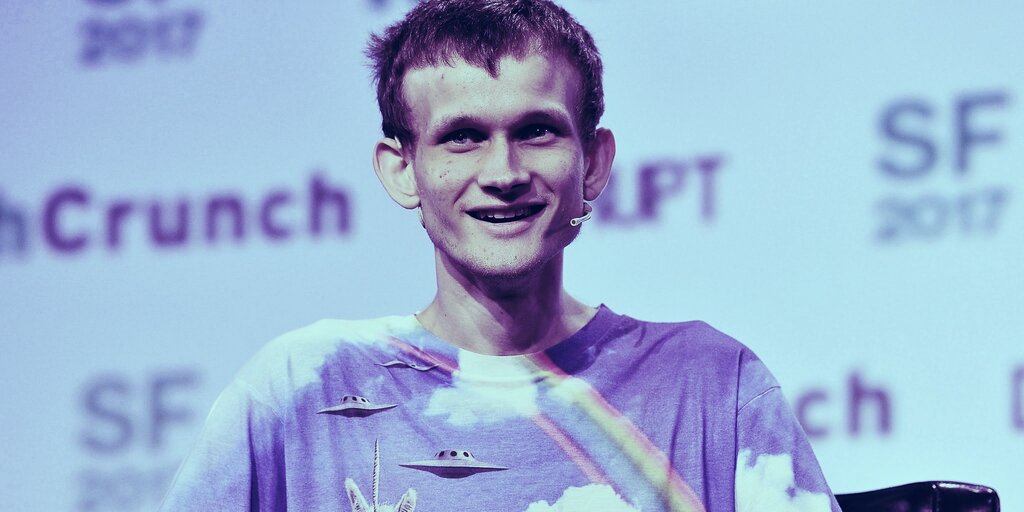 The price of ETH surged to an all-time high of $3,188 today. That makes the project's 27-year-old co-founder, Vitalik Buterin, one of the richest men in the world. He holds a little over $1 billion of ETH in a single wallet.
Buterin disclosed his personal ETH address in October 2018, noting that it also includes donations to charity. Currently, the wallet holds 333,520 ETH, or just over $1.06 billion. He said that he owns several other "relatively small" addresses.
Though that doesn't just include sales, it also includes some gifts and charity donations.

— vitalik.eth (@VitalikButerin) October 10, 2018
The community has closely watched Buterin's addresses for fear that a huge sell-off indicates that the market has peaked. But Buterin is a confirmed HODLer: the last time he sold ETH was in August 2020, when he sold 13,333 ETH for $5.2 million—back then, the price was just below $390.
Nor is Buterin adept at calling the market top. He disclosed that he sold and donated an unspecified part of his ETH holdings for fiat when the price of ETH was $700, or almost half the previous top of $1,300 observed in January 2018.
*I* sold ETH at ~$700, or about half the top (actually, both sold and donated). The *ETH foundation* sold at ~$1200, and that money has gone into devs and grants since then.

— vitalik.eth (@VitalikButerin) August 17, 2020
Despite his immense wealth, Buterin's disclosed wallet is only the 22nd most valuable on the network, according to data from Etherscan.
It's far less valuable than the wallet operated by major cryptocurrency exchanges and token issuers. The top wallet, associated with Wrapped Ether, has sucked in almost 7 million ETH ($22.1 billion), or more than 6% of ETH's supply. The second most valuable wallet collects deposits to ETH 2.0; that wallet holds 4.137 million ETH ($1.3 billion).
The latest price rally also brought the holdings of the non-profit that organizes ETH's development, the ETH Foundation, to more than $1.36 billion. Currently, the organization holds 430,141 ETH.
Buterin is not the only founder of a blockchain project known for selling their substantial holdings. Jed McCaleb, the co-founder of Ripple, also has a history of selling his XRP holdings. He's already sold about 60 million XRP this month; the sales netted him $95.4 million.