"We Accept Voodoo Money"—Comedian Kevin Hart Shouts Out Bitcoin During Fundraiser
2 min read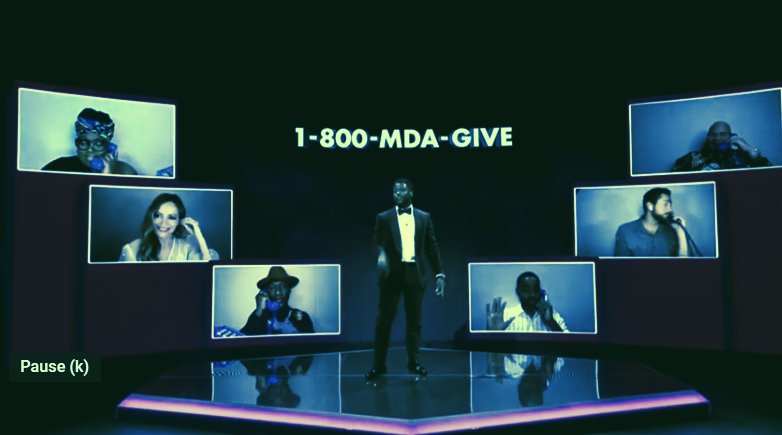 Comedian Kevin Hart yesterday called Bitcoin and Ethereum "voodoo money"—but then said he would accept them while hosting a charity fundraiser.
Hart hosted the Muscular Dystrophy Association's telethon, a fundraiser for children with muscular dystrophy, for the first time yesterday. During the live-streamed show, Hart was asked by actor Jay Ellis if the charity accepted "Bitcoin, Ethereum or any other cryptocurrencies" in donations.
He responded: "I don't take voodoo money. We don't take the voodoo. So if you're out here trying to give us the voodoo, we don't…"
Hart was then interrupted via his earpiece and told the audience: "What? We do take the voodoo? I've been told we do actually take cryptocurrency. I've been told it's a legitimate investment."
"Yes, Jay, we take it."
The comedian, who was last month named as a defendant in a scam ICO case, went on to pal around with other celebrities—including Michael B. Jordan, Eva Longoria and Jack Black—during the two-hour event.
@KevinHart4real is right! Now is your chance to get involved with #MDAKevinHartTelethon. You can start donating today at https://t.co/ypEKEz157t. And don't forget to tune in Saturday, October 24th at 8 PM EST @LOLNetwork on @YouTube. pic.twitter.com/pQT7A4i71M

— MDA USA (@MDAorg) October 8, 2020
This is not the first time this weekend Bitcoin has received a celebrity shout out.
Last night, rapper and presidential hopeful Kanye West said on the Joe Rogan Experience that "Bitcoin guys" are people who "really have a perspective on what the true liberation of America and humanity will be."
And the Bitcoin big-ups haven't hurt the coin's price. Today, the biggest coin by market cap reached new highs—hitting a price of $13,329, the most expensive it's been since June 2019.