Where Is Catherine Coley? Crypto World Puzzled By Disappearance of Former Binance U.S. Chief
4 min read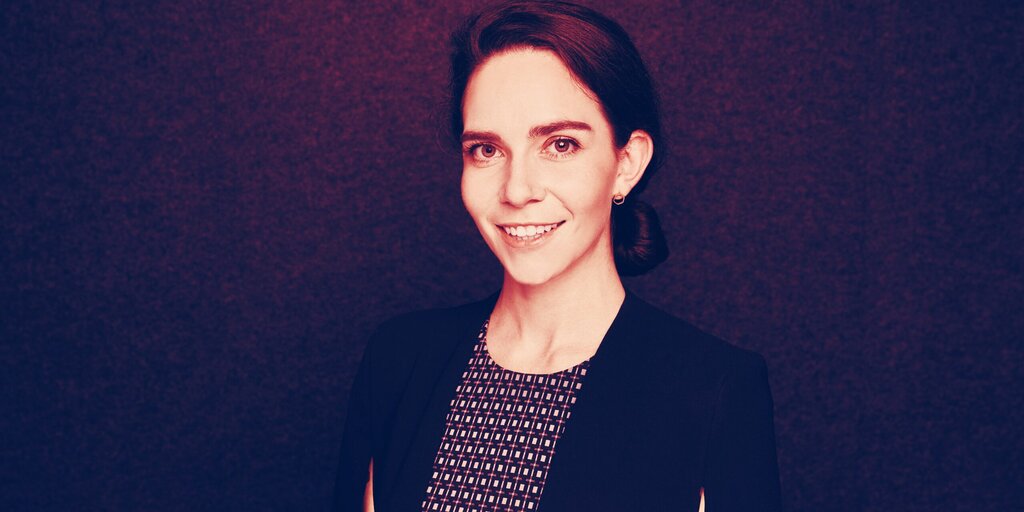 What happened to Catherine Coley?
The whereabouts of the 30-something former CEO of Binance US is a mystery gripping the crypto world.
Until April of this year, Coley was active on social media and a fixture on the crypto social circuit. She was popular with others in the industry—"call me Coley," she would tell those who first met her—and always quick to respond to event invitations and questions from members of the media.
That all changed when she was abruptly replaced at Binance US in April.
Since that time, Coley has effectively vanished.
No one has reported seeing her in San Francisco where she worked, and her once-lively Twitter account has been silent since April 19. A former colleague tells Decrypt Coley did not acknowledge recent birthday greetings from friends. Perhaps strangest of all, Coley's LinkedIn and Twitter accounts still describe her as "CEO of Binance US."
All of this has led the more conspiracy-minded corners of crypto to ask whether she is still alive.
Coley has communicated via intermediaries
The answer to that question is yes, as two people tell Decrypt of having recent communications with her. Those include a text message exchange, and communications with Binance that occurred through an intermediary.
While her current whereabouts are unknown, few doubt that her disappearance from the public sphere is a direct result of her ousting from Binance US. The firm is a subsidiary of Binance, the world's largest crypto exchange, whose maverick CEO Changpeng "CZ" Zhao tapped Coley to run U.S. operations in July 2019. By all appearances, Binance approved of Coley's performance, celebrating her appearance on the Fortune 40 Under 40 list on its official Instagram account last year.
But on April 20, the Wall Street Journal reported that Binance had hired Brian Brooks, a former top lawyer at Coinbase and acting head of the Office of the Comptroller of the Currency (OCC), to be its new CEO.
The move made strategic sense for the company. Coley had an impressive resume, with a five-year stint as a trader at Morgan Stanley and experience at crypto company Ripple, but she did not have pull in Washington—a place where Binance is scrambling to gain traction as regulators breathe down its neck over its loose approach to consumer safeguards. (A 2020 Forbes exposé reported on how Binance uses elaborate fronts to bamboozle American regulators; Binance responded by suing Forbes.) Brooks, by contrast, had just finished a stint leading the agency that oversees the country's banks, and had years of experience dealing with regulators.
Nonetheless, Binance handled Brooks's hiring in clumsy fashion.
In the ordinary course of business, a firm will treat the replacement of a CEO, even one who has botched things (which Coley did not), with a flurry of press releases thanking them for their service and, in many cases, appointing them a cushy new role with an impressive title.
Binance, CZ, and Brooks said nothing at all about Coley. Nor have they since. Binance declined to comment for this story. Coley did not respond to two direct messages sent to an account from which she has replied in the past.
"They exited her stage left without so much as a mention"
The unceremonious ousting reflected poorly on Binance, not least because Coley was one of a small handful of women who occupied a senior position in an industry dominated by men.
"They exited her stage left without so much as a mention, and given how much work she did, I found it disgraceful and distasteful," says Meltem Demirors, an executive with the company Coinshares and a vocal figure in the crypto world.
So, what actually happened between Binance and Coley?
Sources who spoke on the condition of anonymity say CZ had hoped Coley would remain at Binance after the hiring of Brooks, but that she no longer wished to stay, and that Brooks, who has a hard-nosed reputation, did little to encourage her to do so.
Now Coley and Binance are most likely in litigation over her ouster, a situation that typically obliges participants to remain tight-lipped. If this the case, Coley may also be using her silence as leverage for a potential settlement in which she agrees not to disparage her former employer.
Whatever the explanation of her current vanishing act, the upshot is that the crypto world has lost a rising star female executive—for now.