XRP-friendly London Could Be Ripple's New Home 
2 min read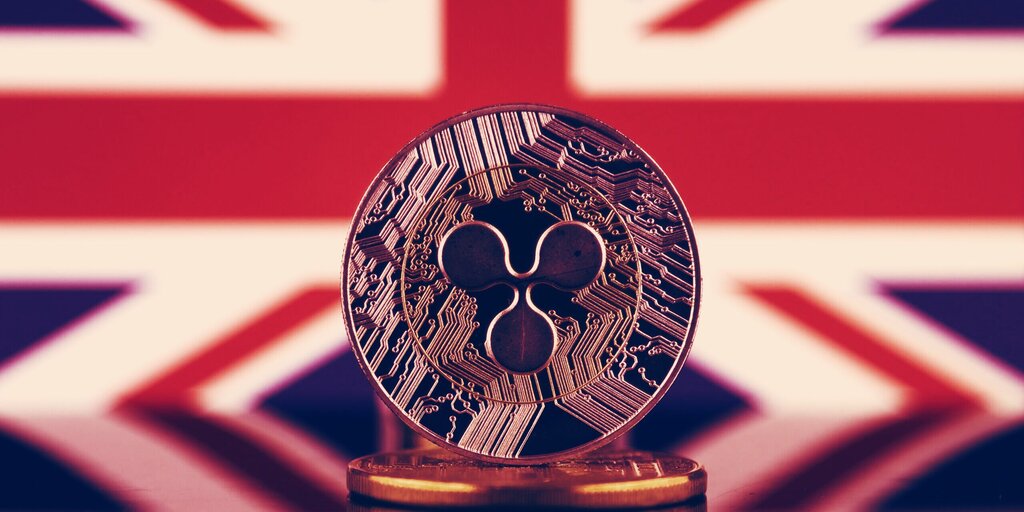 In an interview with CNBC today, CEO Brad Garlinghouse said that the UK regulator, the Financial Conduct Authority, has provided Ripple with assurances that it doesn't consider XRP to be a security—a key source of contention in its home market. Instead, the FCA deems XRP to be a currency, he said, and "with that clarity, it would be advantageous for Ripple to operate in the UK."
The $10 billion fintech company has been considering several potential new jurisdictions, and Garlinghouse revealed that the legal status of the XRP cryptocurrency is key in any decision. Japan, Singapore and Switzerland are also under consideration.
In search of a clear taxonomy
Ripple has long chafed at the US Securities and Exchange Commission stance on cryptocurrencies. The SEC has indicated that Bitcoin and Ethereum are not securities, while the status of XRP remains less clear.
The firm is fighting a legal battle with investors who claim that XRP is an unregistered, and illegally issued security and that Ripple is making misleading statements—allegations which Ripple denies.
Being labeled a security would also place XRP under stringent rules, with big repercussions for Ripple. While claiming to be independent of the cryptocurrency, Ripple owns more than half the XRP tokens in existence. 
Ripple says it holds the bulk of these funds in escrow, and mainly uses the digital asset for its financial services clients to transfer funds quickly and cheaply, but it also sells holdings regularly. 
"Regulation shouldn't be a guessing game," Garlinghouse said, in a separate interview with Bloomberg on Wednesday. In the US, he explained, the regulatory environment meant that cryptocurrencies could be classified as currencies, commodities, property, or securities. "You have different pockets of regulation from different parts of the government."
But he stressed that the company would prefer to stay in the US. 
He praised Japan for regulations that were in "contrast" to the situation in the US and pointed out Japan was one of Ripple's fastest-growing markets, thanks to ties with Japan's SBI Holdings. 
Part of the SBI Group, the financial conglomerate runs dozens of companies involved in financial services, asset management, and biotech, as well as SBI Ripple Asia.
Asked whether Ripple was disappointed that XRP was not selected by PayPal, which recently announced it would offer support for four cryptocurrencies, Garlinghouse again blamed regulatory uncertainty. 
He made his latest remarks, two weeks after Ripple's Executive Chairman Chris Larsen first suggested that the firm could abandon the US.