Zilliqa (ZIL) Closes in on Reaching New All-Time High
2 min read
Ziliqa (ZIL) has been struggling to break out above the $0.185 area for the past three weeks.
Despite the struggle, the short-term chart looks bullish. ZIL will likely be successful in breaking out above this level to make a new all-time high.
ZIL Approaches All-Time High
Zilliqa has been moving upwards since the end of Nov. 2020, So far, it has increased by 720%. 
During the week of March 15-22, it was rejected by the $0.185 resistance area, creating a Doji candlestick. This is a sign of indecision and can be seen as a weakness when coming after an upward trend. 
However, both the Stochastic oscillator and MACD are bullish. While the RSI has generated a bearish divergence, it has also crossed above 70 — a bullish sign. 
There aren't sufficient signs to suggest that a bearish reversal will occur. So, a breakout and a new all-time high are expected to follow.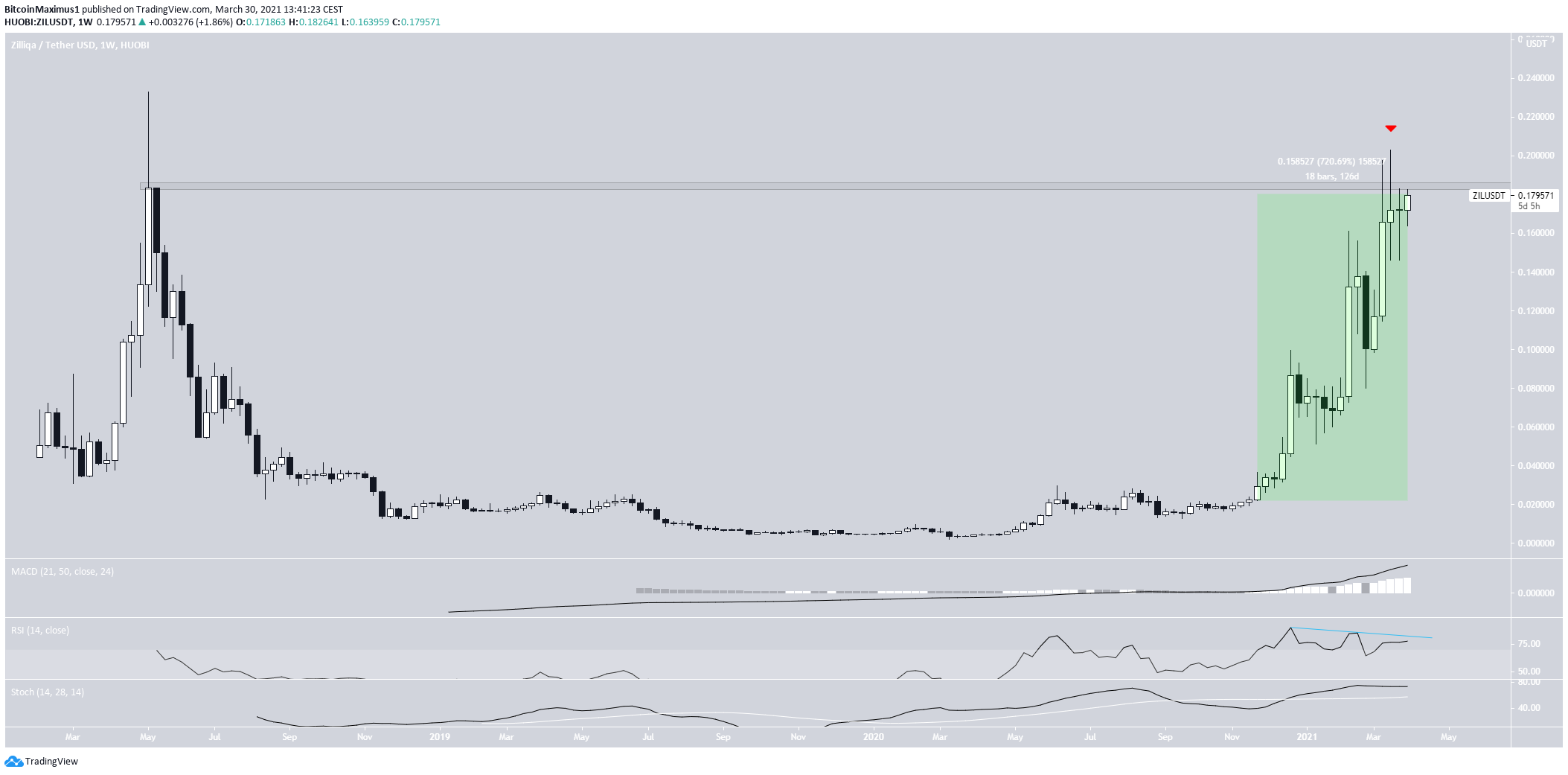 Short-Term ZIL Movement
The six-hour chart is bullish. The price has broken out from and retested the $0.15 area as support twice. It has been moving upwards since the second retest. 
Both the MACD and RSI are increasing, supporting the continuation of the upward movement.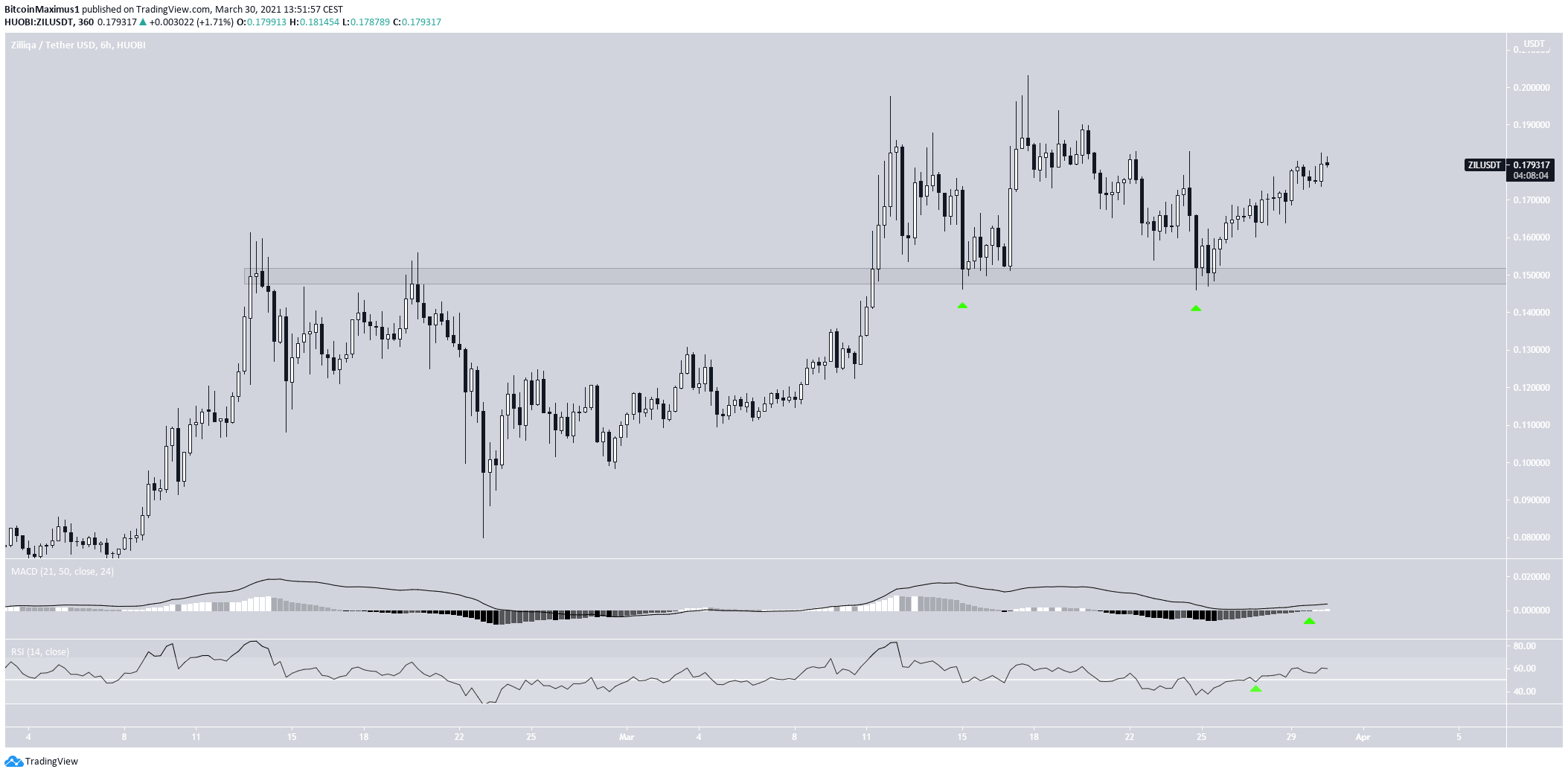 The two-hour chart shows a breakout from a descending resistance line. 
Currently, the token is trading right at the 0.618 Fib retracement level of the most recent drop. This is a potential reversal area. 
A short-term decrease could occur, potentially validating the resistance line from which the token broke out. However, another upward movement is expected, which would likely take it towards a new all-time high price.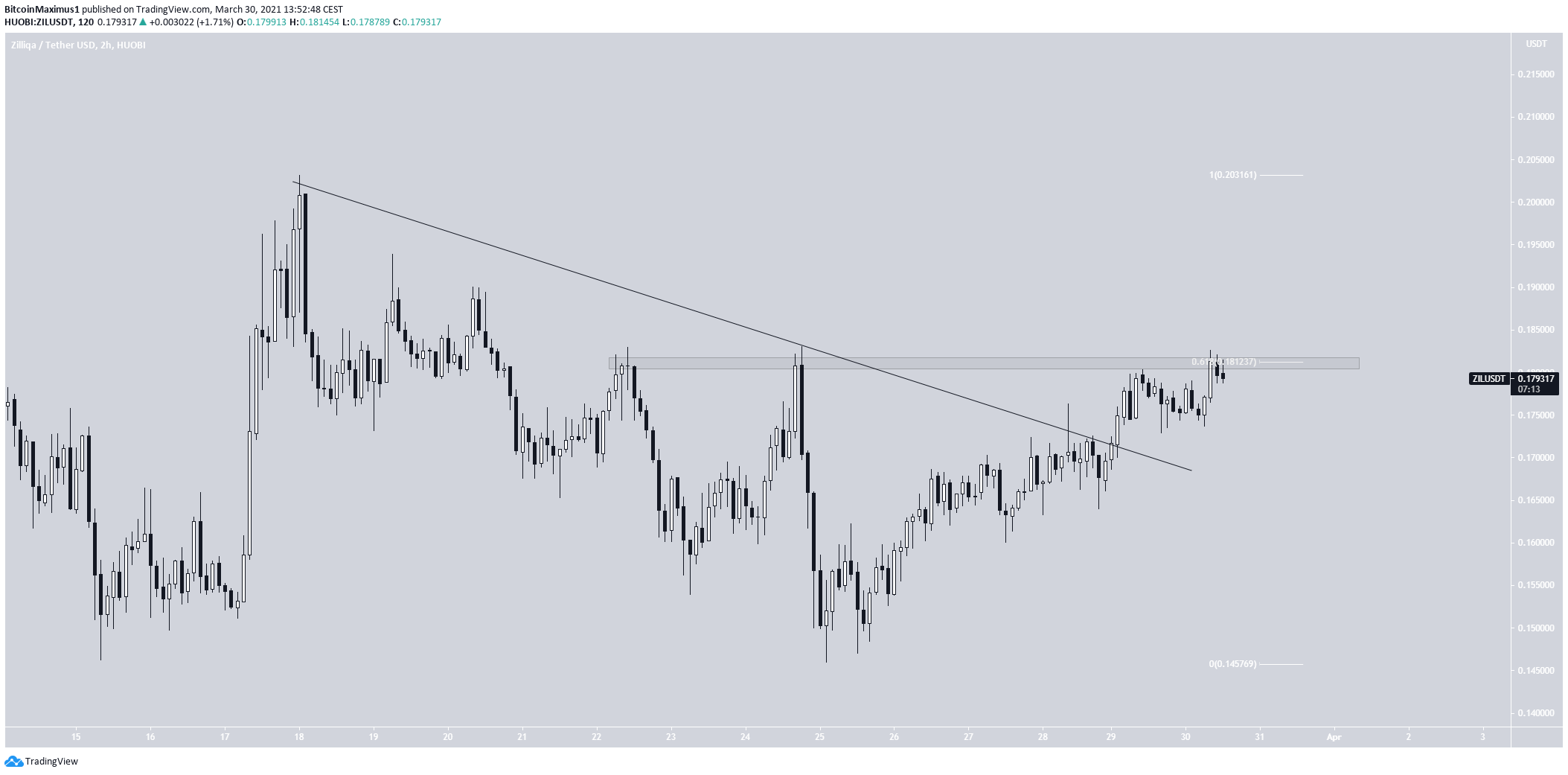 ZIL/BTC
Cryptocurrency trader @CryptoMitchNL outlined a ZIL/BTC chart, stating that if the current support level holds, the next resistance areas would be found at 525 and 800 satoshis.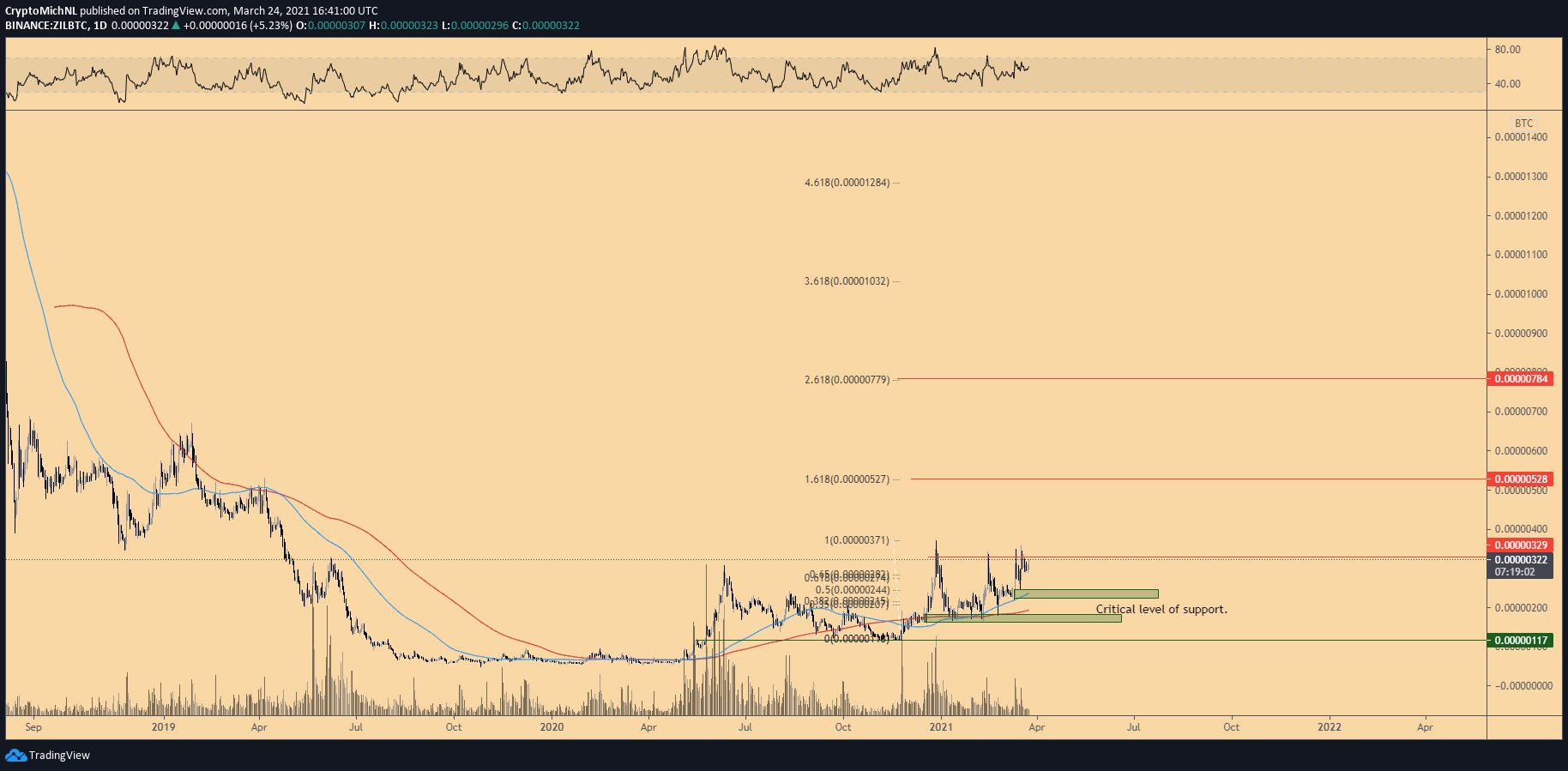 While the token is indeed trading above support, it is also following a descending resistance line. In addition, there is strong resistance at 320 satoshis. 
Technical indicators are undecided. Both the RSI and Stochastic oscillator are neutral, but the MACD is decreasing. 
We cannot confidently determine the direction of the trend until a breakout/rejection from this level occurs.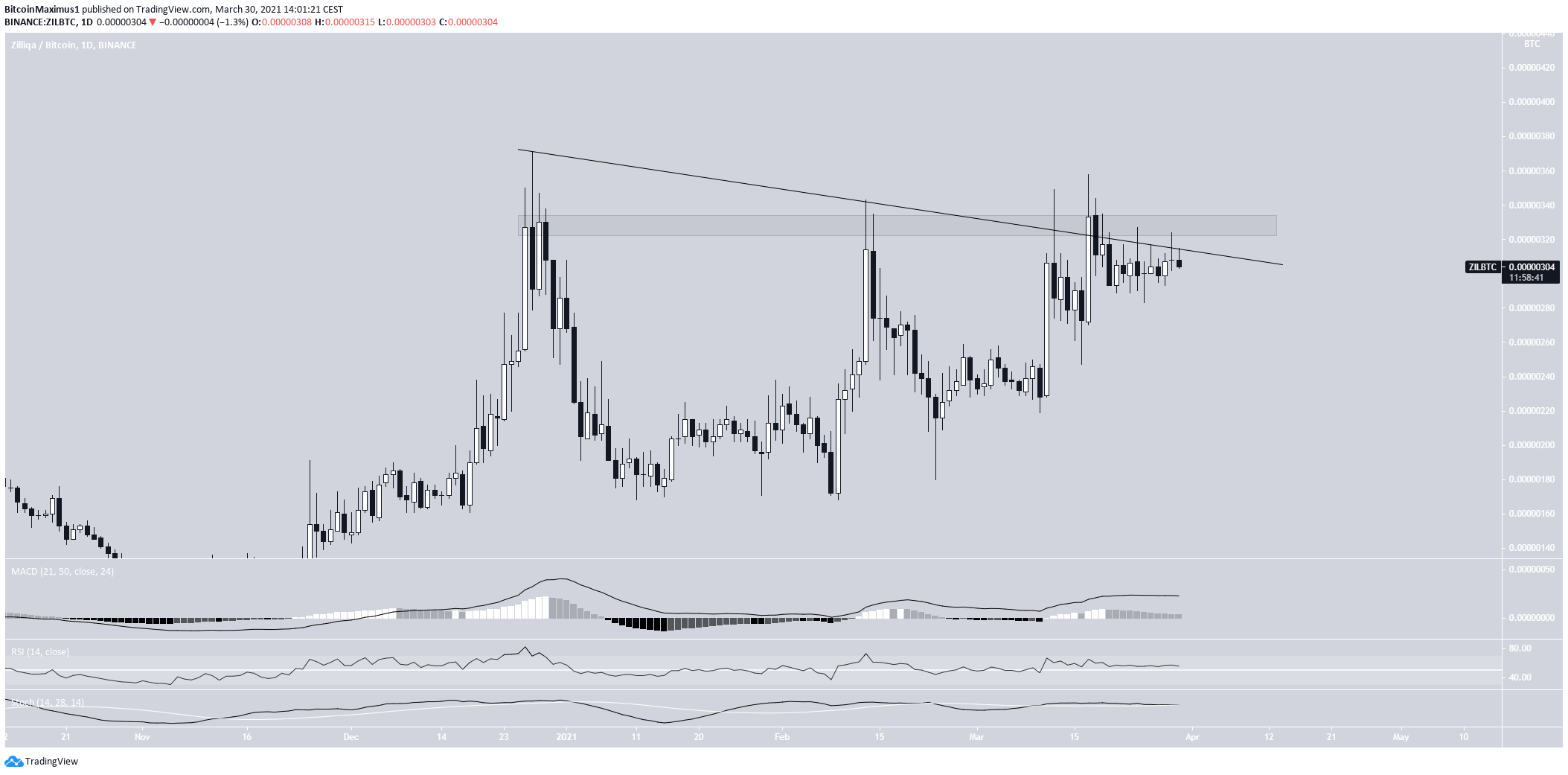 Conclusion
ZIL/USD is expected to finally break out above the $0.185 resistance area.
The direction of the ZIL/BTC trend cannot be determined until a breakout or rejection occurs.
For BeInCrypto's previous BTC (BTC) analysis, click here.
The post Zilliqa (ZIL) Closes in on Reaching New All-Time High appeared first on BeInCrypto.