That's how significant is blockchain gaming for crypto
2 min read
While many see blockchain gaming as a major threat that destroys the fun of gaming due to NFTs and play-to-earn mechanisms, others see it as the optimal combination for blockchain mass adoption. Whatever your opinion on the matter, an analysis by Dappradar shows that investments in blockchain gaming have surged in recent years.
In 2021 and 2022 alone, things got loud Dappradar collectively invested over 10 billion USD in the sector. Also, overall investment in the sector has increased more than 40-fold since 2020.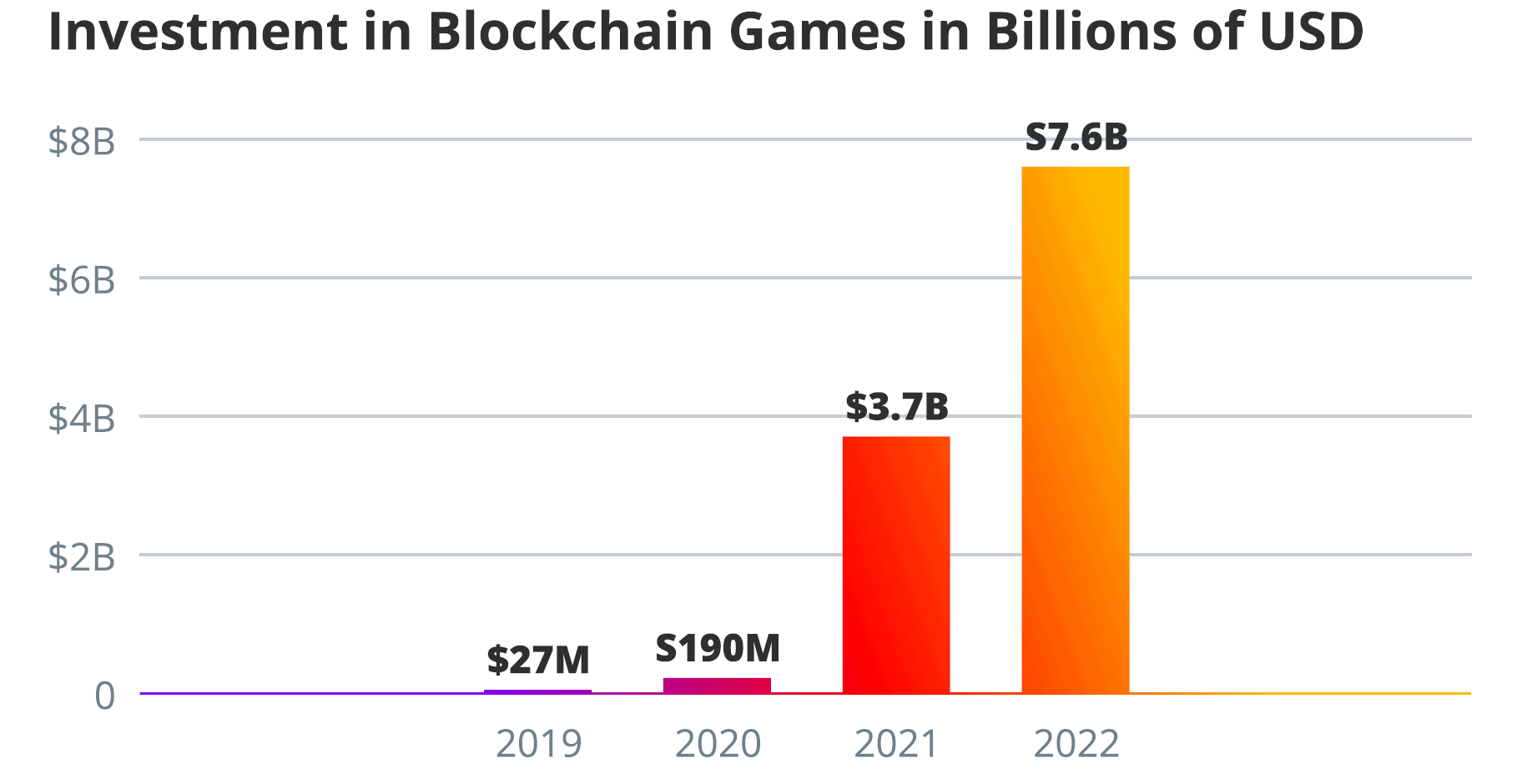 Additionally, over 7.6 billion USD was invested in crypto games in 2022. The sector thus grew by over 100 percent year-on-year despite the bear market. The crypto gaming sector was one of the most popular sectors in the entire venture capital industry alongside AI. But crypto gaming is not only popular with investors, the sector also seems to be generating more and more popularity among users.
A recently published study by CointelegraphResearch shows that blockchain gaming applications will account for around 50 percent of all transactions on blockchain networks in 2022 have been responsible. The study also comes to the conclusion that the number of users of blockchain games in 2022 averaged almost 1.13 million per day. Compared to 2021, the number has increased by 60 percent.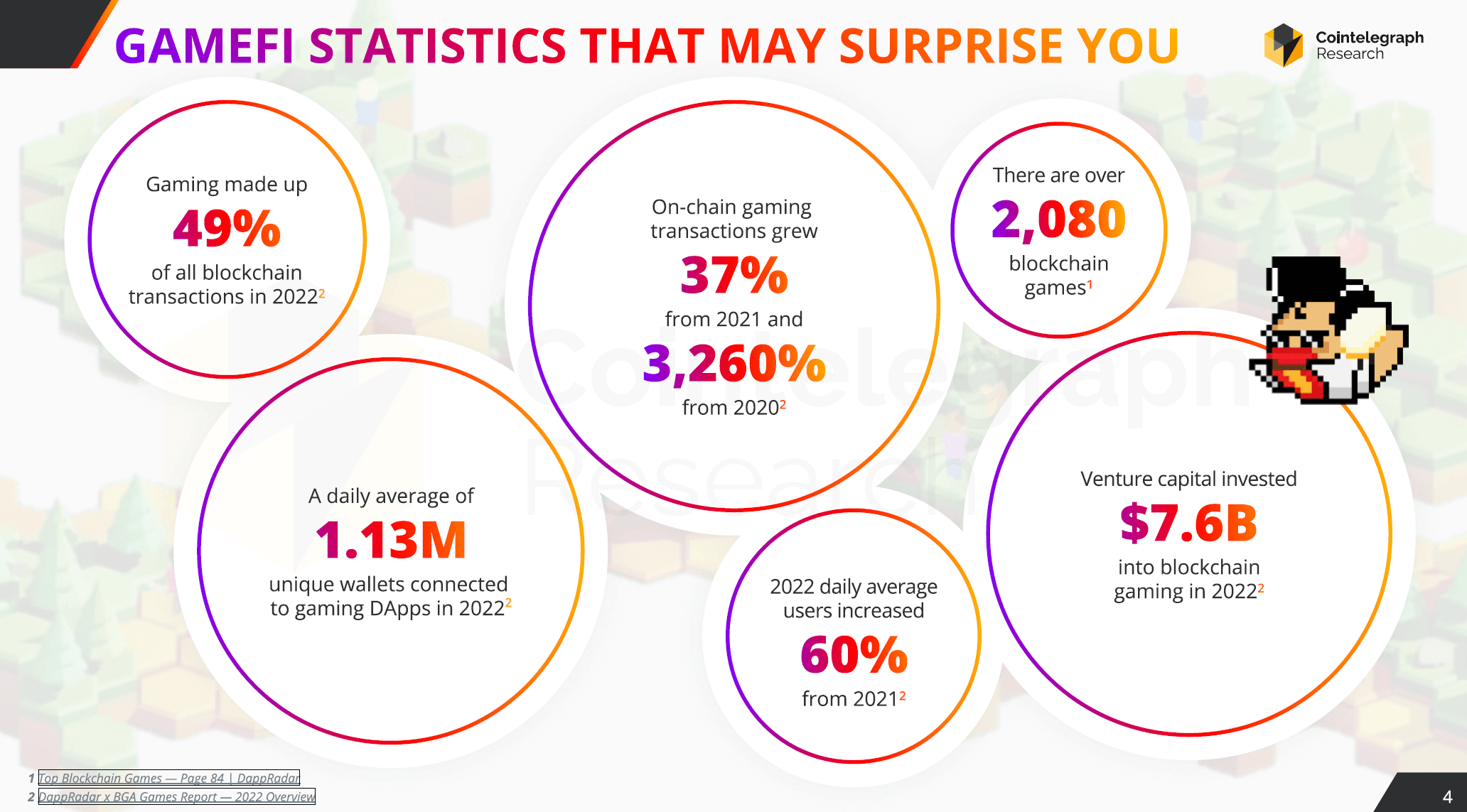 Despite the negative crypto year 2022, the combination of blockchain technology and gaming seems to be growing in popularity. But what are the reasons for this continuous growth and why do crypto games have such a high share of transactions in the crypto sector?
Why gaming is a driving force for blockchain adoption
There are many reasons why the share of gaming applications in blockchain transactions is so high. However, the most important are likely to include the growing popularity of GameFi and Play-to-Earn models, the use of NFTs and tokenization of in-game assets, and the integration of cryptocurrencies into games and in-game economies.
Crypto gaming is changing game concepts by combining gaming and Decentralized Finance (DeFi) aspects. The resulting game concepts allow players to earn real financial rewards in the form of cryptocurrencies or NFTs, thus promoting the use of blockchain technology and cryptocurrencies.
Another reason is the use of NFTs and the associated tokenization of gaming assets. They enable ownership and trading of digital goods, allowing players to derive real value from their in-game activities. This leads to an increased number of transactions on blockchains when players trade their digital goods on decentralized marketplaces.
In addition, the integration of cryptocurrencies into games and in-game economies gives players more flexibility and control over their in-game spending. This also leads to an increased number of transactions on blockchains when players use cryptocurrencies in games.
Going forward, it seems likely that the share of gaming-related transactions on the blockchain will continue to grow as more games using the technology hit the market. These developments are likely to see gaming become an even stronger driver for blockchain adoption.