Bitpanda review and guide 2023
3 min read
Exchange Bitpanda is on the European cryptocurrency market. Offers a number of tokens that you can trade in peace and security. 
For the purposes of the review, we will divide the article into several points:
Basic information
Bitpanda reviews
Trading of gold and other metals
Fees
Bitpanda guide
1. Basic information
Operator: Bitpanda GmbH
Head office: Vienna, Austria
Establishment of the company: 2014
Available cryptocurrencies: BTC, LISK, USDT, Tezos + are constantly being added new ones
Fiat currency: EUR
Verification: Mandatory
Confidence in society: Strong
Charges: Upon cancellation of the order
Customer support: Very active
Language: English, German, French
2. Bitpanda review
I will try to answer a few questions that will give you a comprehensive overview of the service:
Is Bitpanda safe?
Yes it is. The Bitpanda Exchange has been regulated by the Austrian authorities since 2019. This means more work during registration and verification, on the other hand, it will never steal your funds and everything must be properly insured. The exchange is one of the best services in this regard.
The exchange wallet uses two-phase verification, which catches even the biggest mistakes of new investors.
Interface and simplicity
The cryptocurrency exchange works both on a computer and on a phone within the Android application. This is especially useful if you trade on the go.
The desktop application, like the one for phones, is easy and fast to use.
Community and support
The cryptocurrency exchange offers a fast and efficient service in the form of e-mail. In addition, you can also join the Telegram group, where the community will answer most of your questions on its own.
SEPA payments
It is possible to use fast SEPA payments for purchases at the exchange. This makes it a clear competition for Coinbase and Coinbase Pro.
3. Trading of gold and other metals
A huge advantage is that the company also penetrates the commodity market. Trading gold, silver, precious metals and cryptocurrencies in one place is literally the dream of every investor who does not want to go through complicated procedures in order to invest.
Real gold, silver, palladium and platinum can be traded at the exchange. All commodities are stored in safes in Switzerland.
In addition, the first 20 g of gold, palladium and platinum are + 200 g of silver without a maintenance fee.
As a result, Bitpanda has entered into partnerships with Pro Aurum and Philoro. It offers them shares in real gold.
You can read more here.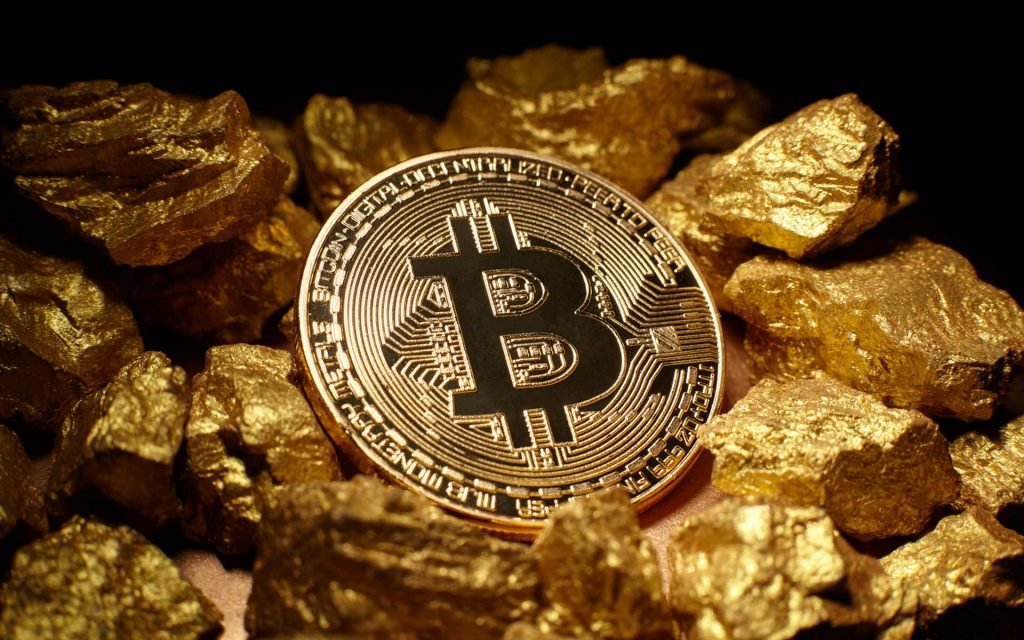 4. Fees
Bitpanda  exchange operates on the basis of a fee system. This means that the exchange rate always reflects supply and demand and there is nothing hidden in it. You can easily calculate your fees and decide whether the exchange office will pay off.
Deposit: Up to 0.05 BTC is free. Half EUR below this value.
Selection: The choice is about 0.5 EUR – It differs on the example of cryptocurrency
Sales: 1.29% fee
Purchase: 1.49 fee
5. Bitpanda guide
Step 1.
Register. You will need your email to confirm. Your name, surname and a quick questionnaire about the financial situation are also required from the very beginning.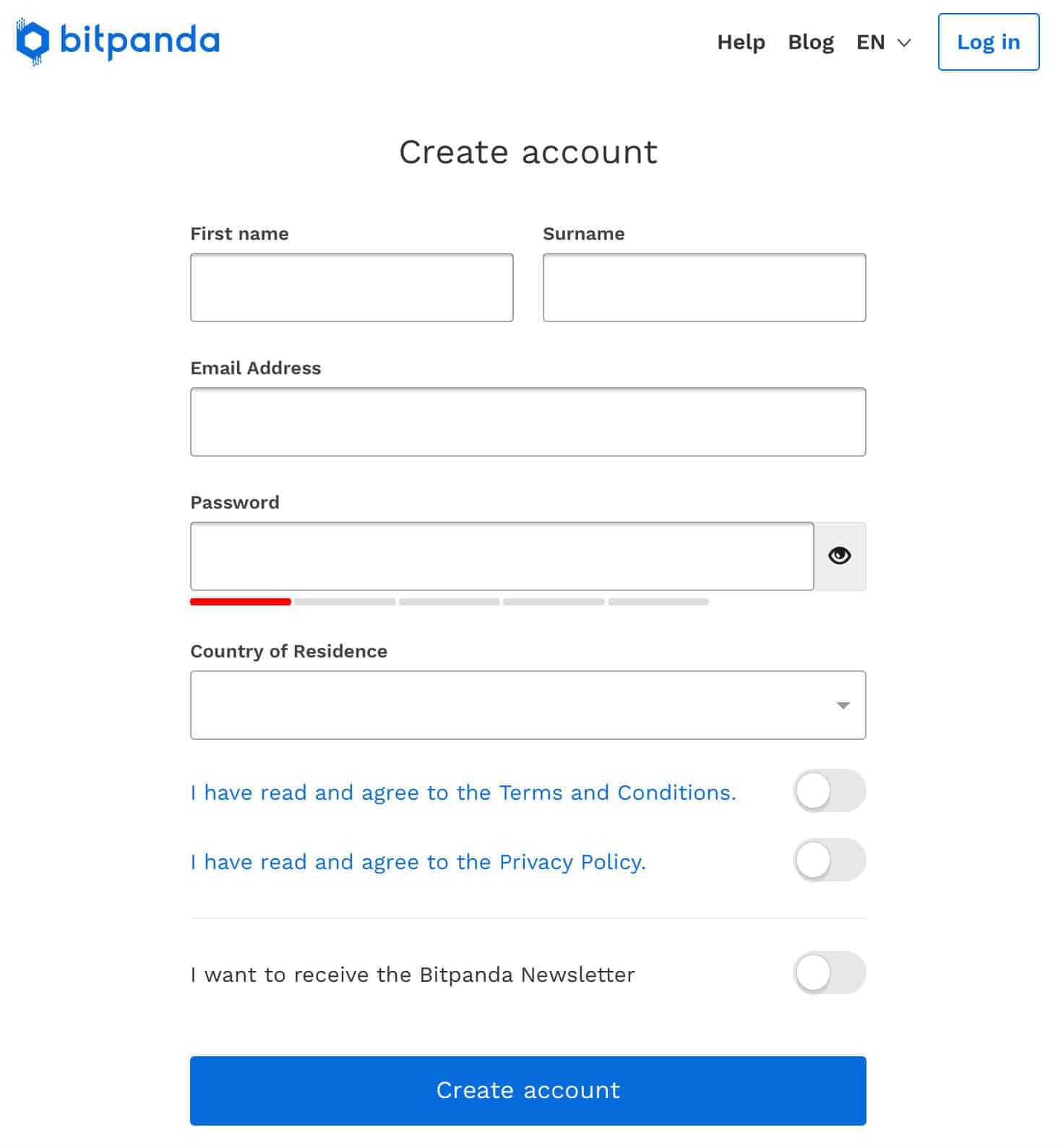 Step 2.
The second step is perhaps the most annoying. However, given the options it offers, it really pays off. You will need to verify your account in order to comply with the laws of Austria.
You can verify immediately after logging in. Just click on the large sign on the main page, where the trades are otherwise located. You will also be able to take a photo of your ID card or driver's license, supply a bank statement if necessary, and also take a selfie with a paper with your name on it. Once you have done all this a fiat can be inserted.
Step 3.
Now it will be necessary to invest funds in the exchange.
Click on in the upper right corner "Deposit". The button is located next to the panda graphics. Then you choose your deposit method. You can choose from credit cards to SEPA bank transfer.

Step 4.
We now have a fiat at the exchange. Unlike many other cryptocurrencies, fiat is placed on this exchange, which is then used to purchase cryptocurrencies.
On the main page, select the token you want to buy. At the top right is the inscription "Trade", in which you get the opportunity to buy or sell. Choose a purchase that completes and the cryptocurrency is credited to your account.