14.07.[News of the day] • The Brazilian SEC approved the first Ethereum ETF in Latin America • and other articles
5 min read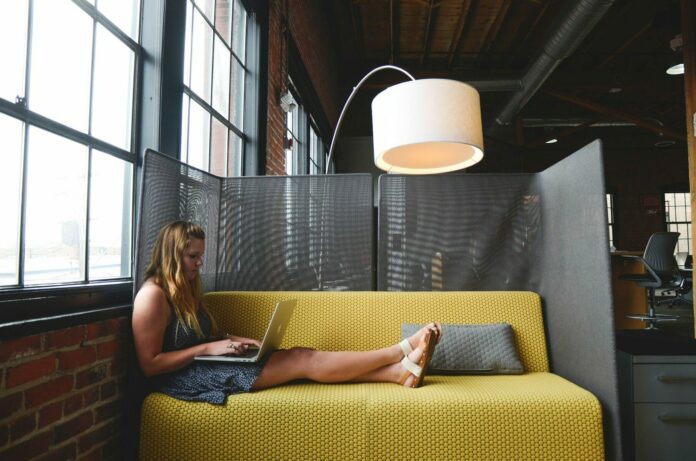 Welcome to today's overview of crypto news:
MARKETS
BTC dropped to $ 33,000, and although it tried to bounce back, the situation has only worsened since then. The asset continued to decline, breaking below $ 32,000 for the first time since the end of June, reaching an intraday low of around $ 31,650. This has become its lowest price limit in the last 17 days.
Altcoins have suffered even more recently than their leader. ETH reached as much as $ 2,450 about a week ago, but has since lost more than 20% of its value.
The second largest cryptocurrency first broke below $ 2,000, but bears continued to put pressure on it and are now trying to stay above $ 1,900.
Cryptocurrencies
10 largest Ethereum whales buy even more ETH, now holding 20.58%
Data provided by the Santiment analytical aggregator show that ETH whales still accumulate cheaply the second largest cryptocurrency.
In the last 41 days, they have added another 2.12% of the total coin supply to their stocks.
According to a tweet released today by the Santiment team, the 10 largest ETH whales now hold an incredible 20.58% of the total ETH offer they have been accumulating since May 2017.
🐳 #ETH's top 10 largest addresses now own the highest percentage of $ ETH's overall supply (20.58%) since May, 2017. After dropping as low as 18.46% after the #AllTimeHigh, they've now accumulated 2.12% more of $ ETH's total supply in the last 41 days. https://t.co/SKuGB0ZG5g pic.twitter.com/NcTGJFEF3d

– Santiment (@santimentfeed) July 13, 2021
Over the past month and even days when ETH has fallen from a recent all-time high of $ 4,362 on May 12, these 10 largest ETH whales have bought another 2.12% of ETH's total supply, falling.
Payments to hacker groups for BTC ransomware exceeded $ 60 million
BTC payments to various hacking groups have reached millions of dollars due to the growing number of ransomware cases worldwide.
Data provided by cryptocurrency trading company Crypto Parrot suggests that BTC payments to hacker groups have reached $ 60.87 million, or 549,137 BTC, over time. In first place is the Netwalker ransomware with $ 27.95 million, which represents 46.24% of all payments. In second place is REvil with $ 11.32 million and a share of 18.73%, followed by Ryuk with $ 4.67 million or 7.73%.
RagnarLocker ransomware accounts for $ 4.45 million and ranks fourth, while DarkSide ranks fifth with $ 4.42 million. Other significant ransomware payments in bitcoins include Egregor ($ 3.15 million), Conti ($ 2.45 million), Bitpaymer ($ 1.06 million), SynAck ($ 0.49 million) and Qlocker ($ 0.48 million). dollars). The figures are based on the crowdsourced ransomware payment tracking tool Rasomwhe.re.
Banks, crypto exchanges, companies
The Bank of India ICICI blocks cryptocurrency transfers from abroad
ICICI Bank, one of India's largest creditors, has warned its customers against using its international transfer services to transfer any form of cryptocurrency, according to Bharat Express.
The Indian Industrial Credit and Investment Company recently changed the form for international transfers, which forces customers to declare:
"The above transfer is NOT intended to invest / purchase bitcoins / cryptocurrencies / virtual currencies (such as ETH, Ripple, Litecoin, Dash, Peercoin, Dogecoin, Primecoin, Chinacoin, Ven, BTC or any other virtual currency / cryptocurrency / BTC)".
The bank's clients were further reminded that they should not transfer funds to companies that trade in cryptocurrencies, nor should they have any income from any investments in cryptocurrencies.
Visa will approve the BTC spending card for the Australian startup CryptoSpend
Global payment giant Visa continues its commitment to adopt the digital currency by approving the issuance of a new debit card for BTC (BTC) in Australia.
Sydney-based CryptoSpend on Wednesday announced that Visa has approved the issuance of a physical debit card that will allow Australians to spend their bitcoins at local merchants.
The co-founders of CryptoSpend said in an interview with the Australian Financial Review that the new card will be issued by a major local payment company, Novatti, and should be launched in September. Visa is expected to announce approval later this week.
According to the report, the upcoming crypto debit card will allow users to spend a set of major cryptocurrencies, including Bicoin, Etherea (ETH), XRP and Bitcoin Cash (BCH). User cryptocurrencies will be managed by BitGo.
CBDC, Regulation
The Brazilian SEC has approved the first ETF on ETH in Latin America
A few months after the Brazilian supervisor put a green ETF on BTC, it did the same for a product that monitors the performance of the second largest cryptocurrency – ETH. The fund will be managed by QR Asset Management.
According to local media, CVM nodded in favor of approving a second exchange-traded fund focused on cryptocurrencies. ETF ETH will have a ticker QETH11 and will appear on the stock exchange in a country called B3. It will follow the CME CF Ether reference course used by the CME Group.
The French tax office publishes potential proposals for the regulation of cryptocurrencies
The French stock exchange regulator Autorité des marchés financiers (AMF) has put forward new proposals that could lead to greater oversight of the crypto market. On 13 July, the organization published a notice stating that it had published its main proposals in the context of the European Commission's consultation on supervisory convergence.
The proposals offer a wide range of what the AMF would like to do in the area of ​​supervision and regulation, but the crypto could form a significant part of the change. The Commission described that the proposal aims to enable the European Securities and Markets Authority (ESMA) "to play a greater role in achieving harmonized, uniform supervision, ensuring a level playing field while minimizing the possibility of regulatory arbitrage".
In its proposal, it sets out four main points of action for creating a level playing field for all market participants and minimizing regulatory arbitrage. One of them is the centralized supervision within ESMA of new unregulated activities and "certain categories of entities and activities due to their cross-border nature or their significant or systemic impact".