How to create an NFT on Bitcoin Cash – cheapest way to non-fungible token
2 min read
Thanks to SLP token technology, which stands for Simple Ledger Protocol, we can be create an NFT on Bitcoin Cash blockchain, although it must be said that the system is a bit more cumbersome.
How to create an NFT on Bitcoin Cash
First you need to use the Electron Cash SLP wallet in its latest version (3.6.6) and have a few fractions of BCH – a few cents – to pay the fees, these are ridiculous compared to the fees on Ethereum, which often reach over $ 50, depending on how busy network is. You can create and send SLP tokens for as little as $ 0.05.
You should then download the desktop version of the Inter-Planetary File System (IPFS), which allows you to upload the file to a network of IPFS nodes. Once your newly created SLP Electron Cash has a small fraction of the BCH, you can proceed to customize the new SLP NFT1 token.
The wallet interface has several cards to choose from, and one of them has a "tokens" on it. At this point, simply press the "tokens" card and there is another card at the bottom of the wallet that says "create new token".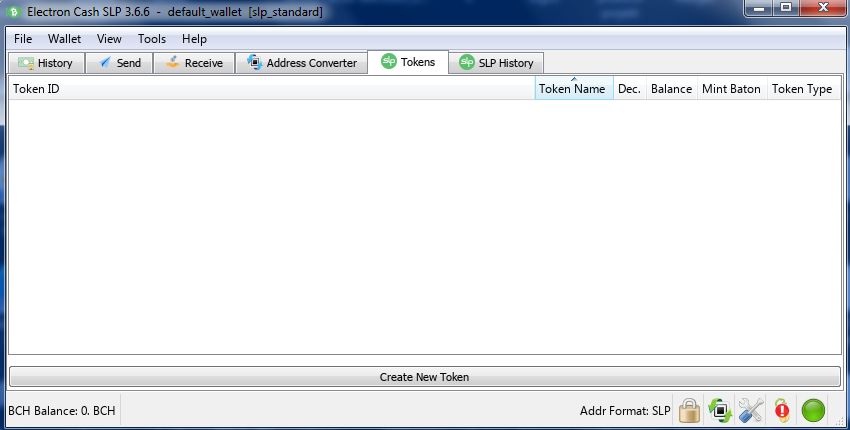 First, a parent NFT1 must be created to creating child NFT1. The Parent token allows the creation of non-fungible tokens called cildren, which basically means that the ID of the Parent token keeps them all together as a family.
After creating a parent element to create a child NFT1 element, simply right-click on the parent token and select "Create new NFT".
This is where IPFS enters the game, because before you can create a token, you must upload the file to IPFS, and after uploading it, you will get an IPFS URL link. The IPFS link leads directly to a work of art, a text document file, or a collectable item.
Continue with your wallet by adding the IPFS URL link to the "document URL" field.
Before creating a token, you can get a more detailed view of the creation by pressing the "preview" button on the Electron Cash SLP. If everything is satisfactory, simply press "Create a new token" and minting process will begin.
You may also like: Binance Futures Guide – Long, Short with up to 125x levearge! Bonus for Cryptheory readers!
Where to sell and buy NFT
To sell your work, you will need account on the BCH NFT Exchange. Creators of non-fungible SLP-based tokens can also choose to sell their NFTs through the memo.cash web portal.
It's certainly a much less automated process than using a platform like OpenSea, which uses the Ethereum blockchain, but it's a way to save on fees, so it has pros and cons.