Trust Wallet – settings for Binance Smart Chain + complete guide
2 min read
Here's how you can set up Trust Wallet and start using Binance Smart Chain in minutes.
Trust Wallet settings for Binance Smart Chain
1) Download the Trust Wallet here. If you already have a wallet, make sure your app is up to date.
2) Complete the basic wallet setup (below). Remember to save backup phrases.
3) Go to the Smart Chain wallet and press the Recieve button to find your address.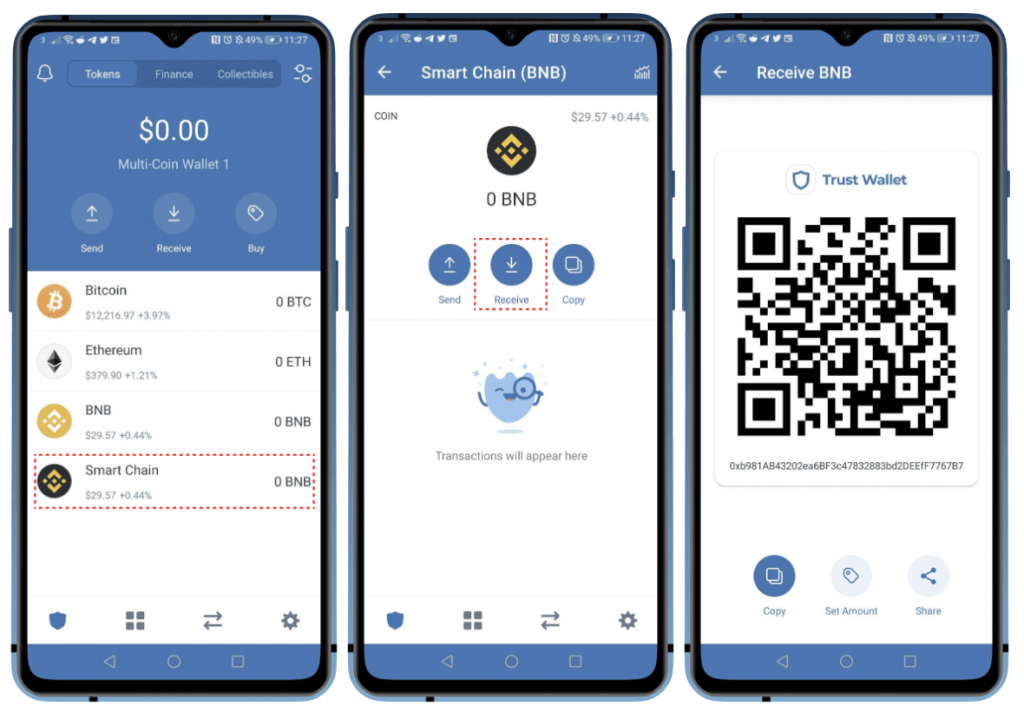 4) Transfer BEP20 assets in your wallet. The easiest way to do this is through Binance. Select an asset on Binance that supports BEP20 transfers and transfer to Trust Wallet address.
5) Once you receive the BEP20 token, you can view your transaction ID by clicking on the transaction, pressing the share button at the top right and copying the transaction ID.
Using Binance Smart Chain Dapps
6) For this part, iOS users will need the Dapp browser, which you can get according to the instructions below. Android users have the Dapp browser by default.
7) Once you have filled your wallet, open the Dapp browser by pressing the four squares at the bottom of the application.
8) Go to Binance Smart Chain Dapp as PancakeSwap or BurgerSwap.
How to create a Trust Wallet
Step 1 – Launch the Trust Wallet
The first time you launch the app, you'll see the screen below, which is the section where you can "Create a new wallet" or "Import" an existing one. Select the Create a new wallet option.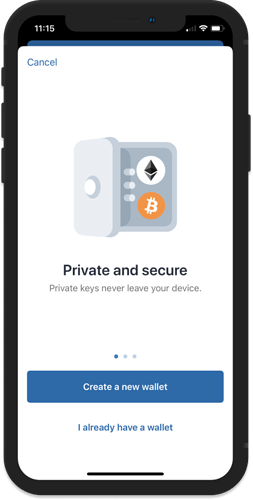 Step 2 – Save the seed, then verify
Select the words in the correct order to complete the verification process. When you're done, click Continue. After completing the backup and verification process, you will be redirected to the main wallet screen. You will see an initial list of coins.
Customize your wallet
You can set the name of your wallet so that you can easily identify it. This change is only a local setting of the application and can be changed at any time. Go to the Settings menu and tap Wallets.
Next, tap the "i" symbol next to the wallet you want to customize and save.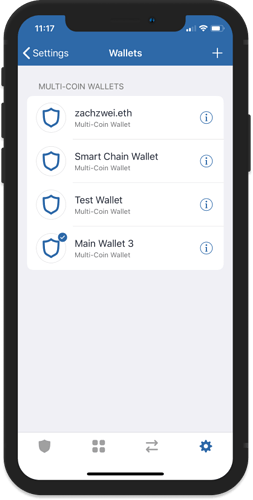 Want to create more wallets?
You can create a maximum of 15 wallets in the application. Here are the steps to do it.
Open Trust Wallet and tap Settings. On the Settings screen, tap Wallets.
You can add a wallet by tapping the "+" at the top right.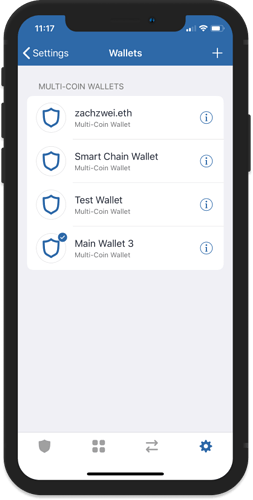 How to enable DApp browser in Trust Wallet (iOS version)
The DApp browser has been removed from the iOS Trust Wallet to comply with Apple AppStore's instructions. How can you re-enable the integrated DApp browser in two easy steps?
Step 1
Open Safari and enter the URL: trust: // browser_enable, then tap Go.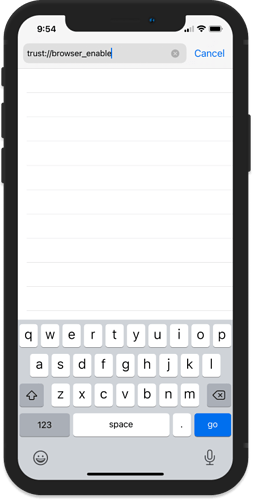 Step 2
When prompted to open this page, click Open.