24.07.21 Technical analysis XAU / USD (gold) – yellow metal prevents further decline
3 min read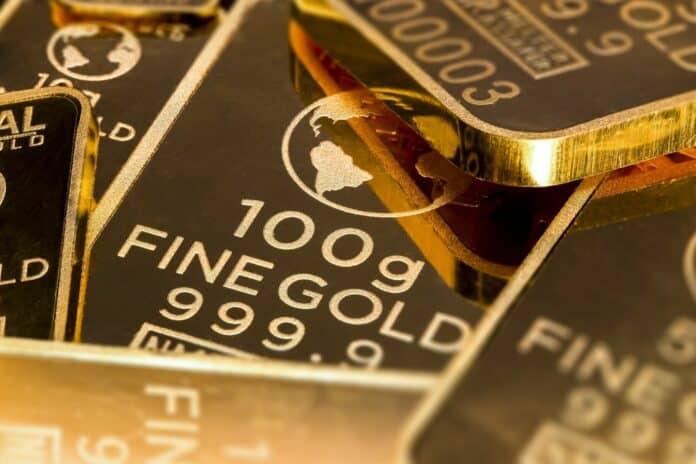 The week has passed and with that comes another analysis for gold (XAU / USD). In the previous analysis, we made it clear that, from a fundamental point of view, the conditions for gold are rather bullish, as inflation remains higher and at the same time there is risk-off sentiment in the markets. Even so, gold is not yet able to move anywhere.
Current policy of the Federal Reserve is quite illegible, and therefore gold is not going through the development it should. Although high inflation is bullish for yellow metal, the risk of rising interest rates increases. The increase in rates alone has no direct effect on gold, only indirectly. As soon as interest rates rise, inflation goes down. In this way, gold loses its important drive.
Current situation at 1D TF XAU / USD (gold)
As for the latest development, gold has not been able to break through the S / R level of USD 1,830 / ounce. The price then gradually began to fall, but did not return under the drawn wall of the falling downtrend channel. In fact, we can state that thanks to the lower wicks at the individual candles, the edge works as support.
And quite reliably, because it is under selling pressure for more than a week and still holds. At this point, it seems possible that gold will try to break through $ 1,830 / ounce again. But I'm still quite skeptical that the breakthrough will be a success. In addition, it is summer and simply during those cucumber seasons the markets tend to be weak and tend to stay in place.
In any case, if we go down, the first strong support is the S / R level of 1,770 USD / ounce. The level is reliable, but there is still a high risk that it will not last. Then the next main support is the level of 1,678 USD / ounce, where we have the so-called double bottom. Therefore, there will be a game of triple bottomwhich has a chance of success.
At this level, there will simply be a lot of demand, which has a very good chance that the support of the support will be successful. However, even here there is a risk that the level will not last. If that happens, it's a huge problem, because we're moving significantly away from continuing the bull trend. So I don't think there will be such a fall this year, but who knows.
Circumstances can change dramatically and then everything is different. If the Fed raises rates and reduces inflation quickly, it would be a strong negative impact on gold. And it is not at all clear how the said institution will react when inflation does not end.
Indicators
RSI had quite a nice momentum by mid-July, but then quickly disappeared from the market. We have a local high at about 57 points, which is not a big performance. Currently, the inertia is negative. There hasn't been a bearish cross on the MACD yet, but it's still in the air.
In conclusion
Gold is technically and fundamentally enough not clear position. And that's why it can take a long time to get out of it. We must not forget that June was seriously bad for yellow metal, and after such a beating, it would be foolish to assume that the market would so easily come out of it.
In any case, even now there are prospects that the gold of the current year will reach all time high. There is enough time, but it is questionable whether there will be enough demand to push it to a new historical maximum.
Before you invest, do your own research and analysis, you always trade only at your own risk. Cryptheory team strongly recommends individual risk considerations!