50,000 charging stations for electric vehicles in Europe will offer cryptocurrency payments
2 min read
The two payment companies have joined forces to introduce crypto payments at 50,000 charging stations for electric vehicles in Europe.
The partnership was entered into by the Irish company HIPS Payment Group Ltd, which provides mobile payment solutions, with the Swedish company Vourity, which specializes in unattended means of payment, such as EV charging stations.
50,000 EV charging stations will support cryptocurrency payments
The integration of crypto payments will take place in the next three years starting in November 2021. The companies have not yet revealed which cryptocurrencies will be supported, but Vourity has indicated quite strongly that ETH is likely to be among the first after publishing a picture of a payment terminal with the ETH logo.
Next year, ETH is moving to a more energy-efficient PoS consensus mechanism that could alleviate resistance among environmentally friendly electric car drivers. Hans Nottehed, CEO of Vourity, said the cryptocurrencies would be converted to fiat.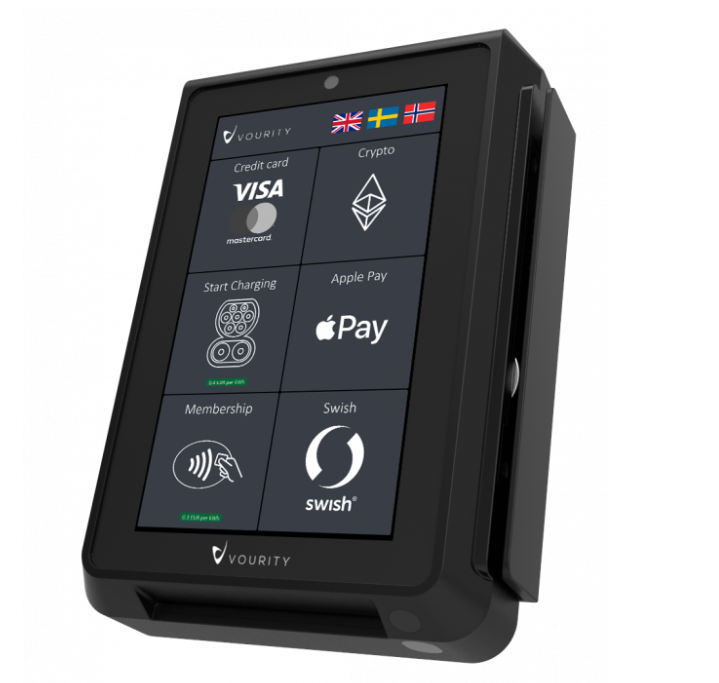 Crypto payments will be integrated by connecting to the blockchain using a native Hips Merchant token.
HIPS Payment Group launched HIPS Merchant Protocol, the HIPS Merchant Protocol Gateway and its native Merchant token in May. The protocol was built on the ETH and Solana platforms and plans to expand support for Cardano in the future. It boasts almost real-time transaction speeds.
EV crypto innovation
Other electric vehicle companies were looking for ways to innovate through "clean" mining or take advantage of the expanding acceptance of cryptocurrencies.
Canadian lightweight electric vehicle manufacturer Daymak announced the upcoming line of electric cars for 2023, which is equipped with mining equipment that will allow you to mine BTC and other cryptocurrencies while recharging or in a parked vehicle.
In March, Stellantis, the parent company of European carmaker Fiat, entered into a partnership with Kiri Technologies to promote an "eco-driving style" by rewarding Fiat EV drivers in cryptocurrency through KiriCoin.
In the same month, Volkswagen Group Innovation, the research department of the German carmaker Volkswagen, announced a partnership with the non-profit organization Energy Web. The duo explores methods of using electric cars and charging stations as part of a blockchain power grid.
Jesse Morris, Commercial Director at Energy Web, highlighted the benefits of blockchain integration between electric cars, charging stations and power grids.
Morris said that at a time of local network congestion, Volkswagen drivers may have been motivated not to charge by paying for a cryptocurrency or fiat. In addition, service providers could pay drivers of electric cars to store energy in the energy grid.