A $ 1.2 billion worth of BTC was withdrawn from Coinbase in a week
1 min read
A new report from the analyst firm Glassnode shows that Coinbase left BTC last week for about $ 1.2 billion.
The outflow of BTC from Coinbase last week reached its highest level since July 2017
Last week, BTC moved between $ 32 274 and $ 42,455. During this period, Coinbase left 31 1З0 BTC worth $ 1.18 billion at current prices. This is the largest net outflow since July 28, 2017 and is also a signal that investors view BTC as a relevant asset in their portfolios.
The strong increase led to a decrease in the total balance on Coinbase to 649.5 k BTC. This number coincided with the peak of the bull market in 2017. BTC's total balance on Coinbase fell by 36.6% from its all-time high in April 2020.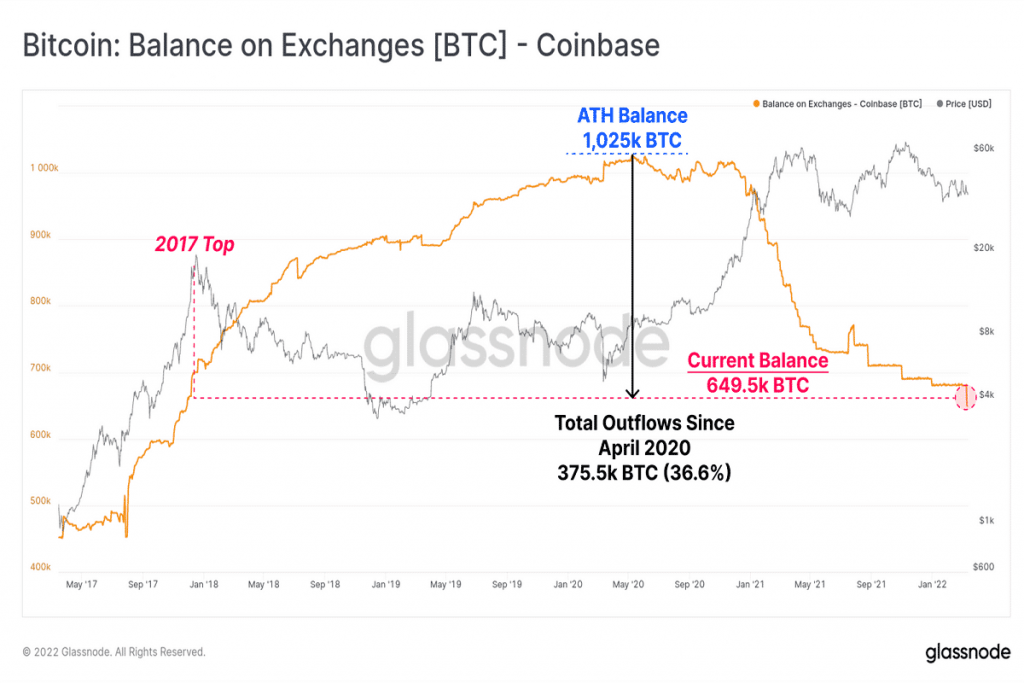 The Glassnode report shows that the large outflow from Coinbase is permanent. Despite this, Coinbase is the largest exchange on the BTC balance and is preferred by US organizations.
The Illiquid Supplement Shock Ratio (ISSR) shows a significant increase this week, suggesting that withdrawn coins have been transferred to wallets that have no expense history.
Glassnode suggests that this number will increase as more coins move into such wallets, as the current market structure is similar to that of the bear market in 2018-2020. At the same time, BTC shows stable demand despite the lower price.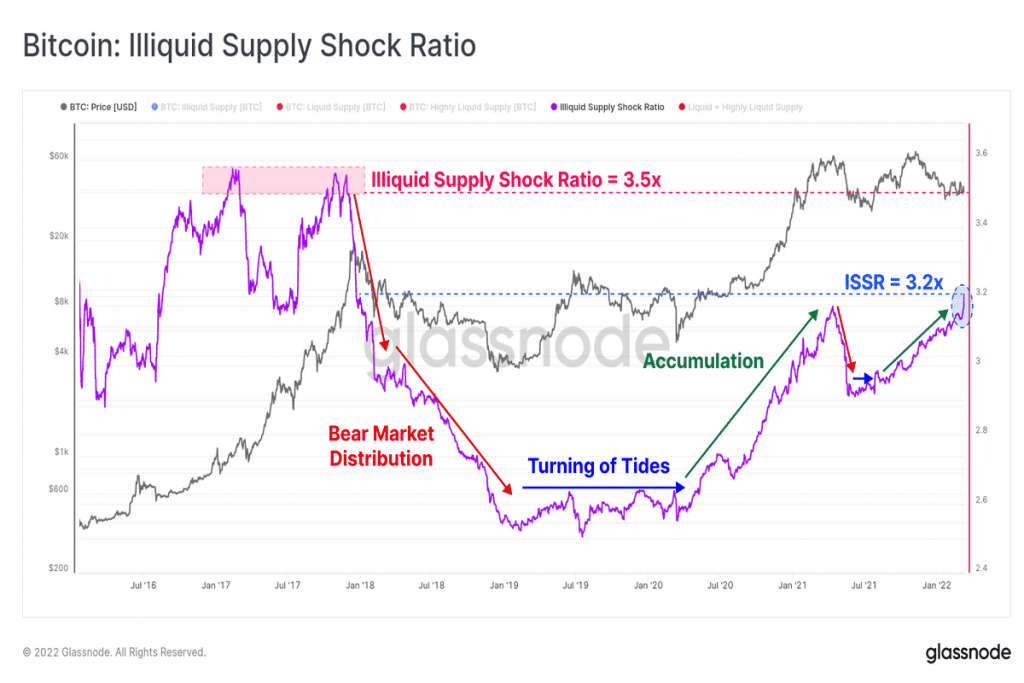 Rapper French Montana resolves conflict with 50 Cent and enters the metaverse